Our Strategy
We have been educating and inspiring students on our campus in York since 1841. Our success and achievements over the years are partially due to our institutional capacity to plan effectively, to set clear goals and focus our efforts on achieving them.
2012-15 has been a period of growth, success and increased external recognition for the University. We now have more students than ever before and our continuation, attainment and graduate employability rates have rarely been higher. Our profile in the higher education sector is increasing through our successes and our growing reputation for effective leadership and management of the University. We have worked hard on enhancing our courses, facilities, academic standards, and governance and management.
Working closely with our Governors and staff across the University, we have developed an ambitious and exciting Strategic Plan for 2015-20. It is a framework that enables us to collate, understand, prioritise and monitor progress towards key objectives. Through its implementation, we will position the University to deal with turbulence in the higher education sector and to continue to offer excellent learning opportunities for all our students and staff.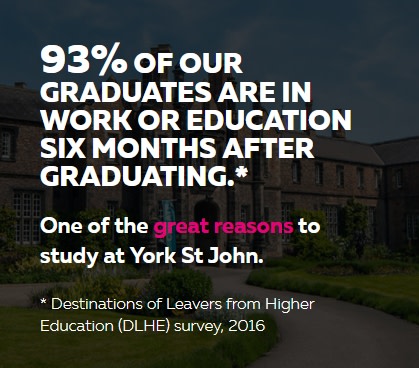 Mission, Values, and Vision
Our size, our strong community ethos and our personal approach to learning have made us a special place to study for all these years.
Our students and staff make a meaningful contribution to the fabric of the University and we hope their experiences here inspire them to shape their communities throughout their lives.
We offer our students and staff personal opportunities to learn and grow – both academically and individually – and this is facilitated by the high levels of student-staff interaction within our community. We pride ourselves on identifying and developing the potential in all our students and staff.
Our Mission
To inspire our students and staff to reach their full potential, advance knowledge, and make a positive contribution to the world.
Our Values
We are an inclusive, innovative, transformative and ambitious community with a strong sense of belonging.
Our Vision
We will be the best of England's small universities.
Through our strategy we will:
Enhance the quality of the student experience, with a particular focus on learning, teaching and research, so that our graduates develop skills for life and work.
Nurture a diverse and culturally rich community, retaining the sense of community built up over 175 years.
Deliver growth in our student numbers – Home/EU, international and postgraduate.
Ensure our financial and organisational resilience.
You can see our mission, values and vision for yourself.
Everyone who works here at York St John plays an equal part in our success. So it's up to all of us to respect our mission, values and vision, sharing responsibility and taking pride in the University community, improving the way we work, creating a better study environment and build on our success.
Campus and Facilities
York St John University is an outstanding university, known for its academic excellence and responsive nature, always putting the student at the heart of everything it does. Our magnificent campus is located in the centre of the historic City of York.
Our eleven-acre site on Lord Mayor's Walk is in a stunning setting facing the world-famous York Minster across the city walls. Our award-winning campus has undergone a £100 million transformation over the past 10 years to ensure students benefit from the right environment in which to study and live. Originally built around a quadrangle, newer buildings including De Grey Court and the Fountains Learning Centre which houses the library, IT facilities and a modern lecture theatre. The Foss Building houses our sports hall, a physiology laboratory, a biomechanics lab, a psychology lab, a fitness suite, physiotherapy labs and general teaching rooms.
Other facilities include a dance studio, drama studio, music rooms (both practical and technical), TV and film production facilities, editing suites and dedicated art and design studios. There are a number of catering outlets and the Students' Union has a bar, café, shop and offices on campus.
Locations
York
Address
Lord Mayor's Walk, York
York
,
England
,
United Kingdom