About William & Mary Law School
Be Here. Learn Here. Excel Everywhere.
Enrollment (2018-19)
645 students
From 47 states, the District of Columbia, the U.S. Virgin Islands, and 14 countries
Male/Female ratio: 44%/56%
Students of color: 24%
Hold baccalaureate degrees from 332 colleges and universities
Admissions Profile: Class of 2021
Average age: 24
Age range: 20 to 39
In addition to the J.D. Class of 2021, 28 new students are LL.M. candidates. They hail from China, England, Korea, Nigeria, and Saudi Arabia.
Institutes and Programs
Center for Comparative Legal Studies and Post-Conflict Peacebuilding
Center for Legal and Court Technology
Center for the Study of Law and Markets
Election Law Program
Human Security Law Center
Institute of Bill of Rights Law
Property Rights Project
Faculty
Distinguished scholars and practitioners in numerous fields including criminal law, environmental law, constitutional law, human rights, antitrust, legal ethics, intellectual property, international law, and post-conflict justice.
Our remarkable history is matched only by our commitment to building the legal skills of our students, equipping them to become excellent lawyers who will make a difference in the world.
Our faculty are experienced mentors who exemplify the citizen-lawyer ideal. In every course, they use their professional and personal insights to emphasize the human element of the practice of law. Our students arrive with sharp intellects and wildly diverse talents and dedicate their time to collaborating on projects of real worth. In our Legal Practice Program, and in our clinics and externship program, they learn how to practice skillfully and with integrity.
William & Mary Law School's mission includes:
Our commitment to training practitioners truly learned in the law through doctrinal, interdisciplinary, and experiential learning;
Our devotion to the academic study of law, for the sake of preserving what is best in our legal regimes, reforming what can be improved, and, above all, contributing to the world's understanding of this fundamental human institution; and
Our dedication to educating citizen lawyers who will serve with distinction in their communities, the nation, and the world.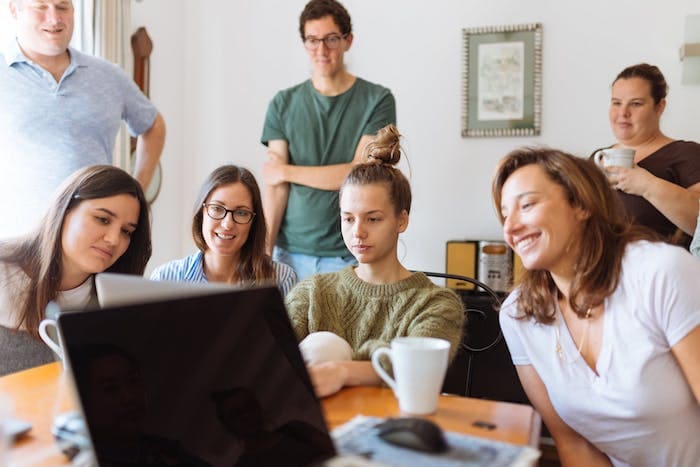 Academics
Get ready for an inspiring legal education that produces the best in the profession.
At William & Mary Law School, we believe that we prepare students for the ethical practice of law better than any other program in the country.
It all starts with our philosophy of the citizen lawyer, the Jeffersonian ideal of the lawyer as a skilled advocate and devoted public servant. That concept translates into an academic curriculum that emphasizes experiential learning and the "human element" of the law—compassion, ethics and public service.
In our curriculum, first-year courses do more than cover the basics. In addition to coursework in civil procedure, constitutional law, contracts, criminal law, property and torts, every 1L goes through W&M's leading Legal Practice Program. LL.M. students have their own version of this lawyering skills training where you'll research and draft memos and briefs, learn how to interview clients and negotiate on their behalf. From the very first day, you'll be putting ethical lawyering skills to practice in a supportive academic setting, trained by both full-time legal writing professors as well as by practitioners in the field.
In addition to courses from the 1L curriculum and the lawyering skills course, you'll also choose from nearly 100 different elective course offerings. Every aspect of modern law practice is covered, from intellectual property to national security to business and corporate law. Our eight clinics and one practicum will help prepare you for the practice of law and membership in the profession. Students in our clinics provide more than 14,000 hours of service annually to underserved clients that include immigrants, children with special needs, and veterans.
All the while, you'll be engaged in learning opportunities outside the classroom through the Law School's more than 40 student organizations.
Locations
Williamsburg
Address
613 S Henry St
23187-8795
Williamsburg
,
Virginia
,
USA
Programs
This school also offers: