The University of Arkansas at Little Rock is a metropolitan research university that provides an accessible, quality education through flexible learning and unparalleled internship opportunities. At UA Little Rock, we prepare our more than 11,000 students to be innovators and responsible leaders in their fields. Committed to its metropolitan research university mission, UA Little Rock is a driving force in Little Rock's thriving cultural community and a major component of the city and state's growing profile as a regional leader in research, technology transfer, economic development, and job creation.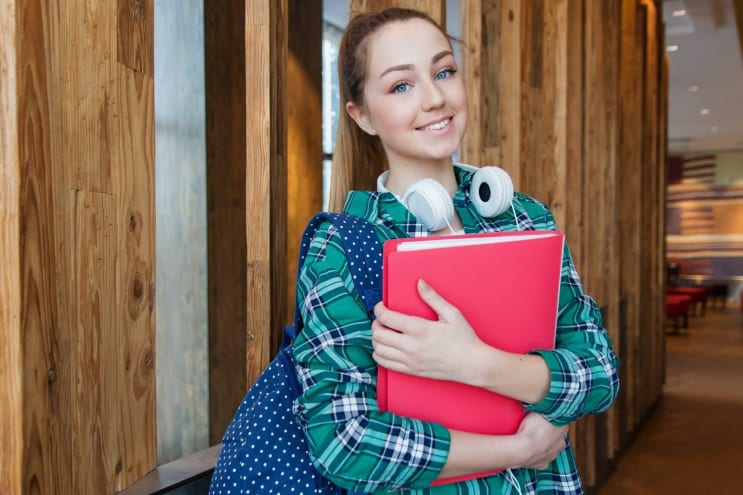 Anastasiya Gepp / Pexels
Vision Statement
UA Little Rock is dedicated to improving students' lives and enhancing our communities. We will be a leading urban and metropolitan university that engages the city, the region and beyond through excellent teaching, research and partnerships.
Mission Statement
The mission of the University of Arkansas at Little Rock is to develop the intellect of students; to discover and disseminate knowledge; to serve and strengthen society by enhancing awareness in scientific, technical, and cultural arenas; and to promote humane sensitivities and understanding of interdependence. Within this broad mission are the responsibilities to use quality instruction to instill in students a lifelong desire to learn; to use knowledge in ways that will contribute to society; and to apply the resources and research skills of the University community to the service of the city, the state, the nation, and the world in ways that will benefit humanity. (Adopted by the University of Arkansas at Little Rock Faculty Senate, 1988)
Strategic Plan Goals
The University, through its various programs, works toward five goals within the strategic plan:
Goal 1

Student Success: UA Little Rock will prepare its students for success.

Goal 2

Resources: UA Little Rock will strengthen and support the human resources and infrastructure necessary to fulfill its mission and vision.

Goal 3

Research & Creative Endeavors: UA Little Rock will encourage and support research and creative endeavors.

Goal 4

Community Engagement: UA Little Rock will serve as an active partner in the community.

Goal 5

Diversity & Global Citizenship: UA Little Rock will improve diversity, inclusion, equality and global understanding in the campus community.
Academics
UA Little Rock students get to learn from the best professors around in classes that are as engaging as they are rigorous. Coursework blends critical thinking with real-world experience, providing a springboard for internships and later careers in such in-demand fields as nursing, engineering, data quality, criminal justice, and education. The university offers more than 60 undergraduate programs and more than 40 graduate programs.
U.S. News and World Report has recognized the William H. Bowen School of Law's legal writing program as one of the nation's Top 10, the College of Business among the top tier business schools in the country, and the George W. Donaghey College of Engineering and Information Technology's systems engineering program as one of the best in the South.
UA Little Rock nursing students have the advantage of one of the country's top state-of-the-art simulation hospital, known as SimCare. It's a 22-bed, high fidelity hospital, training students in all areas of care as they work with interactive manikins that simulate a variety of medical-surgical scenarios.
Applied Design, a UA Little Rock program to study contemporary studio craft such as ceramics, metalsmithing, and jewelry, and furniture design and woodworking is the only degree program of its kind in the state and one of a very few accredited programs in this specialty.
The UA Little Rock Department of Criminal Justice houses the largest criminal justice program in the state and offers the only Ph.D. criminal justice program in Arkansas. The department's Senior Justice Center is one of only a few student intern programs in the country that directly addresses crime against the elderly.
Research
Whether it's building a better tomato or looking into cancer treatments, students get an opportunity to work alongside faculty, putting their knowledge to use in UA Little Rock's state-of-the-art research facilities. Additionally, they are tackling big data for businesses and curating historical collections for the world to see.
UA Little Rock is a regional leader in using and teaching advanced technology in areas such as nanotechnology, information quality, and emerging analytics.
UA Little Rock is a leader in the preservation and dissemination of Arkansas history through the alignment of the Department of History, the Master of Arts in public history program, and the Center for Arkansas History and Culture. Collections 88,000 archival papers, images, and books, including those of five Arkansas governors, provide a wealth of research opportunities.
Campus
The UA Little Rock community embodies the Trojan spirit, which can be seen in the numerous acts of giving and outreach that take place on campus and beyond.
UA Little Rock reached a milestone two years ago during its first comprehensive fundraising campaign when an overwhelming number of businesses and individuals from central Arkansas and beyond raised more than $100 million.
UA Little Rock was the first Arkansas university recognized by the Carnegie Foundation for the Advancement of Teaching for the elective classification as a Community Engaged Institution.
Locations
Little Rock
Address
South University Avenue,2801
72204
Little Rock
,
Arkansas
,
USA