University of Alabama Culverhouse College of Business
Home ›
USA ›
University of Alabama Culverhouse College of Business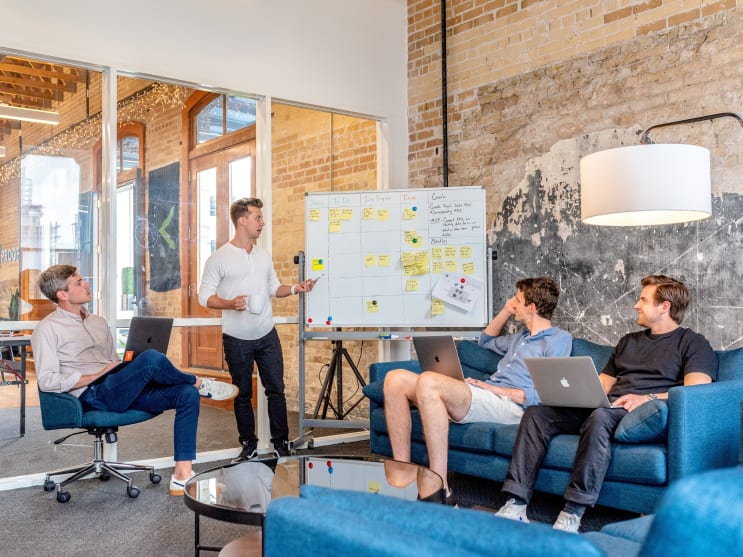 With over 7,000 grads, it's easy to see why Manderson matters.
Why Culverhouse?
Culverhouse College of Business' students have access to an uncommon variety of resources within an institution that is renowned for its faculty, staff and cutting-edge curriculum. Culverhouse's dedication to the growth and development of its students and graduates goes beyond classroom learning to instill in students the values of the school itself: the rigorous pursuit of knowledge, a capacity for innovation in modern business' most competitive fields and the ability to remain relevant in a global business environment that is always redefining relevance.
Culverhouse is home to five academic departments and the Manderson Graduate School of Business.
Our Story
In 1944, Dean Lee Bidgood recognized the need to expand graduate program offerings in Culverhouse, the school's primary business schooling facility. Assessing the potential afforded by Culverhouse, he seized the opportunity to found an MBA program that was out of place at the time in the southeast—as well as ahead of its time.
Later that same year, three men and one woman became the first MBA recipients from The University of Alabama. The graduate school of business would continue to offer master, MBA and Ph.D. tracks until 1986 when the Executive MBA program was introduced by Dean H.H. Mitchell, Dr. Lonnie Strickland, and MBA Director Gina Johnson.
In 1987, the newly named Culverhouse College of Commerce named its graduate division The Manderson Graduate School of Business in recognition of Lewis Manderson's exemplary record, generosity and foresight, both as a businessman and a steadfast supporter of The University of Alabama and the business school.
Mission Statement
The Culverhouse College of Business is an inclusive community engaged in innovative research, service, and rigorous learning – with a personal touch – that develops highly respected business leaders who solve challenges of the global society.
Vision
The Culverhouse College of Business will be recognized internationally as a leading business school shaping the future of business based on its reputation of:
Premier academic programs

Research contributions by internationally acclaimed scholars
Locations
Tuscaloosa
Address
361 Stadium Dr Tuscaloosa, AL 35487
Tuscaloosa
,
Alabama
,
USA
Programs
This school also offers: