We're the University of South Dakota (USD) - the state's flagship university: The big-time university with a small-college feel. We're memorable mentors and lifelong friends. We're world-class academics and out-of-class opportunities. We're innovative technology and long-standing tradition. We're your university. We are South Dakota.
USD at a Glance
Location: Vermillion, South Dakota
Founded: 1862 (the State's oldest university)
President: Sheila K. Gestring (since 2018)
Enrollment (Fall 2018)
Total Enrollment: 10,066
Undergraduate: 7,590
Graduate: 2,476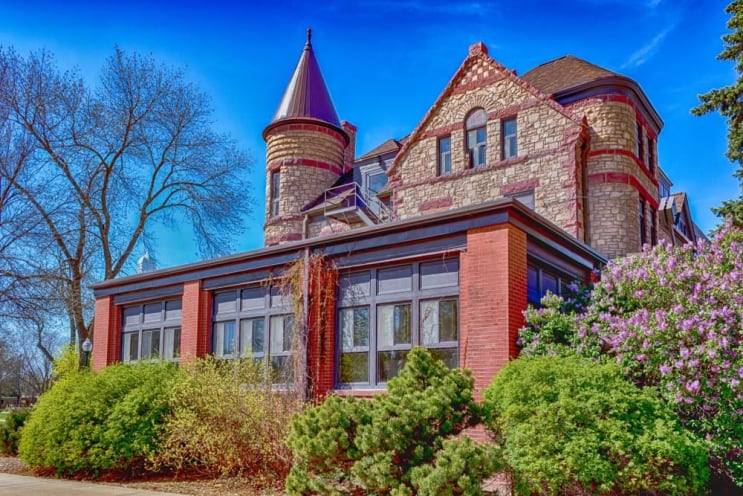 Our Mission
The University of South Dakota offers undergraduate, graduate and professional programs within the South Dakota System of Higher Education. As the oldest university in the state, the University of South Dakota serves as the flagship and the only public liberal arts university in the state.
Our Vision
To be the best small, public flagship university in the nation built upon a liberal arts foundation.
Our Values
The University of South Dakota is committed to becoming a regional leader in diversity and inclusiveness initiatives and the practice of Inclusive Excellence.
Colleges & Schools
Arts & Sciences
Business
Education
Fine Arts
Health Sciences
Medicine
School of Law
Graduate School
USD Online
Our Campus
It's been called "elegant," "eye-catching" and "naturally beautiful" with a "striking combination of old and new structures." Most of all, it's called "home" by our students, faculty and staff. Come and experience the beauty of USD for yourself.
Online & Off-Campus. Always USD.
There's nothing quite like attending class on the beautiful USD campus. But with your job, family and other responsibilities, it's not always possible to pursue your degree in Vermillion.
Through our online and off-campus programs, we've moved some of our most popular programs closer to you while helping you move closer to your educational goal: A degree from the University of South Dakota.
Locations
Vermillion
Address
E Clark St,414
57069
Vermillion
,
South Dakota
,
USA
Programs
This school also offers: