Purdue University Fort Wayne, Doermer School of Business
Home ›
USA ›
Purdue University Fort Wayne, Doermer School of Business
About Us
The Doermer School of Business was named after a very successful local businessman, Richard T. Doermer, who believed that "partnerships between business schools and local businesses are extremely beneficial to both parties." Our school offers opportunities for learning abroad, entrepreneurship, learning RFID technology and SAP, internships, co-operative education, project work, teamwork, and research.
In addition, the Association to Advance Collegiate Schools of Business International (AACSB) accredits both our bachelor's and MBA programs. Only about 30 percent of business schools in the country have this accreditation, and ours is the only program in northeast Indiana to have this distinction.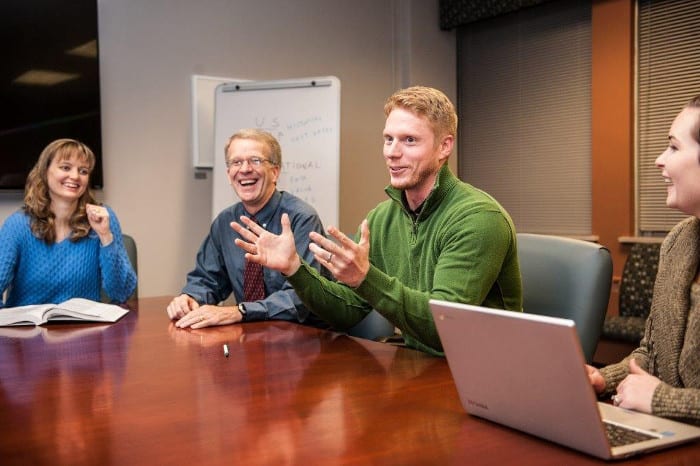 Accreditation
Most institutions of higher education submit to institutional accreditation which verifies that they have a sense of permanence through bricks and mortar, recurring budgets, and permanent faculty lines. The fundamental purpose of institutional accreditation is to distinguish legitimate institutions of higher education from opportunistic ventures seeking to exploit a market potential to sell a degree. This form of accreditation is afforded in the Midwest region by the North Central Association of Colleges and Universities. Purdue University Fort Wayne has received such institutional accreditation by North Central.
Institutional accreditation does not examine the specifics of particular degree programs, and, as such, must be distinguished from professional accreditation which is program specific. Those schools within a university known as professional schools, such as a business school, have distinct agencies for professional accreditation of their individual programs.
The premier organization which provides for business program accreditation is AACSB International - The Association to Advance Collegiate Schools of Business, which goes by the simple identifier of AACSB. The underlying purpose of AACSB accreditation is to provide an infrastructure for a Best Biz Logocontinually improving learning environment through a quality assurance mechanism for business programs at the baccalaureate, masters, and doctoral levels. This quality assurance process is mission grounded and faculty driven. Moreover, the business school and each of its relevant programs must clearly identify their academic mission and strategic plan; implement policies and processes that are directly tied to this mission, develop assessment mechanisms to evaluate student learning outcomes and the effectiveness of their policies and processes, and provide for the feedback of such assessments to refine and, thus, improve the operating practices. The business faculty, guided by the input from broad-based stakeholder involvement, are responsible for the development, implementation, and continual improvement of the operating policies.
The operating philosophy of the AACSB accreditation process is the pursuit of continuous improvement through the tandem of internal self-assessment followed by external peer review for validation. Both the introspection and peer review stages address such critical issues as:
School and program mission and objectives
Faculty composition, deployment, development, and qualifications
Curriculum content, planning and evaluation
Instructional resources and responsibilities
Students as the primary customer
In sum, AACSB accreditation promotes excellence and continuous improvement in business undergraduate and graduate education. Together, self-evaluation and peer review assure performance consistent with the stated missions of the program, school, and overall institution.
The Doermer School of Business at Purdue University Fort Wayne is proud to have achieved accredited status from AACSB International for its baccalaureate and MBA programs. Only schools with AACSB accreditation are eligible to have a chapter of the business honorary society of Beta Gamma Sigma; the Doermer School of Business has maintained an active chapter of Beta Gamma Sigma since 1988.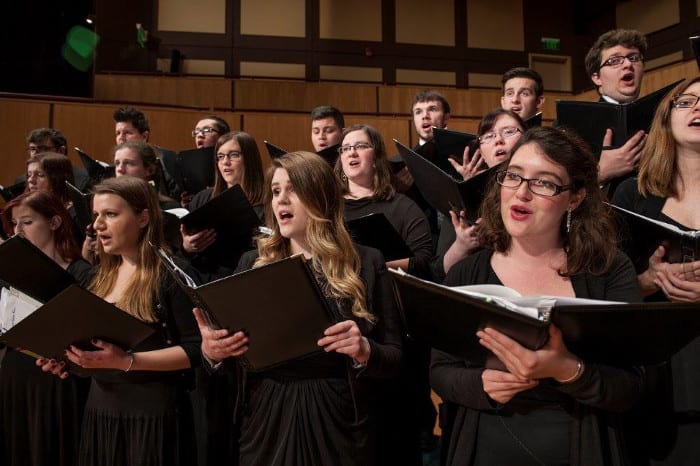 Strategic Plan
Purdue University Fort Wayne Mission Statement:
Purdue University Fort Wayne's mission is to meet the higher education needs of northeast Indiana. We offer a broad range of high-quality undergraduate, graduate, and continuing education programs that meet regional needs, support excellence in teaching and learning, advance and share knowledge through research and creative endeavor, and work with the community to develop intellectual, cultural, economic, and human resources.
Mission Statement for Richard T. Doermer School of Business:
Our mission is to provide quality business education to meet the higher education needs of northeast Indiana. We offer business programs that enrich professional knowledge, problem-solving, global awareness, communication, and ethical reasoning skills of students from the Northeast Indiana region and beyond. The school strives to produce quality intellectual contributions that primarily focus on management practice and learning pedagogy.
Vision Statement for Richard T. Doermer School of Business:
The Richard T. Doermer School of Business sees itself becoming a leading urban regional business school with national recognition.
Core Values for Richard T. Doermer School of Business
Excellence in student learning, teaching, intellectual contributions and service are all fundamental to the achievement of our mission and the preparation of students for successful careers in northeast Indiana and beyond. The following Core Values shall serve to guide the planning and actions of the faculty and staff of the Doermer School of Business:
Learning: The intellectual growth of students and the fostering of a culture of life-long learning are of paramount importance.
Collegiality: The premise that the common goals and actions of those representing the School will be pursued for the collective good and in collaboration with all relevant stakeholders.
Relevance: The critical linkage between the knowledge shared and its operational significance in Northeast Indiana and beyond.
Scholarship: The pursuit and dissemination of knowledge as it pertains to the mission, vision and goals of the school with a focus on applied and pedagogical scholarship.
Stewardship: The use of limited resources efficiently and effectively and in a timely fashion.
Tolerance: The unconditional acceptance of diversity.
Integrity: The sense of wholeness, consistency, and consonance between one's actions and espoused values.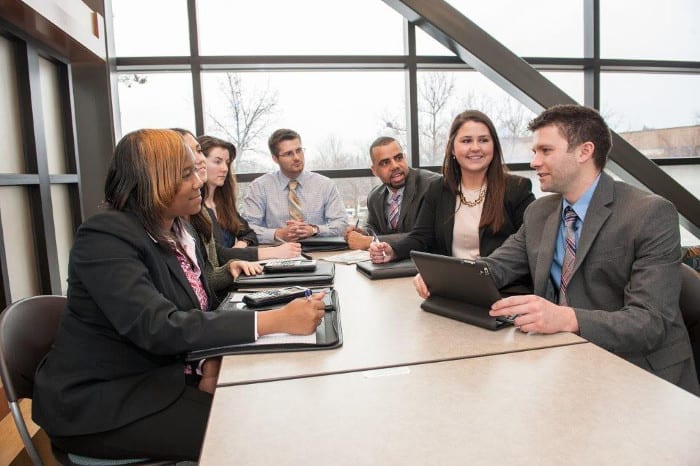 Locations
Fort Wayne
Address
Doermer School of Business NF360
Purdue University Fort Wayne
2101 Coliseum Blvd. East
IN 46805-1499
Fort Wayne
,
Indiana
,
USA