Mission Statement
Meredith College, grounded in the liberal arts and committed to professional preparation, educates and inspires students to live with integrity and provide leadership for the needs, opportunities, and challenges of society.
What makes Meredith strong?
We could answer that question any number of ways: Our 19,000 graduates who are going strong across the country and around the world. Our smart students who are engaged in research, service learning, studying abroad and preparing to make a difference in their communities. Our talented faculty and staff who make Meredith College stronger every day with their unwavering commitment to Meredith's mission. All going strong.
Strong Rankings
Consistently ranked one of the top 10 colleges in the South by U.S. News & World Report
Ranks among the top 20% of colleges in the country by Forbes.com
Is one of the "Best Colleges in the Southeast" according to The Princeton Review
Has been named a "College of Distinction"
Named one of North Carolina's best colleges by BestColleges.com
Among the "Top 50 Alma Maters of National Board Certified Teachers." Meredith was the only private institution in North Carolina to make the list, which is compiled by the National Board for Professional Teaching Standards.
Named a 2014 Military Friendly School. This list honors the top 15 percent of colleges, universities and trade schools in the country that are doing the most to embrace America's military service members, veterans, and spouses as students and ensure their success on campus.
Included on the 2015 STEM Jobs Approved College List
Named one of the Top 10 Colleges and Universities in North Carolina by College Factual, in a list publicized by USA Today College.
Rated number five on the College Choice 2015 Best U.S. Women's College ranking. Meredith scored a 91 in academic reputation, which was the second highest on the list.
More than one hundred years ago, Meredith College opened with just over 200 women. Today, our student body has grown to include nearly 2,000 students, including men who are part of our graduate programs. All learn to enhance their strengths, broaden their perspectives, and prepare for lives of impact and distinction. All going strong.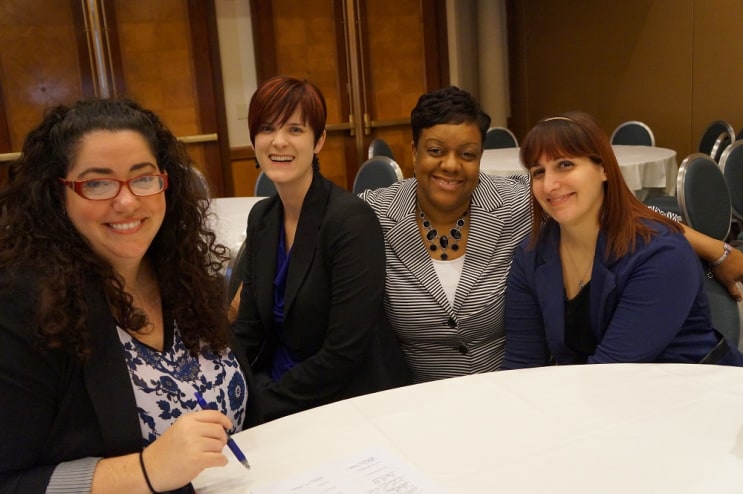 Vision
Meredith College is respected nationally as a vibrant learning environment in which students enhance their strengths, broaden their perspectives, and prepare for lives of impact and distinction.
Values
The Meredith College community is dedicated to core values drawn from Meredith's mission and heritage, including its founding as a women's college by North Carolina Baptists. These values serve as the foundation for our programs, our interactions with each other and our outreach beyond the campus:
Integrity - upholding high standards of truth and personal honor;
Intellectual freedom - fostering a spirit of openness and inquiry, and respecting a range of perspectives and voices;
Academic excellence - promoting scholarship, innovation, curiosity, intellectual challenge, hard work, and lifelong learning;
Responsible global citizenship - contributing positive change through ethical leadership and civic engagement;
Personal development - seeking intellectual, personal, and spiritual growth through structured and individual learning and experience;
Religious diversity - avowing the College's Christian heritage while respecting all faiths and spiritual beliefs; and
Relevance - meeting society's needs by educating students in programs that prepare them for the future.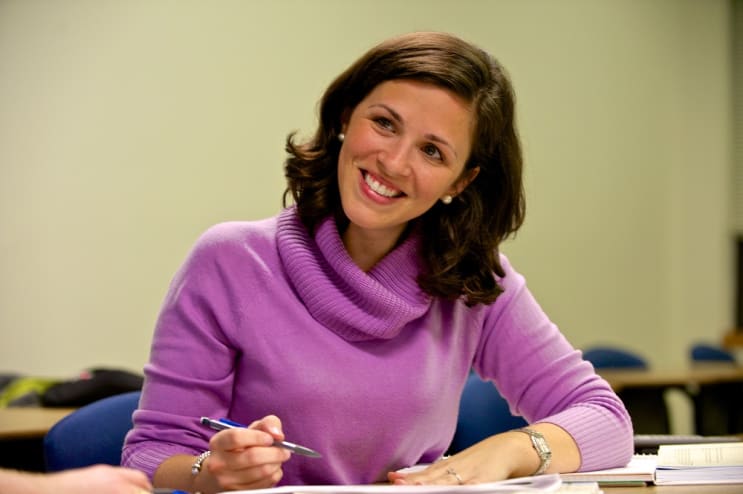 About Meredith
Chartered in 1891, Meredith College opened with just over 200 women. Today, our student body has grown to nearly 2,000 and includes men at the graduate level. Meredith challenges students to explore their interests, expand their skills, and build on their strengths. Our graduates go on to use their intellect and abilities to make a positive impact on the world. At 124 years and counting, Meredith College is still going strong.
Quick Facts
Undergraduate majors, minors, and concentrations: over 80
Coeducational graduate and certificate programs: 16
Undergraduate degrees: B.A., B.S., B.M., B.S.W.
Graduate degrees: MAT, MBA, M.Ed., M.S. in Nutrition
Student/faculty ratio: 12:1
Average class size: 17
Students
Students come from 26 states and 39 countries
Total enrollment: 1,885
Graduate enrollment: 241
Multicultural students: 25%
Experience
Student clubs and organizations: 100+
Division III athletic teams:8
32% of students participate in undergraduate research
Nearly 30% of students participate in study abroad (compared to national average of 9%)
Outcome
94% of our graduates are employed or pursuing graduate study within a few short months of graduation.
93% of our graduates would choose Meredith again, and 97% would recommend Meredith to others.
97% of our graduates were very satisfied with their academic experience
Graduates living in all 50 States and abroad: 19,000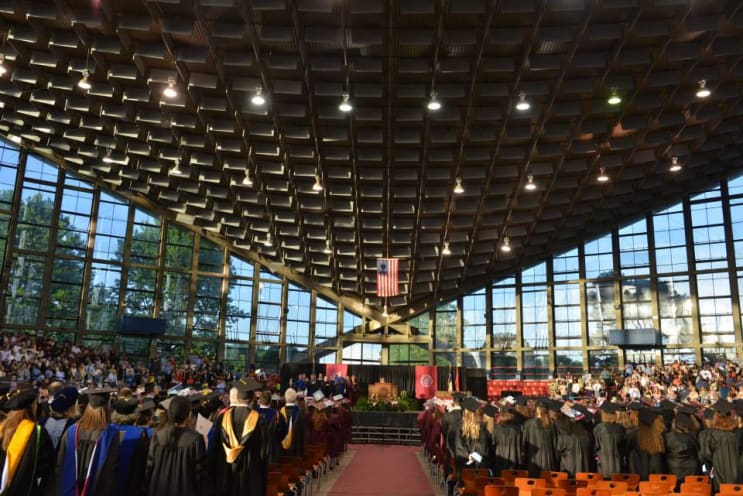 Locations
Raleigh
Meredith College
Address
3800 Hillsborough Street
27607-5298
Raleigh
,
North Carolina
,
USA
Accreditations