American University in Switzerland
Home ›
American University in Switzerland
Read more on the institution's website
The History of the American University in Switzerland
Preparing you for the modern business environment, the American University in Switzerland is one of Switzerland's leading international business universities, situated in La Tour-de-Peilz. Located on the shores of Lake Geneva, AUS is close to the Olympic Capital Lausanne, and Geneva, the center for diplomacy.
Throughout its 29-year history, AUS has prepared international students with relevant business knowledge, tools, and training to be a positive contributor to any organization throughout their careers.
Offering personalized education in an international and multicultural environment, with practical and relevant programs. AUS offers all its students a dynamic and ambitious culture, both in the classroom and outside of the school.
Mission
Prepare international students with relevant business knowledge, tools, and training to be a positive contributor to any organization throughout their careers.
The Three Pillars of AUS
Knowledge
AUS Strives to impart knowledge and teach where to find the answers in any knowledge gaps.
Tools
AUS strives to teach the analytical tools needed for problem-solving and complex decision making.
Skills
AUS strives to develop students' soft and hard skills, for them to thrive in an ever-changing and challenging professional environment.
Alumni
Our alumni are now working and traveling across the world, making a difference in society every day. We are thrilled that so many of our students have gone on to successful careers and opportunities.
Vision
The vision of AUS is to provide education and training for competent and responsible business leaders of tomorrow. All AUS's programs are designed to cultivate an understanding of human behavior while developing cultural sensibility and achieving a global perspective on business and politics.
Professional Network
The American University of Switzerland offers students the opportunity to become part of and build their own professional network to support their career and build lifelong friendships.
University Life
"AUS offers students a unique multi-cultural environment where they can develop friendships and professional networks for the rest of their life."

Dr. M El Khansa

President
Discover AUS
Located on the shores of Lake Geneva on the Swiss Riviera, AUS offers students a university experience with a mix of cosmopolitan city living and picturesque tranquility. Offering vast opportunities for adventure from skiing to hiking, watches to chocolate, and the breathtaking scenery in between. Studying in Switzerland is truly a once in a lifetime opportunity.
Embrace Life in Switzerland
At AUS, we not only support our student's academic education but also want to ensure that you make the most of your time as a student in Switzerland.
AUS is an inclusive-multicultural campus that offers a personalized education experience, as well as offering a student experience that allows you to develop and grow personally with career support, student activities, and more. Our dedicated staff work to support all students and ensure that they are getting the most out of their university experience and time in Switzerland.
The Campus Experience
The American University in Switzerland is committed to providing all students with a well-rounded, education experience. Throughout your time at AUS, we hope that you can grow as an integral part of our student community, sharing your unique experience to help and support others.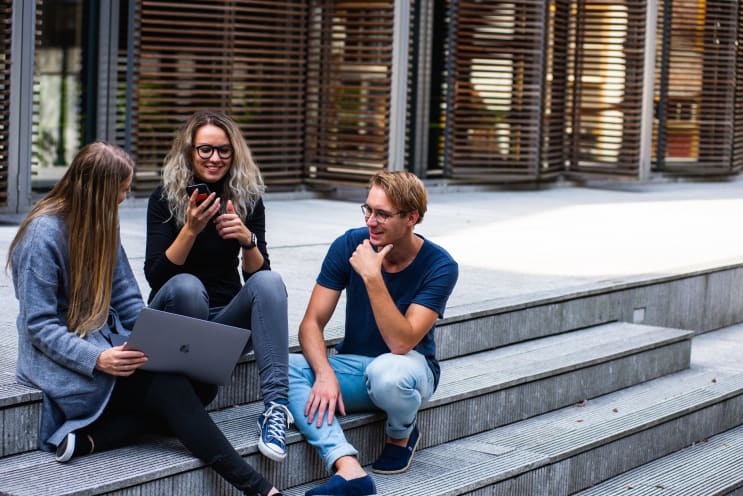 Locations
La Tour-de-Peilz
Address
Chemin du Levant 5
1814
La Tour-de-Peilz
,
Vaud
,
Switzerland
Programs
This school also offers: