President's message
Since it was founded in 1888, Tiffin University has successfully trained its students for fulfilling lives and leadership careers remarked by excellence.
Entire generations of Tiffin Alumni brought their contribution for the benefit of their families, communities and professions. Tiffin University has an excellent reputation, valuable academic programs, careful and competent personnel and teachers, outstanding students and a warm and friendly environment in which students always come first.
We invite you to discover our University's programs and to make sure that our offer is according to your expectations. If you are interested, we are waiting for you to come to visit us at our headquarters in Str. Transilvaniei Nr. 6, 1st floor, Bucharest. Talk with our students, faculty and staff and convince yourself that Tiffin is the right place to accomplish your studies. We guarantee that we will do everything in our power to help you achieve your educational goals.
Dr. Lillian Schumacher
President
Tiffin University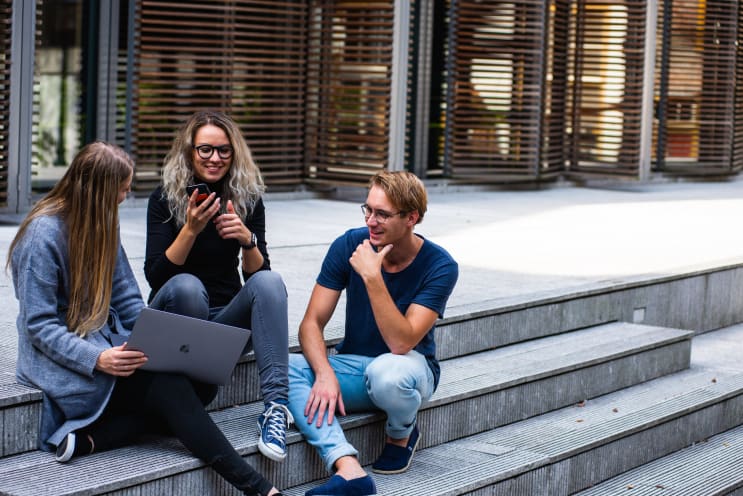 Mission and Objectives
On both sides of the ocean, Tiffin University's mission is the same: help students and academic staff in the accomplishment of their education, preparing them for the business competitive hardships.
By accountability and engagement, Tiffin University's programs train individuals who can significantly contribute to the well-being of the families and communities to which they belong, to the development of their careers, nations and society as a whole.
The main objective of Tiffin University in Romania, through the Executive EMBA program, is to produce a significant change in the business environment, its effect resulting in a real evolution of the economy on the Romanian market.
Excellence in everything you do – This is Tiffin University's advice to its students and teachers. The only real way to meet professional requirements in an increasingly competitive business environment.
Accreditations
Tiffin EMBA program is the only program in Romania independently accredited for its activity, not just for the institution to which it belongs.
As recognition for promoting academic excellence at the highest standards, Tiffin University is accredited by three prestigious institutions in the United States of America and one in Europe.
The American Association of Collegiate Business Schools and Programs – only a quarter of all business programs in the United States have achieved this prestigious recognition level.
The North Central Association of Colleges and Schools – granted to Tiffin University the authorization for the organisation of the EMBA program in Bucharest, in March 2002.
European Council for Business Education – accredited Tiffin University in 2005.
The Board of Regents of the State of Ohio – authorized Tiffin University to grant the title of EMBA.
The Bachelor of Business Administration program is accredited by the Ohio Department of Higher Education, Higher Learning Commission, Accreditation Council for Business Schools and Programs,European Council for Business Education. Also Tiffin University holds a 501(c)(3) status, authorized from the Internal Revenue Service of the Federal Government of the United States of America.
Locations
Bucharest
Address
6, Transilvaniei Street, 1st Floor
Bucharest
,
Bucharest
,
Romania