Welcome to CENTRUM PUCP Business School. We are the business school of the Pontificia Universidad Católica del Perú, and we offer you our extensive experience and successful track record training professional leaders like yourself. Over the past 20 years, the most prestigious businessmen in the country have passed through our classrooms. Now it is your turn. Become a part of our history!
Since the year 2000, we offer the best training in business, based upon the pursuit of professional excellence and personal ethics that differentiate our students and graduates. Today we provide you with the most comprehensive business education in Lima; eight cities in Peru; and Latin America.
CENTRUM PUCP offers:
Processes certified and accredited by the worlds most respected academic management entities.
MBA, doctoral and management programs designed to meet your needs.
Faculty of recognized academic background and professional experience.
A comfortable, modern environment, with the best bibliographical and technological resources.
Office placement, job fairs and personalized advice on employability.
Free access online courses (MOOC) with high quality and high standards.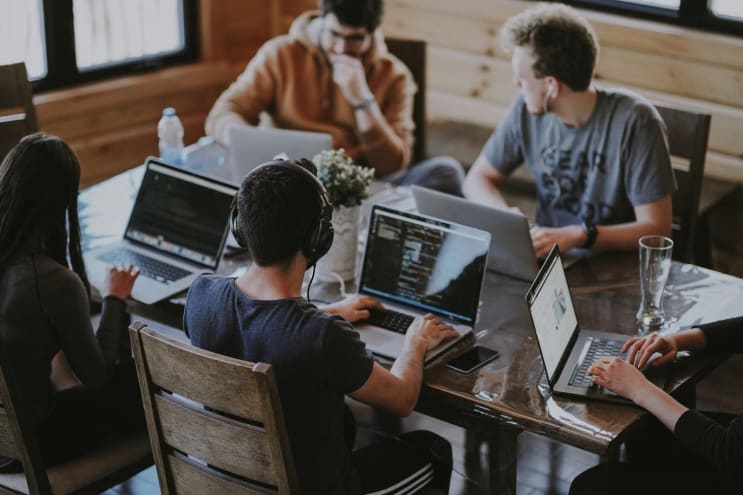 Annie Spratt / Unsplash
Our Mission
We are part of the "Pontificia Universidad Católica del Perú" and therefore we constitute a plural and tolerant academic community, inspired by ethical, democratic and Catholic principles, with respect to freedom of worship.
We form people with the highest academic and professional levels through academic excellence, innovation, and technology, transforming them into business leaders who think critically, who act with social responsibility and ethical principles. Our alumni are citizens with a global perspective, fair in their actions and with a sense of competitiveness at the service of society, standing out for the integrity with which they operate in the business world.
We are constituted as a space of horizontal, rigorous and open dialogue, for the generation of knowledge relevant to society, with a global approach, through research and education that we carry out in a multi and interdisciplinary manner.
We are agents of social change, entrepreneurs, innovators, sustainable and inclusive, for which we are involved with the national and regional problems.
We provide the best experience to our students, alumni, collaborators, and related community, meeting their expectations in all interactions.
Our Vision
Continue being the best business school in Peru, and leader in Latin America.
Recognized as a humanist institution committed to human development, sustainable social progress, and national and regional competitiveness.
We transform our students into business leaders and agents of change, through academic excellence, innovation, and technology, providing relevant solutions and promoting integrity policies in the business world.
Our Values
Search for the truth
Leadership
Social responsibility and commitment to continuous improvement
Honesty
Pluralism
Solidarity
Justice
Respect for the dignity of the person
Tolerance
Locations
Santiago de Surco
Address
Jirón Daniel Alomía Robles,125
15023
Santiago de Surco
,
Metropolitan Municipality of Lima
,
Peru