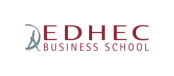 EDHEC Business School - Online Programs
Home ›
France ›
EDHEC Business School - Online Programs
Read more on the institution's website
Connect with your future
EDHEC offers innovative online courses and degree programs that meet the highest academic standards and attract a global following of thinkers and achievers.
A pioneer in online education, EDHEC Business School aims to strengthen its innovative training offer by accelerating its digital development and broadening the scope and impact of its teaching to a global audience.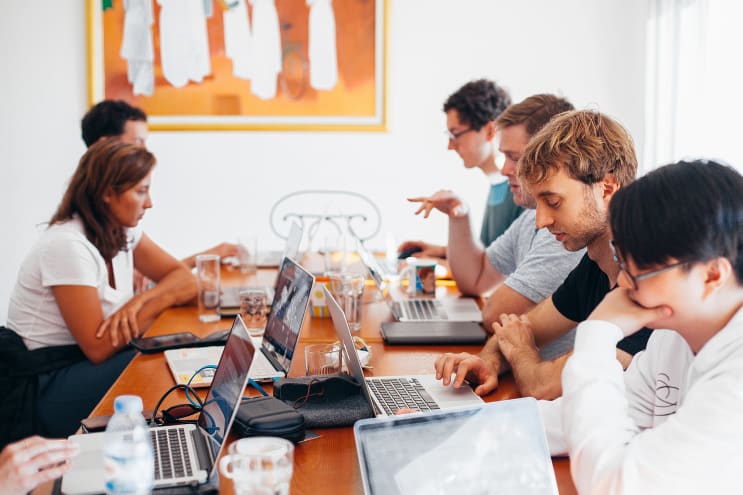 EDHEC: shaping Online education
With the ambition to improve its digital development, EDHEC Business School has created EDHEC Online, a 100% online digital platform. With the desire to meet the demand for flexibility from professionals and future managers, EDHEC Online is mainly aimed at active professionals who want to acquire new skills in order to boost their professional career through high-level diploma training, accessible anywhere, anytime.
A complete range of online courses
From the Specialized Bachelor's degree to Executive and MBA courses, EDHEC Online is based on a new way of learning, offering diploma and certification courses in management on all issues related to new business challenges. The training programs are provided by EDHEC Business School professors and company experts who bring their expertise and know-how.
A platform of excellence
EDHEC Business School is a co-founder of the international Future of Management Education (FOME) in collaboration with Imperial College London and 5 other prestigious Business Schools and world-class universities. The objective of this alliance is to revolutionize distance learning diplomas by combining technological and pedagogical knowhow.
In addition, several partnerships or agreements with key players in the EdTech world enrich the learning experience offered by EDHEC Online.
By creating EDHEC Online, EDHEC Business School is positioning itself at the forefront of tomorrow's multi-campus model. We thus offer our students multiple opportunities for diploma courses at a high level of academic and technological excellence to succeed in a rapidly changing world.
Benoit ARNAUD, Associate Dean, Director of EDHEC Online
One objective: to enrich the learning experience
EDHEC Online allows EDHEC Business School to provide access to its outstanding content to as many students as possible, driven by significant digital innovations. EDHEC Online has developed a "local e-learning" system, based on 4 pillars and focused on the student:
Dedicated support from EDHEC professors through 2 individual and group coaching sessions per month,
Privileged interactions with EDHEC professors and academic mentors during weekly meetings in virtual classrooms and on the Online campus,
New technologies for tailor-made learning (videos, quizzes, mobile learning, online evaluations, etc.)
Innovative learning experiences whether in person or remotely (team building, seminars, business games, etc.)
EDHEC Business School: training tomorrow's leaders
One ambition: make an impact
Since its creation in 1906 by entrepreneurs, EDHEC Business School has risen to the highest international standards thanks to its innovative and unique pedagogical approach.
Based on the culture of "Building people to build a business" and "Learning by doing", its pedagogy is committed to reinventing the educational experience around students by offering them a wide portfolio of high-level training. From the Bachelor's degree (International BBA) to the Ph.D. in finance and all Master's level courses in initial and continuing education, EDHEC trains the leaders of tomorrow to understand the complexity of the business world and to have a positive impact on the business world and society as a whole.
EDHEC Everywhere: 5 international campuses and 1 online
Through its five campuses: Lille, Nice, London, London, Paris, Singapore, and its online campus, EDHEC is one of the top twenty business schools in Europe. Nationally and internationally known, EDHEC has a solid reputation for excellence in research and innovation. EDHEC functions as a genuine laboratory of ideas and brings innovative solutions that are highly appreciated and embraced by companies.
Our vocation is to meet the learning requirements of our students and partners, both nationally and internationally. Through innovative and interdisciplinary training programs, the commitment and the expertise of our speakers and a strong network, we aim to contribute to the personal and professional growth of our students.
Emmanuel METAIS, Dean EDHEC Business School
Rankings: international recognition
In just a few years, an exceptional growth dynamic has propelled EDHEC Business School to the highest international standards, with academic expertise and world-renowned centers of excellence.
Locations
Lille
Address
Lille
,
Hauts-de-France
,
France
Programs
This school also offers: