A Word from the Director
Thank you for your interest in VGC International College. We know that the decision to choose a school is an important one and we are honored that you are considering us.
Our reputation is built around a strong focus on the student experience. We have accomplished this by concentrating on enabling our students to achieve their individual academic goals, creating a warm environment and giving our students an amazing intercultural experience. Collectively, these positive experiences have made VGC one of the fastest-growing schools in Canada.
To adjust to this growth, we have added a new campus that boasts more student space, modern classrooms and a great location in the heart of Vancouver.
We have expanded our course options by keeping our award-winning English language programs and adding new business classes. We have achieved this by dividing our college into two schools: the School of English Language and the School of Business. By doing this, we have changed with the times and demands of the students. Now VGC students can graduate from our college with their English language goals achieved and practical business training, a combination of skills and experience that can be life-changing. Over the next few years, you will see the School of Business grow as we hope to keep adding to our programs.
As we look forward to the future, we will continue to recognize that for our students, this is a once in a lifetime experience, and we will look forward to creating new stories with new students and making VGC International College part of your future.
Dominic Walton,
Executive Director
About Vancouver
Vancouver: Ranked as One of the Most Beautiful and Livable Cities in the World.
Vancouver is the city of choice if you choose to learn English in Canada. Set against a stunning backdrop on Canada's west coast, Vancouver continuously ranks in the top five best cities in the world to live in. Vancouver is naturally beautiful, mild in climate and one of the safest cities in North America.
Nestled between snow-capped mountains and the Pacific Ocean, Vancouver offers the perfect blend of year-round outdoor activities and urban excitement. Relax on one of Vancouver's many sandy beaches, wander through the boutique shops in historic Gastown or catch some air snowboarding or hiking on Grouse Mountain – in Vancouver, there is something for everyone! There is no other city in the world like Vancouver, and VGC's campuses are located right in the heart of it!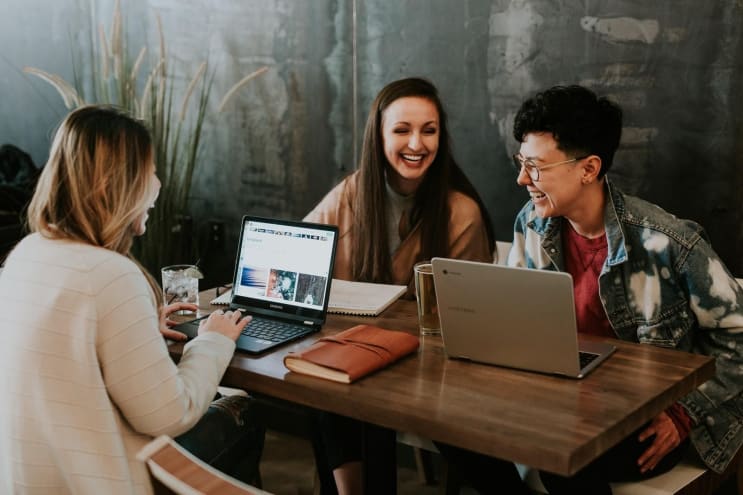 Brooke Cagle / Unsplash
Why Students Choose VGC
Teachers
VGC's strict hiring policy ensures that our teachers are not only highly qualified but also committed to helping you accomplish your goals. Our VGC School of English Language is proud of its reputation as one of the most academic language schools in Vancouver. All teachers must have a university degree, a recognized Teaching Certificate and industry-relevant teaching experience.
Results
VGC International College gets results. We have helped thousands of international students to reach their goals. Whether it is a test score, entrance into a Canadian university, or just to improve your English, VGC will help you get there.
Cultural Diversity
At VGC International College we are very proud of our cultural diversity. VGC recruits students from over 70 countries to study in Canada. Your class will be filled with students from diverse backgrounds and cultures, helping you to grow an international network and become a global citizen.
Curriculum
VGC's School of English Language offers a unique program called Global English (a hybrid of general English and academic skills). You will get the everyday usefulness of general English while developing the specialized skills needed for fluent and accurate business communication or English for academic purposes.
Personal Attention
At VGC, we understand each student has different needs and different goals. VGC's teachers and staff strive to get to know each of our students as individuals. Teachers are aware of your progression and adapt their approach to best guide you through your learning experience.
A True Canadian Experience
Learning English and setting the foundation for your professional career should be an exciting experience that continuously challenges and stimulates you, but most of all it should be fun! At VGC we are proud to have our own event management team that is dedicated to offering you fun activities and tours to make sure you have a unique Canadian experience.
Ethics Guide and Statement of Purpose
VGC International College's mission is to supply the best learning environment with the highest of academic standards, to support student learning with excellent customer service, and to always do business with integrity and honesty.
At VGC we recognize the importance of quality education as a means to advance in life. We do not believe that education should be for the few but a means for the many to improve themselves and change their situation.
As an organization that works globally, we are committed to giving the best services with quality, integrity, and honesty. As an international business, we recognize that we have a responsibility to our students and the countries from which they come. We recognize that people are born into situations but do not have to accept them. We believe people can only be empowered and change their living situation through education.
Locations
Vancouver
Address
411 West Hastings Street
Vancouver
,
British Columbia
,
Canada
Vancouver
Address
535 Granville Street
Vancouver
,
British Columbia
,
Canada