MDCI - Management Development Centre
Unprecedented Times Demand New Thinking.
MDCI and CMC have Re-written the Playbook.
For more than thirty years, Management Development Centre International (MDCI) has been redefining the way executive education is delivered in the Middle East and Africa. Now, our focus on enabling transformational leaders has resulted in a new pathway to achieving a UK-accredited MBA.
Guided by CMC's CEO, Dr. Lester Massingham, we bring The Next Generation MBA to the Gulf's next-generation leaders. Start to finish in just 12 months, with a financial investment of just USD 12,000.
We all have a history. Here's a brief look at ours.
More than 5,000 alumni.
Working in association with leading UK faculty, colleges, and universities.
Received the Queen's Award for Export in Education.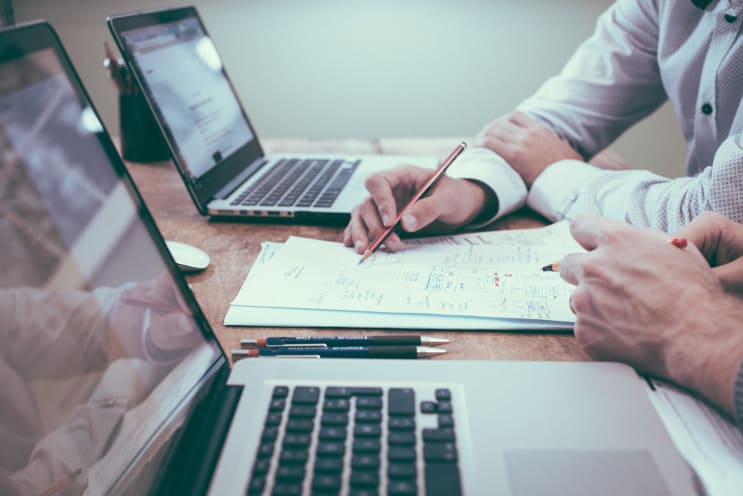 History
Early 1990s
MDCI chooses Bahrain as its regional hub to serve the leadership education of Arabia's career professionals and leaders across all sectors.
1993
MDCI launches the first distance-learning MBA programme in the region with UK's Hull University, from bases in Dubai and Bahrain.
1995
MDCI approved as the first MBA provider for Saudi Aramco and delivers the first on-location MBA in the Sultanate of Oman with the UK's Lincoln University.
1997
MDCI is awarded The Queen's Award for Export in Education.
1998
MDCI starts the region's first Doctorate in Business Administration on location in the GCC with the Universities of Hull and Lincoln.
2000
MDCI delivers first Masters Degree in Security Studies in the GCC with the UK's University of Reading.
Early 2000s
MDCI launches the Advanced Management Development Programme in Bahrain in conjunction with the Ministry of Labour and Social Affairs. Meanwhile, in consultation with the British Military Attaché delivered the Hull MBA programme to the Sultan of Oman's Armed forces as part of Al Yamamah Offset Programme.
2006
MDCI appointed the regional agents for the University of South Africa.
2015
MDCI delivers Doctorate in Business Administration (DBA) on location in Bahrain and Oman with Liverpool John Moores University.
2020
The Next Generation MBA goes live, online, launched during the global CoVid-19 lock-down.
Unleashing Leadership Prowess, more than 5,000 times since 1993
Alumni
In Bahrain since 1993, MDCI has marketed, supported, and administered the on-location delivery of management development, under- and post-graduate programmes from acclaimed academic institutions including the UK's leading universities such as Hull, Reading and Lincoln to more than 5,000 career professionals.
New Gen
Multi-faceted thinking inspired the design and timing of The Next Generation MBA. For starters, 2020 is an unprecedented year demanding new learning. CMC's Certificate in Transformational Leadership with the degree from York St John steps in to answer this on many levels. And, we have a notion that our Alumni will be ready to suggest this to their 'next-gen' family members, friends and team.
Leaders
Just four years into delivering management development, under- and post-graduate programmes, MDCI received the Queen's Award for Export in Education in 1997 acknowledging the British firm's leading role in the Middle East and Africa. Fast-forward more than two decades and MDCI's programmes have been attended by leaders at multiple levels across multiple sectors, including Ministerial, C-Suite, as well as entrepreneurs attracting mega acquisitions, mergers and listings.
At last, an MBA that is Achievable, Accredited, Accessible, and Affordable.
Why spend at least twice as much time and money on earning an MBA when you can achieve a UK university-accredited qualification in 12 months for under USD 12,000?
The quantum leap-changes experienced these past months encouraged our team to find a new solution to the MBA. We have landed the perfect programme for Arabia's courageous career professionals seeking new leadership skills at this unprecedented juncture.
The result is The Next Generation MBA.
Your study is completed in a year, does not require an undergraduate degree, and is taught by British faculty in the Gulf and/or live online, further cutting costs.
Why Choose MDCI?
We don't believe in barriers to success.
This is the Most Accessible MBA in the Region.
No Degree Needed.
Your seasoned business experience could get you on-board.
Take the first six months to earn a professional certificate in Transformational Leadership.
Cut down costs and travel, attend in the Gulf and/or access the classroom, live online.
Weekend delivery that fits around your work and family.
Our Love for Arabia
For more than thirty years, MDCI has been helping students in the Middle East and Africa to reach true potential and achieve career ambitions. A recipient of the Queen's Award for Export in Education, MDCI's alumni tops 5,000 alumni – across leading organisations such as Batelco, Saudi Aramco, Al Marai, Gulf Air, Qatar Petroleum, RasGas, PDO and Omantel.
Locations
Manama
Address
MDCI - Management Development Centre
Manama
,
Capital Governorate
,
Bahrain