Connecting Ideas, Shaping the Future
Zhejiang University International Business School (ZIBS) was founded on the ZJU International Campus at Haining in November 2018 to facilitate academic and corporate exchange between the West and the East.
Our newly founded business school has accelerated ZJU global initiatives and is set to become a leading global business school in the era of the new economy. ZIBS is headquartered in the Yangtze River Delta, a hub of innovation and one of the world's most dynamic regions. Our vision is to become a leading global ecosystem with business education as one of its core pillars, with a particular focus on new technologies, new economy, and new finance. We believe that by successfully fulfilling our responsibilities as global educators, new generations of business leaders and entrepreneurs will, in turn, fulfill their social responsibilities and contribute to the wellbeing of business and society as a whole.
By cooperating with the Academy of Internet Finance and the Institute of China Studies, ZIBS currently offers an International Master of Business Administration (iMBA) program with two formats: part-time and full-time, and the Master of China Studies, designed specifically for international students. Our Executive Education Center provides programs across a wide range of topics, both for open enrollment and customized corporate needs in China and outside of China.
In September 2020 ZIBS has launched three new degree programs in order to meet the needs of learners and corporate recruiters. International Master of Finance (iMF), International Master of Communication and Business (iMCB), and Bachelor of Global Communication and Management (GCM). Each of these programs is open to both Chinese and international students.
With a legacy of academic excellence, innovation, and entrepreneurship from China, ZIBS embraces and embodies the future. The business school prepares responsible and aspiring leaders, and the ecosystem it serves, to face the challenges of an increasingly complex global business environment. By connecting people and ideas, ZIBS shapes the future of business in the new global economic era.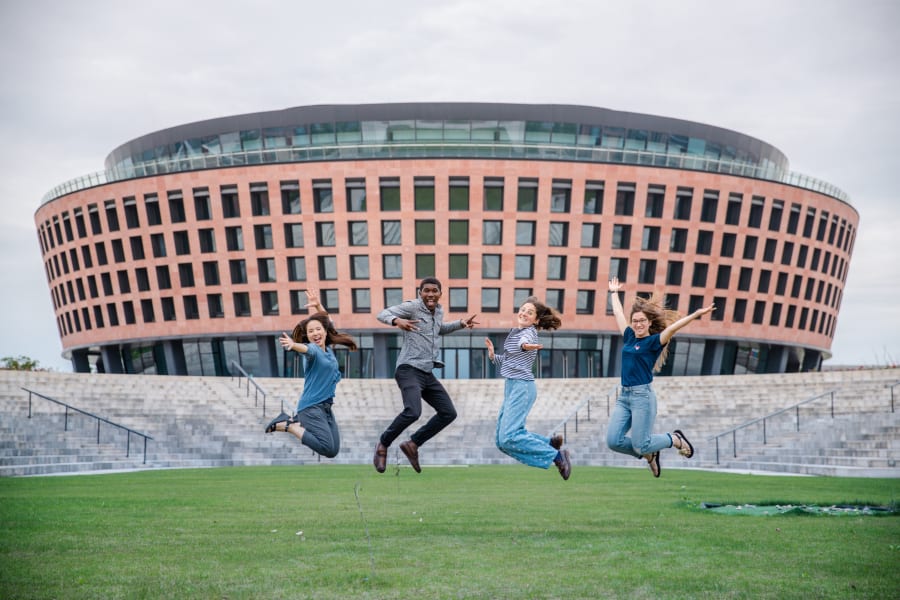 Our Campus
Zhejiang University International Campus is located north of Juanhu Park in Haining, covering 200 acres. It is an extraordinary international community full of creativity, energy, and entrepreneurial spirit. Students not only enjoy international standard liberal arts and professional education but also have the opportunity to work with partners around the world, in a rich and colorful living environment.
Food Services
There are three canteens in our campus: Large Canteen, Halal restaurant, and our Fusion Café. The canteen offers a large mix of western and Chinese style food served daily. The Halal restaurant offers a variety of halal food and has late opening hours. Students, faculty, and staff come together to enjoy the culinary offering of both East and West.
Accommodation
All students on campus live in one of our four residential colleges. Units are equipped with a private, single room which has storage, a desk, and a bed, with shared bathroom and kitchen facilities. Residential colleges also provide ample study and communal areas for their residents.
Library
Students in ZIBS have access to a wide range of library resources, from books and journals to electronic databases and articles. Next to the Bell Tower, the library is one of the landmarks of the International Campus. Standing by the northeast side of the central lake, it is an elegant three-floor octagonal building occupying 9606 square meters, with six hundred seats and thousands of books.
Gymnasium
The gym offers a variety of quality equipment and is open from 9 am to 9 pm each day. The Olympic-sized swimming pool is open from May to September each year. There are a large number of sporting facilities on campus, including badminton, tennis, squash, basketball, football, and more. Facilities are open for personal use at any time.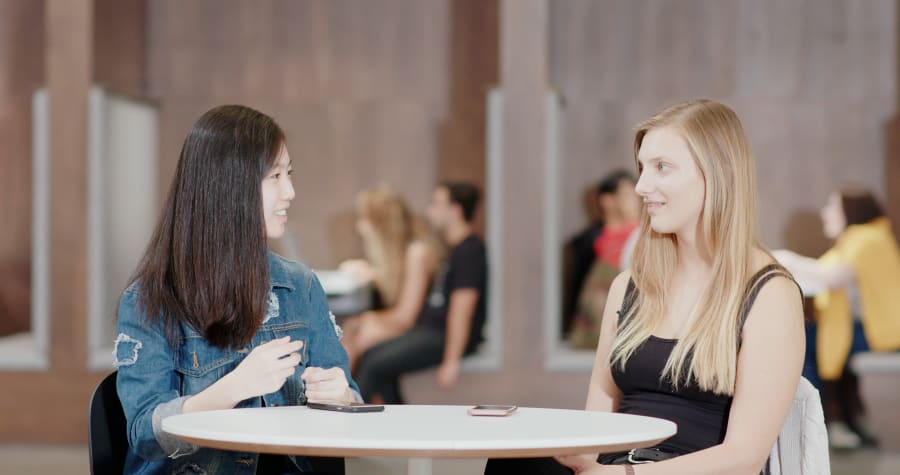 Life in Haining
The International Campus is situated in Haining, within Zhejiang Province, and under the jurisdiction of Jiaxing. It is only 35 minutes by highspeed train from bustling Shanghai, and 20 minutes from the beautiful Hangzhou. The city has a population of more than 800,000 inhabitants and is known mainly for its leather industry, science park, colorful lanterns, and spectacular boreal tide in Qiantang River.
Haining was voted in the top 10 of the Forbes survey of mainland China top county-level cities and was ranked 18th in the China top 100 cities list. It is a rapidly growing city, with new stores and hotels being built every day. New, high-end stores like Prada and Gucci are making their way into the city, with its growing international community. The Hangzhou subway is being extended to Haining, with a stop adjacent to the International Campus, making access to Hangzhou and the main ZJU campus even more accessible.
Alongside the beautiful old town, Haining also has a range of tourist spots including large shopping malls, the leather markets, cinemas, museums, gorgeous parks, and a variety of bars and nightclubs.