MBA in
Master of Business Administration (MBA)
York St John University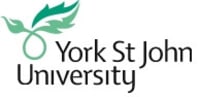 Scholarships
Explore scholarship opportunities to help fund your studies
Introduction
Take your skills in business to the next level with an internationally recognised and highly regarded award.
This course is for managers who want to elevate their career or those who aspire to leadership roles in the future. The York Business School MBA develops your critical understanding of the issues relating to business and management and enhances your ability to maximise individual and organisational potential.
Key Facts
Location – York campus
Duration – 1 year full-time, 2 years part-time
Start date – September 2020
School – York Business School
Course Overview
The Masters of Business Administration at York Business School allows you to develop an integrated and critically aware understanding of management in the context of contemporary business issues.
A distinctive element of the MBA programme is the opportunity to gain professional accreditation from the Chartered Management Institute (CMI) alongside the academic award.
This programme:
Enables you to develop a sound understanding of the skills necessary to undertake roles in various organisations.
Supports the development of international marketing skills.
Uses assessment methods which mirror organisation-based activities.
Provides a supportive platform for critical reflection, through the application of academic theories to real work situations.
Involves participation in active and supportive forums drawing on practical expertise.
Will give you excellent personal and academic support, including an academic tutor to support you throughout the programme.
Course Structure
Level 1
Modules
Dynamic Perspectives on Sustainable Business, Credits: 20, Compulsory module, Semester 1

This module aims to cover a range of contemporary business issues and concerns. It also reviews the relationship between business and society. You will come to appreciate how the concept of sustainability promotes a holistic process of change and how businesses can act more responsibly towards the community, society and the global environment. You will learn how to apply the concepts taught to business management activities to enhance competitive advantage. Emphasis is also given to the ongoing debates amongst practitioners and academics, noting that 'sustainable business' is evolving, not static.

Leading Innovation and Cultural Change, Credits: 20, Compulsory module, Semester 1

Innovation and change are significant issues for organisations. In the private sector, innovation is a key factor in competitive success. In the public and not-for-profit sectors, innovation can reconfigure services and processes to meet client needs more effectively. In organisations of all kinds, managers and professionals need to be able to lead and manage change. You will critically evaluate theories concerning the processes of innovation and change within organisations.

Business Development and Value Creation, Credits: 20, Compulsory module, Semester 1

This module explores the application of management processes for developing and defining a new business concept. This includes market analysis, competitor performance analysis and the role of due diligence. You will critically examine the process for making strategic choices and explore and analyse different approaches and techniques used in strategic business and service planning. You will also develop an understanding of the purpose and procedures involved in the planning process and learn to plan and execute a business plan.

Global Business Strategy, Credits: 20, Compulsory module, Semester 2

This module introduces you to key international business theories and concepts. It considers the strategic role played by transnational firms (TNCs) as the primary movers and shapers of the global economic system. You will gain an appreciation of the principal institutional and organisational macrostructures of the global economy, the role of the state, international organisations and regional trading blocs in shaping international business. You will also consider the impact of the diverse national business systems on firm strategy.

Accounting and Finance for Decision Making, Credits: 20, Compulsory module, Semester 2

On this module, you will develop an understanding of the theory and practice relating to the key aspects of financial and management accounting. You will explore the principles of financial accounting and the interpretation of accounts. This will involve an introduction to management accounting including the principles of cost accounting and short/long term decision making.

Marketing and Data Analytics, Credits: 20, Compulsory module, Semester 2

On this module, you will build your cognitive skills and computational thinking. You will also consider the relevance of these skills to business concepts, critical evaluation and professional considerations. You will develop a deep understanding of the impact and meaning of data. It is also an opportunity to examine data analytics technique in term of problem-solving, predicting and decision-making in a business context.

Capstone Project, Credits: 60, Compulsory module, Semester 3

The Capstone Project is your opportunity to select, define, research, analyse, develop solutions and reach evidence-based conclusions to an issue relevant to your study through an independent research project. You can select a wholly academic option or an applied business consultancy option.
Teaching and Assessment
Modules are delivered using a range of teaching, learning and assessment strategies including lectures, seminars, tutorials, workshops and global café style learning activities. Each module has a Virtual Learning Environment (VLE) where you and other students will get involved with online debate and collaborative approaches to learning.
A range of assessment tools is used including presentations, critical essays, portfolios, reflective journals and case study work. Each module tutor will provide opportunities for formative assessment feedback to inform your work prior to submission. You will receive detailed feedback on assessment to help you develop and continuously improve your performance. Advice will be provided in relation to development, further areas for research and guidance on how to enhance your subject knowledge.
Some participants may not have been engaged in formal education for some time and may never have studied business at Postgraduate level. Support with study skills, conventions of academic analysis and writing will be available.
At York Business School we have a unique range of support mechanisms in place to help to foster and support learning, these include:
A dedicated academic writing tutor that you can meet with one-to-one to develop your critical and academic writing skills.
A director of student engagement who monitors learning and development and offers pastoral care and support.
Small class sizes - seminars are capped at no more than 25 students.
Entry Requirements
Minimum Entry Requirements
2:2: Undergraduate degree from a UK or NARIC listed institution
Experience: Current or recent work experience in a related discipline
Qualifications
Entry onto this Master's Degree requires a minimum of a 2:2 Undergraduate honours degree in a related discipline from a UK or NARIC listed institution.
If your honours degree is not in a related discipline but you can demonstrate extensive professional experience in the subject, your application will be considered.
If you're an international student, you'll need to demonstrate experience, or qualifications equivalent to those above.
If your first language is not English you must show evidence of English Language competence at IELTS level 6.0 or equivalent (with no skill below 5.5).
Experience
Entry onto this Master's Degree will require you to demonstrate current or recent work experience. This will enable you to fully engage with the course.
APEL Policy
If you can't meet these minimum requirements it may be possible to take into account evidence of Accreditation of Prior Experiential Learning (APEL) as an alternative method of meeting the programme's entry requirements. In such a case, appropriate references and records of employment might be presented to support the applicant's case for admission.
Fees and Funding
UK & EU 2020 - 21
The tuition fee for 2020 entry to this postgraduate course is £12,500 for full-time UK/EU, Jersey, Guernsey and Isle of Man students.
For UK/EU, Jersey, Guernsey and Isle of Man students studying part-time, the tuition fee for 2020 entry to this postgraduate course is £6,250 per year.
Postgraduate loans are available to help you pay for your master's course. Find out more about postgraduate funding opportunities.
International (non-EU) 2020 - 21
The tuition fee for 2020 entry to this postgraduate course is £15,000 for international students.
Due to immigration laws, international students on a Tier 4 visa must be studying full-time. For more information about visa requirements and short-term study visas, please visit the International Visa and Immigration pages.
Alumni Scholarships
If you are continuing to postgraduate study directly after studying at the undergraduate level with us, we offer a reduction in fees depending on the classification of degree you achieve.
If you are graduating from an undergraduate degree at York St John University this year you could be entitled to:
A 50% reduction in course fees if you achieve a 1st
A 35% reduction if you achieve a 2:1
A 20% reduction if you achieve a 2:2
These reductions apply to all York and London-based taught MA, MBA, MSc and MRes courses, except for Physiotherapy (Pre-registration) MSc, Occupational Therapy (Pre-registration) MSc and all PCGE courses.
All York St John University alumni are eligible for a 10% reduction on their postgraduate course fees regardless of when you graduated. The 10% alumni discount will not be added on top of these reductions.
Course-Related Costs
Whilst studying for your degree, there may be additional costs related to your course. This may include purchasing personal equipment and stationery, books and optional field trips.
Career Outcomes
Our staff and students are ambitious. We work together to develop learners as creative-thinking global citizens equipped to secure highly-skilled employment. We're proud to be in the top 25 universities in the country for employment. (DLHE 2017)
At York Business School the number of graduates in employment or further study six months after graduating in 2017 was 94.8% and this has increased every year for the past two years. Graduates in professional or managerial jobs or further study were 67.5% and this has also increased.
Innovative, specialist modules such as Data Analytics and the Blockchain will give you the industry-ready, transferable skills needed for a competitive edge in the marketplace.
The programme will enable you to improve your ability to work in diverse groups and teams and enhance your project management and decision-making capabilities, which is crucial when leading in business.
You might consider starting your own business. The leadership and negotiation skills you develop during your MSc, as well as your contacts and knowledge, will put you in a great position to take this leap. Our dedicated start-up programme Grad2Director is available alongside this programme. This lets you work with our specialist team and apply for funding opportunities to start your own company. The Grad2Freelancer programme is also available for those who wish to work on a freelance or consultancy basis.
The course could also lead you to undertake further Postgraduate study through an MPhil or PhD.