MBA in
MBA in International Hotel Management
Vatel Nimes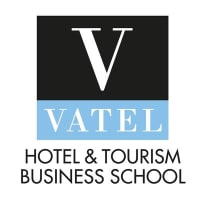 Introduction
Close to the professional fields they will soon be working in, Vatel MBA in International Hotel Management students:

meet people working in the field who do presentations of their jobs, right at school

solve real issues, submitted by partner hotels

participate in the Vatel International Business Game, a serious management simulation game

can choose one of the 10 MBA Specializations in Vatel schools

finish their studies by a highly strategic internship, which often turns into their first job
Our teaching concept has its roots in the realities of the profession
Training operational managers and senior executives in the international hospitality industry, who are able to work in a competitive and cosmopolitan environment is of course based on business studies: marketing, human resources, administration, and finance. But that's not all!
At Vatel we believe that a complete education requires a reality check on the professional field. This teaching principle of one of the reasons why a Vatel degree is so highly valued on the job market. In practical terms, this means that there is:
Hands-on training in the application infra-structures, fully integrated into the Vatel schools. These application hotels or restaurants, catering to real customers, are concrete and operational training venues.
First-hand managerial experience i.e. senior students manage the junior students.
Professionals recognized in their field participate in teaching.
Progressive building of a career path for each student.
Initiation to management always includes theory and professional experience