MBA in
Master of Business Administration (MBA)
University of New York in Prague (UNYP)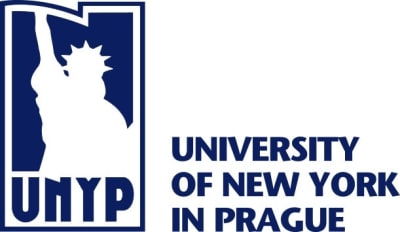 Key Information
---
Campus location
Prague, Czech Republic
Tuition fees
CZK 390,000 / per semester
Application deadline
Request info
Earliest start date
Sep 2023
Introduction
Learn from top business leaders studying our MBA
The UNYP MBA is an IACBE-accredited program, offering the prestige of an American accreditation, the challenges, and rigor of a top business program, and the opportunity for current and future leaders to hone their management skills. The program has been designed for ambitious people who wish to quickly move up through the ranks of their corporation by attaining the necessary theoretical and practical knowledge to be the best possible executive managers. We also help business people who wish to change industries by filling the gaps in their knowledge and giving them the tools they need to excel in their new field. Finally, professionals wishing to start their businesses and pull ahead of their competition are taught how to research and create business plans, find capital, and launch their new companies.
Professors teaching in the UNYP MBA programs serve as one of the key strengths of the programs, being both academically qualified and experienced industry leaders and experts. Learn from senior executive managers of companies like Coca-Cola, British Telecom, Volkswagen, Bell Labs, 3M, and many more. Gain from the practical experience of these tested business leaders in an open and free environment. Learn from top academics at Universities like Harvard and LaSalle, flown in, especially for your classes. UNYP Professors are leaders from all types of businesses, here to share their knowledge with you excitingly and practically. We use current studies of actual companies, real research, and a variety of activities designed to help you develop at an accelerated pace. For example, why would you study financial accounting in a theoretical sense from someone who has never actually run a global company? When studying MBA At UNYP, Claude Varley, the ex-president of Coca-Cola Bottling, France, will teach you financial accounting. We will provide you with the skills you need to be able to conclude an MBA course at UNYP, and immediately apply what you have learned to your business. In 2022, we have implemented an innovative G.R.O.W. to FLOW concept into our curriculum, which will help you immediately implement knowledge from the classroom to the real world during your studies.
You will gain three main assets from this program:
Practical and strategic business knowledge
Leadership abilities
Networking
Alumni research has shown that most UNYP MBA graduates are promoted within eight months of attaining their degree. They earn 46% higher salaries than their non-MBA counterparts within three years of graduation and they report a better life quality due to working smarter – not longer. Our students have access to our MBA alumni network, the largest and most successful group of MBA graduates in the Czech Republic. This allows our students to build strong personal and professional networks that will help them attain their life goals with the help of like-minded individuals and companies.
The UNYP MBA is an 18-month lifelong education program of weekend study (two weekends per month, with light refreshments served) leading to an IACBE-accredited Master of Business Administration (MBA) degree from the University of New York in Prague. You will take a core set of eleven courses providing you with a solid international business foundation and three additional courses in your chosen concentration.
Before the start of the MBA program, UNYP provides a free pre-MBA workshop on the principles of finance, accounting, marketing, and management to ensure that you begin your MBA studies well-prepared and on an equitable level with your classmates.
The UNYP MBA Programs are accredited by the International Accreditation Council for Business Education (IACBE) and the Czech Association of MBAs (CAMBAS). The IACBE is an American professional accrediting body and the leader in outcomes-based programmatic accreditation in business education. The IACBE program provides continuous quality assurance for UNYP&rsquo's business programs.
UNYP is accredited by the British Accreditation Council (BAC) and UNYP is also a member of CEEMAN, which we follow to observe best practices in teaching business education in other regions of the world. UNYP has been accredited by the European Mentoring and Coaching Council (EMCC) which is one of the most prominent global institutions providing institutional and individual accreditations for coaching and mentoring practice. Read more about our MBA Coaching and Mentoring Course. Recently UNYP also became a member of EFMD and EFMD Global Network, joining one of the greatest and biggest networks of universities across the globe that meet high-quality standards and are distinguished for their academic provision and dedication to their students, faculty, and staff.
After completing all courses, students undertake the role of an internal or external consultant and investigate a business problem to arrive at a feasible solution to the problem identified. In other words, each student must take a practical and methodical approach to problem-solving, and demonstrate their learnings from throughout the program.
Students will choose a mentor from among their professors to help guide them through the five-month process. They will then discuss ideas for the project and come to an agreement based upon one of the following: identify a system that is not functioning or needs a redesign; identify a problem area that needs a solution; or create a new business. The idea is that a student can combine work and study by identifying an area in their job that either does not work well or needs a new solution. The student then conducts primary and secondary research on the problem; analyses their findings and then translates those into a feasible solution to the problem. The student becomes a business consultant for the company.
The students will turn in sections of their work to their mentors each month for critical feedback to help them streamline their work and stay on target. At the end of five months, the students bind their work and submit it to the mentors for grading.
Curriculum
Managing People and Organizations
Financial Management Accounting
Financial Management
Developing leadership Skills
Coaching and Mentoring
Sustainability Leadership
Operations Management in The Digital Age
Marketing Management
Strategic Management
Entrepreneurial Management
Strategic Consultancy Practicum
Consultancy Project
Career Opportunities
Advancement to C-suite level positions
Career advancement to middle or upper management positions
Senior Business Consultant
Financial Auditor
Project Manager
Start-up Entrepreneur