MBA in
Master of Business Administration
University of Memphis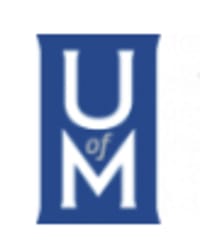 Introduction
About Business Administration
We offer a wide selection of degree programs tailored to the needs of students and professionals who are pursuing a wide range of careers. The Fogelman College holds both business and accounting accreditation from AACSB International, an honor earned by less than 5% of business schools worldwide, and is the only AACSB school in the Memphis metropolitan area. The College has maintained continuous accreditation since 1970. Regardless of which of our degree programs you choose, a decision to come to the Fogelman College at the University of Memphis for higher education will enable you to develop an in-depth understanding of today's challenging and ever-changing business environment.
Curriculum
What is the curriculum?

Online Master of Business Administration
The Online MBA Program is designed for ambitious professionals whose demanding schedule and/or geographic location makes it difficult to attend classes in-person at the University of Memphis. This 33 credit-hour program (without concentration) has no prerequisite courses required for the core curriculum. Students will learn from synchronous and asynchronous instruction with globally-renowned faculty 24/7.

Master of Business Administration
The Master of Business Administration at the University of Memphis is designed for those students who are interested in managerial careers – for those with leadership aspirations and abilities. Students will gain managerial-level knowledge and skills in economics, financial reporting and analysis, operations, strategic use of science and technology, and creating customer and societal value in the global arena. A focus on creativity and innovation, leadership, and team-building, ethics and law will prepare students for their professional career.

International MBA
You've got the smarts and the drive. Now all you need is one more thing to launch your career. An MBA with an international focus (IMBA) from the Fogelman College of Business will get you noticed by all the top global corporations. And after they take notice, you'll be doing what you love in a challenging international business environment. IMBA students will be coached in Business Competency, Cultural IQ, and a Global Mindset. You will gain these competencies through in-class instruction, study abroad/internship abroad experience and the diverse cohort of students you will attend the program with. Such experiences are unique to a limited number of graduate programs across the nation.

Business Information and Technology (BIT)
The Business Information and Technology (BIT) Department offers majors or concentrations for degrees including the Master of Science (MS), and the Doctorate (Ph.D.). The Department also offers several four-course Graduate Certificate Programs – Data Analytics for Technology, Data Analytics for Management, Information Assurance (Cybersecurity), Project Management, and Software Testing. Fogelman BIT is a nationally and internationally recognized program. Our dedicated BIT faculty members prepare graduates for local and global positions in the fields of information technology management, data analytics, and cybersecurity.
Research Assistantships and tuition waivers are available to graduate students on a competitive basis and are renewable annually.
Career Opportunities
What are the job opportunities in Business Administration?
After receiving a Business Administration Degree/Diploma, students may explore a number of career options including: owning and operating their own business, managing a business, working with commercial or industrial firms, or with service companies and government agencies. Today's companies are looking for employees with excellent communication and interpersonal skills. Critical-thinking skills, good decision-making capabilities, and strong leadership skills are also required. The starting salaries for professionals can range widely, depending on the institution and specialization of the individual. The Fogelman College of Business & Economics is dedicated to providing students with professional experience through the Fogelman Internship Network (FIN).
English Language Requirements
Certify your English proficiency with the Duolingo English Test! The DET is a convenient, fast, and affordable online English test accepted by over 4,000 universities (like this one) around the world.