MBA in
Master in Business Administration (MBA)
University of Bucharest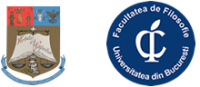 Introduction
Overview
This programme is organized (since 2008) by the UNESCO Chair in Interculturality, Good Governance and Sustainable Development (Faculty of Philosophy) in partnership with the Universities of Fribourg, Geneva, Regensburg and with Burgundy School of Business.
It provides students with a unique opportunity to meet top academics and specialists from international universities, successful managers, and entrepreneurs. Students interested in developing a career in business and management benefit by the excellent know-how of practitioners experienced in managing complex organizations.
Graduates have a strong competitive advantage in the labour market, as the MBA helps them acquire/improve managerial skills and prepares them to successfully innovate in business.
From the academic HR point of view, the program has known a real progress by the contribution of several international scholars and practitioners in the field of business administration. Courses are usefully complemented by case studies, as the programme has a strong orientation towards both an academically rigorous and practically relevant learning experience for the students.
Curriculum
Curriculum
-Strategic Management: The Environment
-Business Communication
-Finance and Accounting for Managers
-Theory and Practice of Business Administration
-Strategic Management: Capabilities
-Research Methods for Managers
-Ethics and Academic Integrity
-Corporate Finance
-Competitive Strategies and Business Performance
-Leadership and Organizational Culture
-Critical Thinking and Elements of Philosophy of Economics
-Organizational Behavior
-Innovation and Knowledge Management
-International Economic Environment: Business Statistics
-Entrepreneurship and Internationalization
-International Management : Logistics and Lean Management
-Management of Human Resources in Multinational Companies
-Quality Management in Business
-Corporate Social Responsibility and Ethics
-International Marketing
-Internship: Research Activity – Elaboration of the Master Thesis
Career Opportunities
Career OpportunitieS
Management, Management Consulting
Business Administration, Business Analysis, Strategic Planning
Start-up Entrepreneurship, Business Development