MBA in
Master of Business Administration (MBA) in Global Leadership
Universities of Canada in Egypt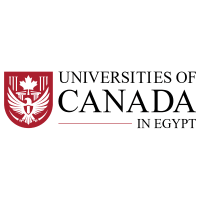 Scholarships
Explore scholarship opportunities to help fund your studies
Introduction
Brought to Egypt by the Universities of Canada, the mission of the UPEI MBA in Global Leadership is to develop ethically and socially responsible global managers and business leaders, through the delivery of an integrated practical, and academically-rigorous curriculum.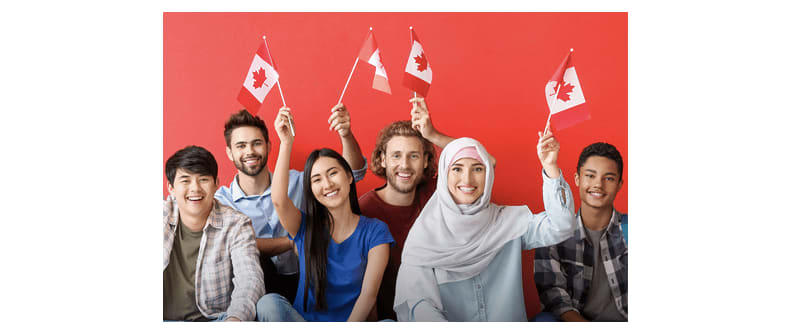 The program is designed to enhance student's skill sets and decision-making abilities needed in today's dynamic international business environment.
Graduates of our program become open-minded, effective leaders, able to identify, analyze, and propose feasible and innovative solutions to business problems across a wide range of functional areas in industries and goverments in a global envirnoment. Our ultimate goal is to provide students with the strategic, creative, and future-oriented mindset necessary for success anywhere in the world.
BECOME A LEADER
WITH A STRATEGIC AND GLOBAL MINDSET
PROGRAM DESIGN
The MBA in Global Leadership is an intensive cohort-model MBA program delivered over 16 months. Recent graduates and seasoned professionals alike can advance their careers through this program.
The cohort model enables students to progress through the applied program together as a community of learners, providing strong support for students to achieve their personal and academic goals.
Students complete 14 courses as well as an "MBA Skills Orientation Module" at the beginning of the program.
Faculty come directly from UPEI to teach on our Cairo Campus.
Classes are scheduled on weekends to accommodate working professionals.
Workshop-style classes allow for less lecturing and more experiential learning within the classroom.
State-of-the-art facilities provides smart learning tools and allow distance learning opportunities with the UPEI library resources and faculty on ground in Canada.
APPLICATION REQUIREMENTS

Applicants must submit the following materials to be considered:
Application Fee of 100 CAD
Online application form
All official university transcripts
Two recommendation letters (Professional or academic, and less than 6 months old)
Personal statement (Maximum 400 words)
Detailed current resume
An English Language Proficiency Test (May be waived for applicants who graduated with degrees taught in English)
A competitive GMAT / GRE score (The equivalent of a GMAT score of 570 or greater. This may be waived for students with an exceptional academic record)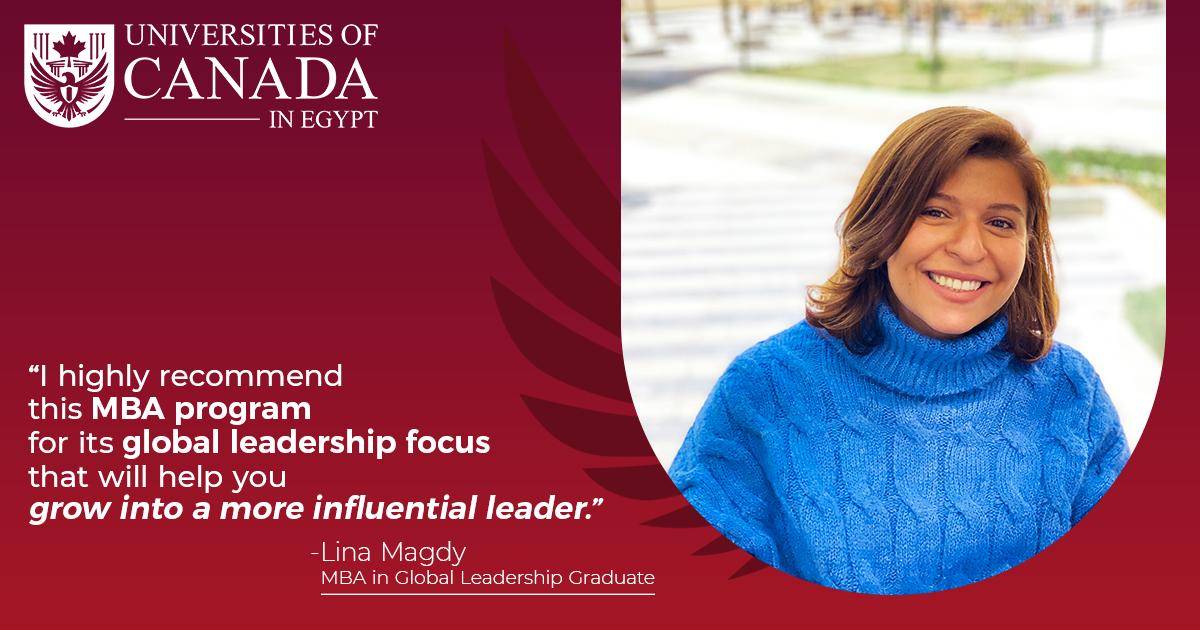 Duration: Cohort model delivered over 16 months
Awarding University: University of Prince Edward Island (UPEI)
Majors: Global Leadership
Please click here to download our MBA Flyer.
Link to website for additional information: https://www.uofcanada.edu.eg/faculties/master-of-business-administration/
For more information and guidance through the application process, contact us at [email protected]