EMBA in
Executive MBA
Université Côte d'Azur (UCA)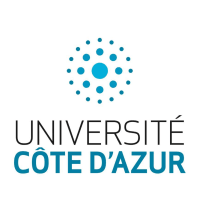 Introduction
You have professional experience and want to step up to higher management positions? This degree will take you there.
The Executive MBA was created to give you the ability to take your career to the next level. You will gain more than just expertise in business administration, you will acquire lifelong tools to achieve your ambitions.
The program features interactive lectures delivered by renowned professors and practitioners from around the world, creating an effective learning environment.
The part-time format, with approximately two-day seminars held over Fridays and Saturdays twice per month enables you to attend classes while maintaining your professional commitments.
You will also prepare a research project related to your professional activities, under the guidance of an academic supervisor, and defend it at the end of the program.
Thanks to events organised by IAE Nice, you will develop your professional and international network all throughout the year. The Executive MBA covers 20 seminars; you can follow courses on new management perspectives, participate in a business game and prepare a research project in line with your professional activity.
Upon completion of the program you will gain the managerial skills required to hold international managerial positions.
Overview
One-year program entirely taught in English by international professors and practitioners
Part-time format compatible with a professional activity: approximately two seminars per month (two-day seminars on Fridays and Saturdays)
Interactive learning with renowned lecturers
Research project on a business topic in line with your professional activity
Professional and international network development
Study-abroad period (optional)
1.46% selection rate
95% success rate- not final result
Curriculum
*Approximately two seminars per month (two-day seminars on Fridays and Saturdays), from October to June.
The research project is conducted throughout the year, under the supervision of a member of the MBA Faculty.
20 courses (400 hours)
Courses for the EMBA (general track and SDS option)
Business Communication
Intercultural Negotiation
Economics for Managers
Business Law
International Business
Strategic Management
Leadership
Organisational Behaviour
Human Resource Management
Corporate Social Responsibility
Marketing Management
Digital Marketing
Project Management
Information Technology
Corporate Finance
Management Controlling
New Perspectives in Management 1
New Perspectives in Management 2
Business Game or Business Case
Research Project
Program Outcome
Gain in-depth knowledge in the field of business administration
Enhance your leadership potential
Give you the ability to take your career to the next level
Acquire lifelong tools to achieve your ambitions