MBA in
MBA in Agribusiness
Universidad Austral
Introduction
The MBA in Agribusiness is a part-time executive master's degree for professionals who combine their time between work and study.
It was ranked second in the world and first in Latin America, according to the Best Masters Ranking 2021 published by Eduniversal.
Recipient Profile
Aimed at: Agricultural and Industrial Engineers, Veterinarians, Graduates in Administration and Economics, Public Accountants and graduates of other careers related to the management of companies in the agro-industrial complex.
Age: 25 to 29 years (33%), 30 to 40 years (53%), + 40 years (14%)
Professions: Agribusiness Engineers (46%), Administration Graduates (26%), Accountants (10%), Veterinarians (9%), Others (9%)
Links in the value chain and institutions: Production (33%), Inputs (22%), Marketing (17%), Consulting (12%), Industry (10%), Government (4%), Banks (2%)
Place of origin: Central Region (SF, CBA and ER) (38%), Foreigners (37%), Buenos Aires (18%), NOA (7%)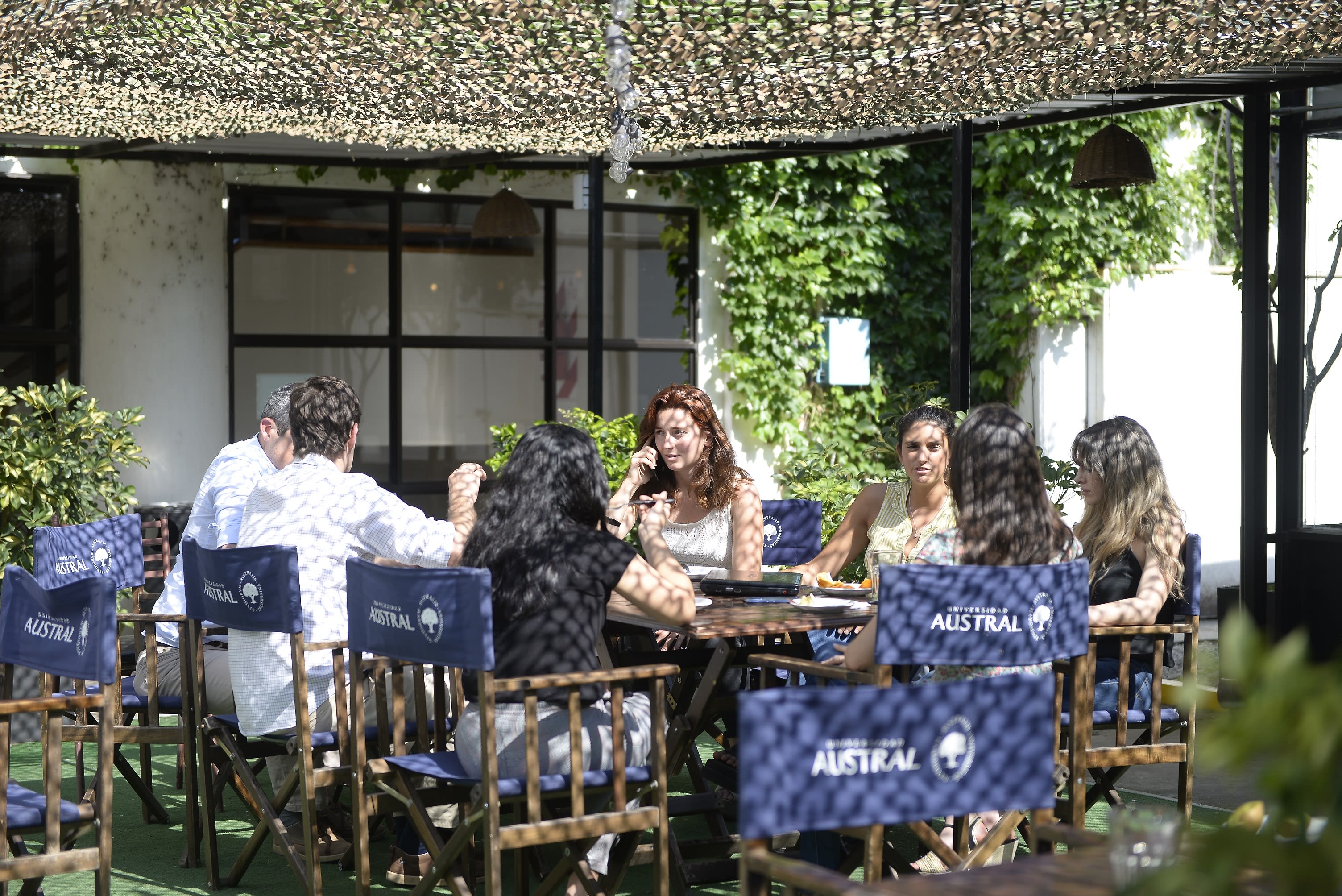 Duration
2 years
Dictation
Thursday and Friday from 9 a.m. to 6.30 p.m. and Saturdays, from 9 a.m. to 1 p.m. every 3 weeks.
Start
2022 under face-to-face modality
Admission process
Requirements
College degree
3 years of work experience minimum
English language reading ability
After presenting the required documentation, we carry out an admission test.
Those interested maintain a personal interview with the Director of the Master.
Curriculum
Core Management
Management accounting
Economics for decision making
Financial Management
Development of people, teams and organizations
Operations and supply chain management
Strategic marketing
Entrepreneurship
Business ethics
Major Agribusiness
Value chains and agro-industrial business models
Trading decisions in commodities and futures and options markets
Strategy of agri-food companies and international business
Innovation, sustainability and bioeconomy
Strategic context management
Management control of agri-food companies
Final work seminar
Electives
AgTech and innovative business models
Family businesses
International agribusiness economics
Risk management in agri-food companies
Formulation and evaluation of agri-food projects
International Academic Residence - Executive Agribusiness Simulator
It is a semi-structured curriculum by contemplating a body of electives. It has a system of credits by subjects that allows international mobility to study in foreign universities.
Reasons to choose us
Case method: Through more than 140 real cases of national and international companies throughout the agro-industrial complex, the participants develop competencies for decision-making
International perspective: In order to acquire a global vision of agribusiness management, MBA students in Agribusiness participate in an international academic residency abroad.
Innovation: The contents of the program are constantly updated because the MBA in Agribusiness faculty actively participates in the construction of the region's scientific and technological innovation ecosystem, leading projects related to the bioeconomy and technology applied to agriculture.
Expertise of the academic faculty: We have a body of professors with extensive experience in the entire agribusiness value chain, who combine their time between teaching, research and professional work.
Networking: Upon graduation from the MBA, you will become part of the community of alumni of the Universidad Austral and will have access to the national and international links maintained by the Agribusiness and Food Center of this university.
Comprehensive vision: The program is designed so that participants acquire a systemic and integrated mental model of the business.
Bicentennial Generation Scholarship
Aimed at Peruvian citizens with high academic performance