MBA in
MBA - Master of Business Administration
University Of South Africa (UNISA)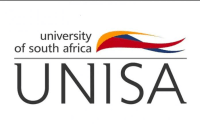 Scholarships
Explore scholarship opportunities to help fund your studies
Introduction
An MBA is regarded by many as the ticket to the C-suite. After all, you would be hard-pressed to find a CEO who doesn't have one. More than anything, an MBA is structured to turn a manager into a holistic leader capable of steering an organization and its people to succeed. The MBA gives you access to continue your studies towards a DBL, providing you meet the DBL admission requirements.
Admission requirements and supporting documents - A Bachelor's Honours Degree or a Postgraduate Diploma, with a minimum 120 credits, OR a 480-credit Bachelor's Degree. Please supply a copy of your transcript, indicating the symbol or percentage obtained for each module and indicating whether the qualification was completed.
Original documentary proof of at least three years' managerial/ professional work experience. This could include a letter from your employer on official letterhead, indicating your period of service. Alternatively, a certificate of service could be provided. Applicants operating their own business should submit a statement from their auditor, accountant, attorney, or partner.
A recent Curriculum Vitae.
Supply a clear copy of the Identity Document or Passport. A copy of the driver's license will NOT be accepted.
Once the application is successful, applicants may be required to write an admissions test as part of the selection process.
The Graduate School of Business Leadership may institute additional selection criteria as deemed necessary.