Global MBA in
MBA in Global Hospitality and Tourism Management
UET University School Of Tourism (Scuola Universitaria Europea per il Turismo)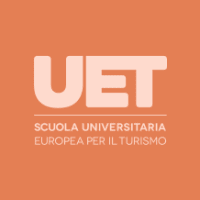 Scholarships
Explore scholarship opportunities to help fund your studies
Introduction
This programme will appeal to you if you are a:
Career climber currently working in the tourism and hospitality industry,
Career switcher wanting to pursue a career in international tourism and hospitality management, or
Graduate wishing to further your study
You will have an educational experience which integrates research, academic theory and real world business practice. The programme will provide you with the skills necessary to meet the demand for management professionals in the international tourism and hospitality industry. On completion of this degree, it is expected that you will be able to pursue careers in numerous areas including: the hospitality and tourism sector, destination management organisations; tertiary sector education in tourism and hospitality, consultancy (research) work in tourism and hospitality, or become entrepreneur.

Programme Structure


Phase I (4 months):
Strategic Management and Marketing for Tourism and Hospitality
Destination Management
International Tourism Policy and Development
E-Tourism and Social Media in Tourism and Hospitality
Advanced Research Methods for Tourism and Hospitality
Organisational Behaviour in International Tourism and Hospitality Organisations
Financial Management for the Hospitality Industry
Hotel Real Estate Investment and Asset Management
Phase II (4 months):
Unpaid internship / field work
Phase III (4 months):

Capstone project



Entry requirements

You are expected to: 1) have a bachelor degree or equivalent preferably in tourism and hospitality or related discipline, and 2) demonstrate a strong command of English.You are expected to be at least 22 years of age.The total duration of the programme will be 12 months.

Medium of instruction: English

Contact Hours: 120 hours
Internship: 3 to 6 months
Similar Courses
MBA in Sustainable Tourism Management

Gland, Switzerland
Switzerland Online, Switzerland

+ 1 more