MBA in
Full-time MBA
University of Edinburgh Business School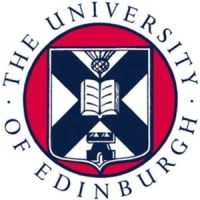 Introduction
Whether you choose the Full-time MBA or the Full-time MBA with Exchange, you will benefit from the Three Pillars and our student-focused experience.
Our programme enhances your career potential by giving you a clear focus on the role of the highly sought strategic leader and helps you to progress with confidence. In order to achieve this our MBA is built on three pillars:
Strategic leadership
Professional development
Personalised approach
Curriculum
Programme Structure (with or without exchange)
Whether you choose to do the MBA or MBA with Exchange, our programme structure is a rigorous tour through organisational fundamentals, along with personal and professional development. All in a compact, 12-month package that gets you back into the workforce quickly and better prepared for the path ahead.
Teaching Model
Our full-time MBA programme follows a Hybrid Teaching Model that provides a blend of face-to-face teaching and online learning. We have developed this model based on past student feedback. The feedback indicated improved student well-being, experience, and a feeling of empowerment. Students were able to take a more proactive and accountable approach to balance their own workload.
In practice, for compulsory courses, this means that you will be in the classroom daily for interactive 2-hour tutorial sessions in groups of up to 30 students. Additional content will be delivered through online live sessions, pre-recorded videos, readings, case studies, and so on, enabling you to plan and manage your learning in your own time.
When moving on to option courses, these electives will see you selecting and tailoring your studies according to your career ambitions. These courses will generally be taught in intensive week-long blocks and will see you in the classroom every day for long periods of time; around 8 hours per day.
As these option courses consist of smaller groups, a more personalised teaching approach will be implemented throughout each course. If studying the MBA with international exchange, then this model may vary depending on the delivery model of the partner institution.
Events such as welcome week activities, team-building sessions, and community-building sessions will also be factored into the programme's in-person teaching structure, which will allow you as a student to discuss opportunities with staff and network among your peers.
Compulsory courses
Between September and July, students study 11 foundation courses in major disciplines including strategic leadership, professional development, finance and economics, strategic marketing, and operations improvement.
Option courses or international exchange
Depending on which MBA variant you choose, you will either undertake electives in Edinburgh, chosen from our diverse catalogue of courses or embark on coursework offered by one of our exchange partners in an international setting.
In both cases, you can tailor your studies towards specific career interests, develop international management skills, and improve your cultural versatility.
International exchange
Please note: We will always put your health and safety first. As a result, we are in regular contact with our exchange partners to determine if an exchange with them is possible during the pandemic.
In the event that you are unable to travel to a partner institution for your studies, you will still be able to complete your MBA by selecting electives from our catalogue here in Edinburgh.
We will update you as early as possible about any expected disruption to your exchange opportunities.
MBA Capstone
Towards the end of the MBA programme, students write a 7,500-word problem-solving assignment. This is a real-life assignment based on an organisation for which students have previously worked or might wish to in the future. The assignment identifies the problem and offers a critique of why the organisation faces the problem, plus a theory-driven solution.
Full-time MBA
A typical year of study might look as follows* — the below information details the structure and courses for this programme in 2022/23.
Induction - September

Introduction to the programme

Activities

Building High-Performance Teams activities
Introduction to Strategic Leadership
MBA Orientation and Study Skills
Quantitative Methods and Tools

Semester 1 - September-December

Context and core business disciplines

Compulsory courses

Accounting
Organising for Effectiveness
Professional Development
Strategic Leadership
Strategic Marketing
Understanding Economies

Semester 2a - January-May

Integration and electives

Compulsory courses

Business Transformation in the Digital Age
Finance
Operations Improvement
Professional Development (cont.)
Strategic Human Resource Management
Strategic Leadership (cont.)

Option courses (choose 2)*

Data and Analytics for Leaders
Global Strategy
New Venture Creation and the Entrepreneurial Process

Semester 2b - May-June

Electives (continued)

Option courses (choose 2)*

Business Strategy for Environmentally-Suitable Futures
Financial Aspects of Mergers and Acquisitions
Marketing Communications and Branding
Negotiations
Supply Chain Management

Summer Term - June-August
Additional information

In addition to the main programme, a series of practitioner speakers and Masterclasses will be organised on specialised topics in response to contemporary business developments and student interests.
*We will notify applicants of any changes to the programme structure and courses by 15 June in the year of entry to the course. We cannot guarantee that all option courses will run each year and occasionally there will be last-minute amendments after this date due to unforeseen circumstances such as staff illness.
The content of individual courses and the programme for any given degree are under constant academic review in light of current circumstances and may change from time to time, with some programmes and courses being modified, discontinued, or replaced.
Due to high demand, we cannot guarantee students a place on the optional course of their preference. Equally, if there is not enough interest in a given year for an option course then it may not be viable for us to run that particular option course. Some combinations of option courses may not be possible due to scheduling constraints.
Rankings
Accreditation and Rankings
Not only is the Business School part of a world-renowned University, but it also holds accreditations from AMBA, AACSB, and EQUIS. Triple Accreditation underscores the quality of everything we do and has been awarded by the three most influential business accreditation bodies.
89.6 for Return on Investment*
85.8 for Diversity*
55thin the QS Global MBA ranking for 2022
*These scores are from the QS Global MBA 2022 ranking.
Triple Accreditation
The University of Edinburgh Business School is accredited by the Association to Advance Collegiate Schools of Business (AACSB), the EFMD Quality Improvement System (EQUIS) and the Association of MBAs (AMBA). This triple accreditation highlights the quality of teaching and excellence of research at the School.
Athena SWAN Bronze Award
In recognition of the positive work the Business School has done to promote diversity and gender equality among staff and students, Athena SWAN granted the Business School a Bronze Award in 2017.
Valid until 2020, the honour endorses the School's continued efforts to create an open environment which supports equal career advancement for everyone.
Corporate Knights' 2021 Better World MBA
The Edinburgh MBA ranks 6th in Corporate Knights' 2021 Better World MBA. This global ranking recognises the top full-time MBA programmes that instil a holistic purpose of business in future leaders, ensuring they are equipped with the skills, tools, and values to build a more inclusive and prosperous society in sync with our natural world.
Program Outcome
New Ways of Thinking and Acting
We will deepen your understanding in:
how businesses and markets work
how value is created through innovation and marketing
how strategies are crafted
how value is delivered efficiently and effectively
how businesses are financed
how performance is measured
how organisations should be governed, managed and led through change
We will develop your ability to think strategically and beyond disciplinary silos by:
instilling a passion for business improvement, innovation and entrepreneurial action that will allow you to lead in growing or creating new business opportunities
applying skill training and professional development in order to help you understand your leadership strengths and weaknesses and provide support for your improvement.
Collaboration
In a typical student cohort, there will be more than 400 years of managerial experience in the classroom. A strong emphasis is placed on teamwork, delivered through interactive lecture sessions, group work and case studies.
Collaboration also lies at the heart of the School's approach to the business community. We work with the corporate sector in many different ways.
You will absorb the views and working practices of leading business people, and senior industry leaders motivated by the opportunity to engage with the next generation of business leaders.
We work with a wide range of organisations on shared research projects which, in turn, are discussed within the classroom. These connections place us at the heart of the business, at the centre of good business practice.
Scholarships and Funding
Applicants to both the Full-time MBA and the Executive MBA can apply for a range of MBA scholarships. In addition, applicants may also be able to apply for scholarships from the University of Edinburgh or external organisations.
We are keen to recruit the very best talent from all over the world. To this end, a number of School-funded Scholarships are available, as well as others which are generously sponsored by industry and alumni.
MBA scholarships
Our scholarships can range from £5,000 upwards. Criteria include:
Your academic qualifications
The nature and level of your work experience
Your answers to the questions in our Scholarship Application Form
Other scholarships and funding
You may be eligible for scholarships from the University of Edinburgh or an external organisation.
Career Opportunities
Professional Development
Professional Development represents one of our Three Pillars and encompasses both the training in skills that make strategic leaders more effective, as well as personalised coaching to help you develop your career strategy.
Professional Development is a for-credit course, an unusual distinction in MBA programmes, and a sign of how seriously we take your skills development. As part of the course, you will study the habits of success taught by business leaders and recognised industry experts who share their experiences in the classroom.
You will also work with leading-edge diagnostic tools and engage in one-to-one feedback sessions as you build your own self-awareness and confidence.
The Professional Development programme includes opportunities to further hone your skills in:
Presentation skills and public speaking
Skills of debate and persuasion
Effective influence in the boardroom
Working with impact in high-performing teams
Project management
Negotiation skills
Consulting skills
Stakeholder communications
Crisis communications (including TV interview and press conference context)
We have an excellent track record in supporting our students to progress in their business careers in a wide range of organisations, from startup ventures to multinational corporations.
Career Development
The most effective career strategy is one you develop and own, one that is custom-built for your needs: to do that, you need leading-edge diagnostic tools, contact with industry leaders, skills enhancement workshops, and personalised attention.
All of that and more is available in a programme with excellent success helping our graduates pivot into the roles they want.
Career Development Services
Access to the University's central careers service
Recruiter/employer sector-specific presentations and guest speaker events
MBA-specific job platforms
Webinars
Skills workshops