Master in
Master in Management of Sports Entities + MBA
UCAM Universidad Católica San Antonio de Murcia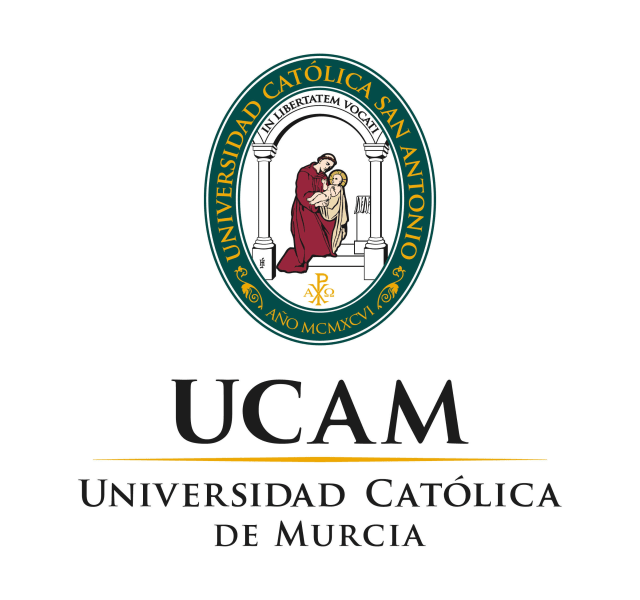 Introduction
Why Study Management of Sports Entities with us?
Two Masters in a single academic year
Qualifies access to a Ph.D. program
Elite Professors
Taught in English
Personal attention
Learning in action
Good internship opportunities
International and National Trips
Multimedia
Spanish Language Courses offered
Barça Innovation Hub
UCAM Spanish Sports University has included in the registration fee the opportunity to take one of the programs of Barça Innovation Hub that is closely related to each master's program. For the Master in Management of Sports Entities, the Certificate in Sports Marketing and Sponsorship is included, to complete the study plan with a highly valued and recommended area in the sports industry.
Master's information
Our students will be able to obtain two different Master's Degrees:
Master in Management of Sports Entities (Official Title)
MBA Sports Management (Own Title)
Dubai and Abu Dhabi Trip
During the course, there will be an exciting international educational trip to Dubai in which students can corroborate what they learned throughout the academic year, while at the same time they can enjoy the various tourist attractions in the area.
The most important and most innovative facilities in Dubai will be visited, among which the following stand out:
Ferrari City
The circuit in Abu Dhabi
Dubai Sport City
Ski Dubai
Hammdan Sport Complex
iFly Dubai
XDubai
Spanish Soccer School Dubai
Spanish Football League Strategic Office in Dubai
Dubai Creek Gold and Yacht Club
* The management reserves the right to modify the facilities due to organizational necessity.
* Flight and accommodation costs for the international educational trip are included in the price of the tuition fee.
*The realization of the trip will be subject to the sanitary conditions of the country and it will be mandatory that the students who wish to attend it have had the two vaccines against COVID-19.
In addition to the international trip, there will also be visits to a multitude of public and private sports institutions as well as facilities concerned with the organization of sports events throughout the Community of Madrid and the Region of Murcia.
Ideal Students
Graduates in any area of knowledge who want to orientate their professional career towards sports management.
Industry executives where they accredit their work permit to sporting goods, marketing, and sponsorships.
Sports People Professional who is able to accredit executive agreements regarding the complementary Own Postgraduate Tittle.
Program Outcome
The Master in Management of Sports Entities + MBA aims to prepare future sports managers for the role of directing sports organizations, by emphasizing industry-specific management and planning capacities.
To this end, the Master addresses the acquisition of advanced training of a specialized nature, geared toward a professional qualification.
Curriculum
Module I - Basics of Sports Management
Legal Aspects of Sports Management, Direction, and Sponsorship
Research Methodology
Module II - Sports Marketing and Communications
Sports Marketing
Sports Communication and Protocol
Module III - Planning, Human Resources, and Financial Management
Human Resources Management and Administration
Strategic Planning
Economic Management
Module IV - Sports Equipment, Facilities, and Quality
Quality and Sustainability in Sports
Morphology and Planning of Sports Facilities and Equipment
Organization and Management of Sports Services and Events in Facilities
Module V - External Placements (Professional Profile)
Module VI - Professional Final Thesis
Career Opportunities
The training obtained through the Master's program provides access to the job market in both the public and private sectors. A wide range of professional roles and profiles can be filled by graduates in sports management. The skills attained by the students prepare them for leadership positions as well as for creating their own business plans as entrepreneurs.
On completion of the program you will be qualified to:
Correctly and accurately interpret the law regarding sports by which both public and private sports organizations are governed.
Manage quality processes and policies in sports organizations.
Resource planning (human, organizational and financial) of sports institutions.
Manage any type of sports facility in a sustainable manner.
Organize sporting events at local, national, and international levels.
Create a communication plan for organizations and sports events.
Access to a Ph.D. Program.
Admissions
1. Documents preparation and submission
Prepare the following documents and send them via email to us and UCAM Enrollment Advisor in your country.
Scanned bio page of your valid passport.
Bachelor's academic transcript and degree certificate
Language proficiency certificate from the list. Any other English certificate will be evaluated individually. For students who completed high school in the US, the UK, or any English-speaking country, a language proficiency certificate is not required. For any other countries, UCAM also accepts letters from the university certifying that the medium/language of instruction is English.
Statement of Purpose/Motivational Letter
Curriculum Vitae
*Additional documents may be required for specific program
2. Interview
A video conference or face-to-face interview will be conducted by a member of our international team.
3. Application fee payment (120€ non-refundable)
The application fee must be paid via flywire. If access to the online payment platform is not available, an international bank telegraphic transfer will be accepted.
4. Online registration and pre-inscription
To reserve your place, please register at the link below and follow the attached guidelines.
5. Access Documents and legalization
All non-EU students need to get the academic credentials legalized by Hague Apostille for countries ascribed to the Hague Agreement. If not, the original documents should be authenticated by the Ministry of Education, Ministry of Foreign Affairs, and Spanish Consulate/Embassy in the country where the documents were issued. Documents should be translated into English or Spanish by an official translator or through the Spanish embassy/consulate in your country.
6. Issuance of Acceptance / Admission Letter
Once the online registration was completed, the legalized documents have been done and the university receives the confirmation of initial payments (application fee, preinscription fee & reservation fee), the admission letter will then be issued at the earliest 3 months before the start date of the program.
7. Matriculation
In order to get matriculated, you have to complete the following steps before the course start date:
Present the legalized documents to the Admissions office or send them via post
Pay the remaining balance of the tuition fees
Rankings
The university follows an internal process of constant renewal and accreditation to maintain the most limited quality changes in our educational system.
Master's Degree included in the top ten for labor insertion and number of international students - According to the Fundación CyD Ranking
Master's Degree ranked first for teacher-student ratio at a national level, and fourth at the European level - According to Ranking U-multirank