MBA in
MBA in Global Leadership
UBIS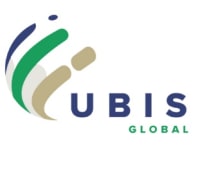 Introduction
U.S.A. Accredited Mba in Global Leadership – Ubis & National American University
UBIS has partnered with National American University (NAU) to offer candidates the opportunity to earn a Tier 1 internationally recognized MBA from UBIS and the United States fully accredited MBA degree from National American University. NAU is a United States-based university accredited by the Higher Learning Commission and recognized globally for quality and standards in higher education. Our UBIS/NAU partnership track allows you to complete coursework with each institution and receive an MBA from both UBIS and NAU.
Differentiate yourself, your resume, and your professional brand with a dual MBA in Global Leadership. This unique program provides you the opportunity to obtain an MBA with a focus on Global Leadership with a curriculum that integrates global strategic management and leadership across the spectrum of government and private business, and the backing of the highest level of United States accreditation.
Contact our MBA advising team now and they can help you customize your MBA program pathway to fit your time, cost, and academic goals.
Accreditation

Curriculum
US-Accredited 45 Credit MBA in Global Leadership Track
The UBIS+NAU articulation agreement provides students the opportunity to enter the 15-course MBA program with a concentration in Global Leadership which is a highly flexible, deeply immersive, globally focused degree opportunity. Students enrolling in the program will be required to complete 15 total courses. This shared curricular program between the two institutions streamlines the experience for students, all delivered via the UBIS Moodle learning platform.
The National American University/UBIS articulation agreement provides students with a seamless transfer credit process* between each institution.
Rapid completion option can be done in 18-24 months for highly motivated students.
Flexible online delivery with live lectures and asynchronous attendance based on your personal schedule.
Dynamic business and academic perspectives from a global community of faculty and students.
The capstone project illuminates the culmination of learning outcomes throughout the program.
Global Leadership concentration builds knowledge and skills in strategy, decision-making science, and project management.
Graduates earn an Internationally recognized Tier 1 MBA with the highest level of accreditation in the United States.
*Students that complete all 12 courses in this program and successfully fulfill all graduation requirements will automatically have credits earned articulated between each institution so that the degrees may be conferred.
Required Program Track
MBA Core Courses – Ten Courses (30 US/60 ECT Credits)
MGT 620 – Strategic Human Resources Management (3 US/6 ECTS Credits)
MGT 607 – Business Analytics, Data Analysis & Decision Making (3 US/6 ECTS Credits)
MGT 609 – Operations, Supply Chain, and Project Management (3 US/6 ECTS Credits)
MCO 608 – Managing a Contemporary Business Information System (3 US/6 ECTS Credits)
MGT 642 – Business Sustainability, Ethics and Social Responsibility (3 US/6 ECTS Credits)
FIN 608 – Financial Management Theory and Practice (3 US/6 ECTS Credits)
MGT 621 – Introduction to Global Business (3 US/6 ECTS Credits)
MGT 616 – Strategic Management, Competitiveness & Globalization (3 US/6 ECTS Credits)
MKT 606 – Marketing Strategy (3 US/6 ECTS Credits)
ECO 602 – Managerial Economics (3 US/6 ECTS Credits)
Global Leadership Concentration Courses – Five Courses (15 US /30 ECTS Credits)
MNG 601 – Executive Leadership
MNG 607 – Future Decision-Making and Management Science
AC 6550 – Managerial Accounting
MT6619 – Project Management Essentials
MT6655C – Culminating Capstone
Courses are not shown sequentially. Course sequence and availability vary by term.