MBA in
Master of Business Administration in Management or Marketing
UBIS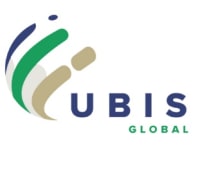 Introduction
Now accepting applications for Geneva, Barcelona, and Global Campuses!!
The UBIS MBA program is based on current educational trends in business education. This program was developed to meet the demands of the current job market, propel carriers of our alumni, and contribute to professional knowledge and competence in the business field.
This program will push you to take your business skills to the next level, it is ideal for students who want to look at what business means in the modern age and meet the pioneers who have paved the way before them. Students will master the techniques, tools, and strategies to become leaders in their field. It is our goal to help you graduate with the knowledge, tools, and confidence to make a real impact as you begin your career.
The UBIS MBA allows our students to personalize their education and specialize in one of six concentrations: Management, Marketing, Finance and Banking, Digital Entrepreneurship and Growth, International Business, and Business Sustainability & Ethics.
UBIS offers students the unique experience and opportunity to engage in a personalized academic learning environment while maintaining the flexibility and convenience of immersive online coursework throughout their program on our global campus, along with students from 40+ countries.
Students have the option to take in-person courses at our technology-focused campuses in Geneva or Barcelona while enjoying the freedom to travel the globe or engage from the comfort of their own homes via the UBIS Global Campus online learning platform.
UBIS was approved for Higher Education Learning Commissions Accreditation in Washington DC
Benefits
Graduates with a Master of Business Administration are able to:
Formulate evidenced-based business solutions founded on stakeholder needs and interests.
Exercise principles of ethical leadership in a variety of diverse, professional settings.
Develop decisions and managerial actions that enhance organizational effectiveness through effective communication and teamwork.
Apply advanced knowledge in the legal, theoretical, and practical aspects of operating a business.
Program Outcome
The MBA program provides an applied business education in a multi-cultural learning environment. The program improves the decision-making capabilities of the students by providing a functional business foundation and enhancing their analytical, communication, and technological skills while focusing on globalization.
Career Opportunities
UBIS offers a fulsome career center for students and alumni. Explore careers, assess your skills, build resumes, and access career-readiness support, such as in-demand soft skills training in our dedicated career center. Tools that help students manage their lives as students, including a University Success Center, 5-minute quick lessons, study tools, and more are also available.
UBIS also works in cooperation with Job Teaser to give students career tips and advice, in Europe and the United States, apprenticeships, and job offerings in Europe. UBIS also offers Career Workshops for CV and Motivation Letter writing, as well as advice for job search and interview.
All these services are available on-demand as one-to-one meetings are scheduled ahead of time.
Your life at UBIS will be enriched by the friends you make, the clubs and activities you participate in, and the culturally enriched interactions, you will have with faculty, staff, and classmates.
Curriculum
MBA students complete the ten courses in the core and five courses for a research or concentration track, for a total of 45 US / 90 ECTS. Each track consists of 5 courses equaling 15 US / 30 ECTS credits. Select either the research track or one of the six-course concentrations. All courses are worth 3 US / 6 ECTS credits.
Concentrations
Research Track
Management
Marketing
Finance and Banking
Digital Entrepreneurship and Growth
Information Technology Management
International Business
Business Sustainability and Ethics
Project Management
Admissions
Our talented Global Admissions team meet with candidates individually to discuss career and educational goals to ensure that UBIS is a great fit. We assess candidates individually based on the strength of their whole profile. Your drive and your mindset are important indicators of your success here, and we value them as much as your proven achievements.
We accept applications on a rolling basis with priority being given to those who apply by our deadlines.
Rankings
Accreditations & Rankings
#7 on CEO Magazine Global MBA Ranking 2020/2021
Tier One on CEO Magazine Global MBA Ranking 2020/2021
WURI 2021 Rankings – World's Universities with Student Mobility & Openness
WURI 2021 Rankings – World's Universities with Real Impact
EduQua
IACBE
Federation des Enterprises Romande (FER)
European Foundation for Management Development (EFMD)
ISO 9001
Council for Higher Education Accreditation (CHEA)
Scholarships and Funding
Graduate Success Scholarships
Merit-Based Scholarships
Your Admissions Representative will discuss with you in detail available partial scholarships and funding options.
About the School
Choose from 2 globally influential cities or experience your education in multiple locations around the world with our Global Online Campus.
Geneva, Switzerland Campus
Geneva is the leading financial center of Switzerland and is home to an unsurpassed number of global agencies, federations, financial institutions, and multinational companies, including the United Nations, the World Trade Organization, UBS, and the International Olympic Committee, and Thomson Reuters. With four official languages and a population made up of over 190 nationalities, Geneva, Switzerland is a premier hub for business & international relations.
Barcelona, Spain Campus
Barcelona is a diverse city full of exciting prospects and opportunities. Never a dull moment in Barcelona with 68 parks, 55 museums, outdoor activities, and almost 5km of sandy beaches. This city is one big international community, with over 179 nationalities represented, and offers warm welcomes to everyone from students to ex-pats, who are all looking to call this place 'home'. Barcelona may be a city best known for its rich artistic and cultural tradition, but it is also an increasingly important international place of business, being a top destination for tech startups and innovation.
Global Online Campus
Experience the whole world from your home. Online education offers students and business professionals flexibility and a range of benefits. Take advantage of an asynchronous learning environment for flexibility, virtual office hours provided in all courses for individual and unique support, student support services for help outside of the classroom, truly global faculty, and more as a UBIS student. Our Global Campus brings together people, cultures, and innovative ideas from around the world.