MBA in
MBA in Entrepreneurial Management
Tallinn University of Technology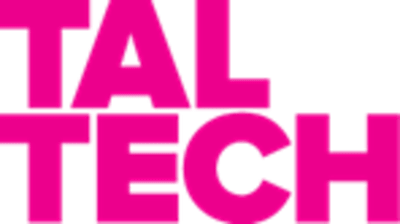 Key Information
---
Campus location
Tallinn, Estonia
Application deadline
Request info *
Earliest start date
Aug 2023
* non-EU citizens; 1 June - citizens of EU/EEA countries and Switzerland
** EUR 6000 per 1st year (EUR 3000 per semester (1-3 semester); EUR 1650 for the 4th semester
Introduction
MBA programme allows participants to develop their entrepreneurial management competences to become successful top managers in international companies.
The programme is specially designed for participants from the Baltic states and Scandinavia.
The programme provides a good blend of theoretical knowledge combined with practical results-oriented training.
Participants' professional development is supported by a coach, who will work with the participant one on one throughout his/her MBA studies.
The programme is delivered by the largest and most international School of Business and Governance in Estonia.
It provides numerous opportunities for start-up businesses, various business model competitions and international summer schools.
A company based problem-solving project is an integral part of the curriculum. It is compiled during the studies and will be extended into a master's thesis.
The programme can be completed within 1.5 years.
The programme offers flexibility: it is taught in 3-day sessions that are held once a month, which allows participants to live and work outside Estonia.
Curriculum
Curriculum
General studies - provide knowledge about the components of international business environment and trends in the global business.
Core studies - include an overview of business information systems, integration of systems and analysis of business processes; acquire knowledge and skills in marketing and leadership.
Special studies - provide knowledge of financial and managerial accounting as well as general knowledge of financial management and analysis to enable successful evaluation of business ideas and support growth of the value of the company.
Master's thesis - students get an experience of preparing an independent research paper dealing with and solving a practical business administration problem, and skills for applying theoretical knowledge to solving practical issues on the level of academic master's degree.
Future career
The Master of Business Administration (MBA) is designed to advance the careers of the individuals interested in entrepreneurial management. The qualification lends itself to a variety of careers and is a substantial investment which will most certainly be reflected in degree holders' increased earnings potential. MBA graduates have gained skills in strategic decision making, enhanced their leadership abilities and are highly adaptable to ever-changing business environments. MBA is a versatile and valuable degree, which allows you to choose between different career paths – it all depends on your goals, aspirations, skills, and interests.
Program Admission Requirements
Demonstrate your commitment and readiness to succeed in business school by taking the GMAT exam – the most widely used exam for admissions that measures your critical thinking and reasoning skills.
Download the GMAT mini quiz to get a flavour of the questions you'll find in the exam.