MSc in
Tongji-Case Western Reserve MBA/MSM-Finance Double Degree
Tongji University, School of Economics and Management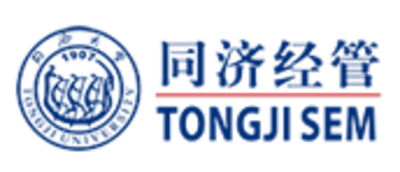 Key Information
---
Campus location
Shanghai, China
Application deadline
Request info
Earliest start date
Request info
Introduction
Tongji-Case Western Reserve MBA/MSM-Finance Double Degree Program
Program Highlights
Tongji-Case Western Reserve MBA/MSM-Finance Double Degree Program was jointly launched by SEM of Tongji University and Weatherhead School of Management of Case Western Reserve University. According to News & World Report, Case Western Reserve University ranked the 37th in the year 2017. Besides, their undergraduate financial management program was ranked No. 1 in the world by Business Week. In the double degree program, you will learn the depth of knowledge in finance as well as the breadth of general management experience and knowledge. MBA degree from Tongji University, MSM-Finance degree from Case Western Reserve University will be awarded after study. These grooms you for leadership positions in finance, in China as well as all over the world.
Program Features
The first master's degree in finance from a top US university offered in mainland China;
The first MBA/MSM-Finance double degree program in China;
Internationally-renowned faculty with extensive academic & industry experience;
Gain cutting-edge knowledge and skills with a global perspective;
Specialize in risk management, capital markets, and corporate finance;
Take advantage of the opportunities with financial sector players in the US. residency study at Cleveland, one of the United States' financial centers and home of Federal Reserve Bank of Cleveland
Student Profile
Curriculum
There are 26 courses in total, including 12 MBA core courses and 14 finance courses. During the summer of the second academic year, students fulfill a 4-week full-time residency in Cleveland and New York. During the residency, students will take three MSM-Finance courses from Weatherhead's faculty, participate in several corporate and alumni events, and attend the New York City company visits. The corporations we visited in previous years include Goldman Sachs, Credit Suisse, Ernst & Young, Bloomberg, UBS, AW Jones and Brown Brothers Harriman.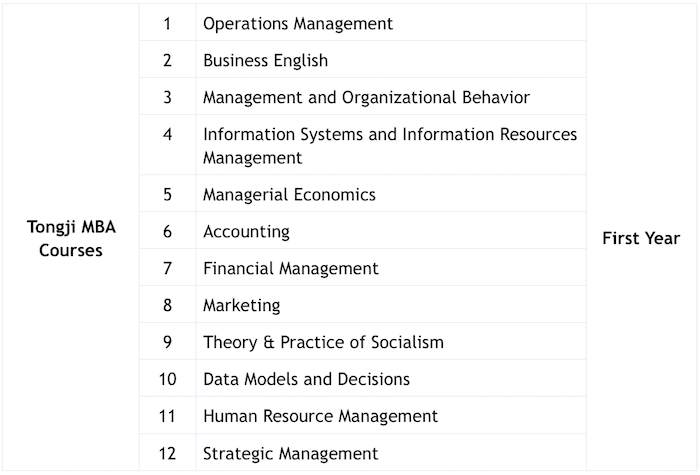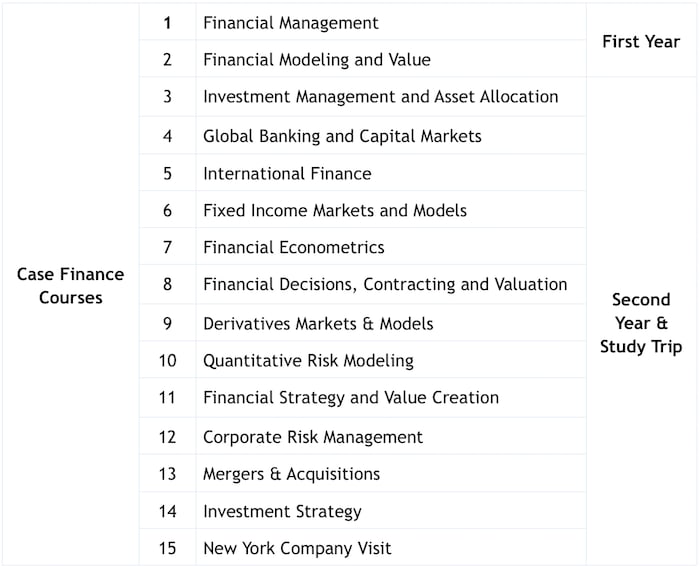 Voice of Our Alumni
JIANG Xingda: Investment Manager, CITIC Wings Asset Management Co. Ltd.
I have been working in a fund company for 5 years when I decided to start my MBA study, first in charge of US equity trade, and the investment manager. Professionally, I have passed all three levels of CFA exams, so many people think I can just sit back and relax. However, the finance industry is a typical knowledge-intensive and high-pressure industry, especially for investment managers, even a tiny mistake may bring huge loss to the company. Moreover, assimilation and ossification are very dangerous but inevitable when you stay in a field for long, which is very dangerous to people engaged in investment. Therefore, I was keen for a platform to improve my knowledge structure, meet people with different background, enrich and deepen my understanding of other industries. The Tongji-Case Western Reserve MBA/MSM-Finance Double Degree Program is just the right one for me. In the pure English environment, through culture collision, both my horizon and thinking are broadened. The academic attainments and industry experience of first-class professors also benefits me a lot. Meanwhile, sharing of my classmates from various fields provides great help to my investment and research work.
LIU Feng: Senior Project Manager, Moody's Analytics
Becoming a member of finance industry was always my dream. However, due to lack of financial knowledge and related work experience, all my former trials failed. This double degree program offers me an opportunity to knock the door leading to finance field. My finance dream came true when I became a senior project manager in Moody's Analytics, a very famous American company, which happened only one year after I joined the double degree program. Management and finance knowledge is integrated perfectly here, which provides people from other industry fields, like me, more opportunities in their career development. It is the most worthwhile investment in my life to join the double degree program.
Application
Entry requirements: Bachelor degree with at least 3 years working experience, a good command of English in listening, speaking, reading and writing.
Assessment: Two rounds of interviews by both universities are required before final enrollment. Candidates are assessed on overall quality, especially in the areas of communication skills and learning ability. Interviews are arranged from May to December each year. Please contact the admissions office for more details.
Mode of study: Part-time on non-working days.
Length of study: 2.5 years, no more than 5 years
Certificate: Upon successful completion of the program, students will be awarded MBA degree and a post-graduate diploma from Tongji University, and MSM Finance degree from Case Western Reserve University.
Contact Us
MBA Admissions Office
School of Economics and Management, Tongji University
7/F, Tongji Building A, 1500 Siping Road, Shanghai 200092