MBA in
Full-Time MBA
TIAS School for Business and Society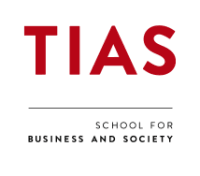 Introduction
The reasons for pursuing an MBA are as numerous as they are diverse. In the end, the net result for all those making the journey is the same: their professional skills have improved, regardless of their job description and responsibilities. They have learned new ways of looking at their responsibilities and their challenges. They have added new theories, models, insights, techniques and capabilities to their skillset that help them meet those challenges head-on. These skills are recognized around the world: an MBA from a renowned institute is a universally accepted token of ability, skill and tenacity that opens doors to career opportunities that were previously out of reach.
The highlights of the TIAS MBA:
Benefit from the latest business knowledge and strategic insights.
Join an internationally oriented program that immerses you in a diverse, intellectually stimulating environment with peers from a wide range of backgrounds and experiences.
Gain new knowledge and improve your general management skills in just one year.
Excel with the Personal and Career Development Program (PCDP) and get a better understanding of who you are and what you are capable of, so you can establish and achieve your ultimate career goals.
Get into contact with companies through both inter- and extracurricular activities like: career days, business projects, TIAS student consultancy and business challenges.
Become an all-round, responsible leader by exploring social aspects that go beyond traditional management standards.
Learn more about strategy development and implementation.
Focus on putting theory into practice.
Optional double degree track: In 1,5 years you are able to achieve an MBA and an MSc degree with a specialization in Business Analytics or Financial Management.
Scholarships and Funding
TIAS School for Business and Society understands the financial commitment of funding an MBA. Like you, we also know knowledge is power and great education is priceless. This is why we offer merit-based scholarships to qualified candidates to encourage a diverse and inclusive classroom. Most scholarships are essay-based and all essays should reflect your personal point of view expressed in your own words.
Curriculum
Pursuing the Full-time MBA is a life-changing experience that will equip you with excellent tools for growth, both personally and professionally. Prepare yourself to take on positions with higher leadership responsibilities and create a positive impact to your own or your organization's future success.
Open up doors to career opportunities: Over 90% of our MBA graduates received employment within 3 months after graduation.
Prepare for an international career: the TIAS Full-time MBA is top-ranked for international careers, Nr. 8th worldwide for international mobility according to the Financial Times.
Develop an all-round perspective on business and its role in society: to be a successful leader, you must be able to see the bigger picture.
Broaden your knowledge base and gain a deeper understanding of all aspects of business.
Improve both your decision-making skills in business management and your personal leadership skills.
Develop an innovative and reflective attitude, both on business and on personal skills.
Our TIAS Connect community portal and Alumni Services help you to establish and maintain your network, even after completion of the program. You receive access to a network of professionals who share your drive and ambition.
Full-time MBA: break-through academic thinking hand in hand with intensive personal development
Today's business leaders are obliged to go that extra step. Making exceptional decisions means that you consider the bigger picture. You are engaged with the world around you. As a successful leader you have the drive and tenacity to excel professionally, intrinsically understand the environment around you and be able to trust in your personal qualities.
Our one-year Full-time International Master of Business Administration (MBA) degree is distinguished by its three-tier approach. The course matches break-through academic thinking with intensive personal development, while widening your understanding of business and its societal impact. Confidently improve your career with all the world- and business-insight an MBA offers.
End result: MBA degree
Upon successful completion you will receive the degree title Master of Business Administration (MBA). In addition this program has received international (AMBA) and institutional (AACSB) accreditation.
Over 90% MBA graduates received employment within 3 months after graduation. 80% of our Non-European MBA graduates found a job in Europe after graduation.
Course outline
Full-time Master in Business Administration program design:
Academic
Online Preparatory Courses
Block I – Business Fundamentals I
Block 2 – Business Fundamentals II
Block 3 – Positioning for long term value
Block 4 – Business in context
Block 5 – Generating impact in practice: Real-life consultancy project
A focus on personal development and societal challenges
Possibility to tailor your step towards the labor market with an internship or start-up project at the end of the program
TIAS MBA: societal perspective
TIAS is the School for Business and Society. We stimulate our MBA's to view the world from different perspectives, to explore it and to discover new possibilities. The program includes courses on the many challenges at the Business and Society nexus. Both the European as well as emerging economy perspectives are integrated to offer a complete picture of the various challenges in different parts of the world. Site-visits, guest speakers and a visit to the EU parliament in Brussels offers insights into the complexity of international economic and political collaboration and shows the complex interplay of business and government. In our program you deepen the understanding of the links between business and society and the impact you can have as a future leader and manager on society.
A unique double degree
TIAS is offering Full-time MBA students the possibility to get a double degree! In 1,5 years you are able to achieve an MBA and an MSc degree with a specialization in Business Analytics or in Financial Management. As an MBA graduate, you can benefit from this fast-track dual degree. It starts after the completion of the last assignment of the full-time MBA program.
So: In 1,5 years, instead of two years, you are able to achieve an MBA as well as an MSc degree with a specialization in Business Analytics or Financial Management.
Business analytics
Business Analytics is about accessing and exploring an organization's data with a clear vision to find out the business performance and enhance the decision-making. As an MBA graduate you can benefit from this dual degree: Business Analytics helps MBA graduates measuring a company's mission statement achievements far better than other regular MBAs.
Develop the skills needed to become a resourceful and business analyst consultant
Implement business big data strategies and adapt to new business analytics needs
Create new business models that fosters effective and efficient use of big data and generate new values
Work across all functional areas and enable effective decision making
Understand and leverage the big data to successfully implement information technology and business thinking to turn data into actionable intelligence
deploy "Smart Decision-Making" processes in your organization
provide clearer insights into Dashboard Visualization backgrounds, essential for all managers
keep business decisions updated more frequently
offer a more efficient culture and boast teamwork
Financial management
Financial Management is still one of the most dynamic and expansive areas of the business world and one of the pillar of every organization. The fundamental success of any business strategy depends on the development of appropriate financial measures and its alignment with the internal and external operations. Therefore, financial metrics have been the standard norms for assessing a firm's performance. The track develops the skills required for many types of corporate finance functions, ranging from multi-national corporations, to small and medium enterprises (SME's). Raising capital and making financial decisions in an international context, understanding corporate restructuring, mergers and acquisitions and many other issues in corporate finance will provide you with the skill set for a role as a financial manager
The Financial Management specialization track will help you to:
obtain deeper understanding of financial markets, risk, return & fintech
be able to make qualified financial decisions
operate more effectively in a constantly evolving financial industry
Course outline specialization tracks
Both the Business Analytics and the Financial Management specialization tracks have a duration of 6-7 months and take place at our campus in Utrecht. It starts after completion of the last assignment of the full-time MBA (November/December). You hand in a thesis at the end of May to finally graduate in June. The study load for this master is forty to fifty hours a week.
Business Analytics specialization track program design:
Foundation Modules
Track modules

Business Process & Data Mapping
Business Data Analytics
Decision Analysis & Optimization
Business Intelligence
Rankings
The TIAS Full-time MBA is among the best in the world when it comes to preparing its students for an international career.
According to the Financial Times Global MBA ranking, the TIAS MBA ranks 8th worldwide for international mobility. The Full-time MBA is ranked Nr. 90 worldwide and Nr. 28 in Europe in the Financial Times Global MBA ranking. (February 2023)
Program Outcome
The depth and scope of the program allows you to:
gain perspective on the dynamics between organizations and stakeholders
develop personal abilities to lead others and drive organizational change
benefit from the latest business research and strategic insights
get further societal understanding for balanced judgments and superior decisions
excel with a Personal and Career Development Program (PCDP), geared towards helping you understand better who you are and what you are capable of, so that you can establish, and work towards your ultimate career goal
Career Opportunities
TIAS MBA: boost your career with our development program
The Full-time MBA program is built around three axes: Academic, Personal and Societal. The aim is to develop your skills and abilities in all three directions and on multiple levels. To make you a better leader – better for you, your team, the environment and society at large. Personal Impact is not only achieved through knowledge, but also through networks, skills and competencies. To help you improve these attributes and make them part of an effective career plan, we offer a Personal and Career Development Program (PCDP).
The aim of the PCDP is to increase your self-awareness; understand who you are as a person, with your unique talents, qualities, drives and values, to establish and work towards your ultimate career goal. One of the key elements is the Personal Leadership Program called ABBY, which stands for Accelerate By Being You. Subsequently, in personal coaching sessions you will deep dive on your learnings and self-discoveries.
Besides, TIAS is well known and highly evaluated on the very personal approach by their career consultants. Each individual student is assigned a personal coach and a career consultant, and the career consultant is available for free career advice up to 3 years after graduation. You will be the starting point for the guidance you might need, to work towards your career goal.
You will understand who you are and what your capabilities are. By focusing on your strengths, you take your capabilities to the next level. To be well prepared for the (Dutch) job market, we will offer you very hands-on "learning labs", focusing on LinkedIn, targeted CV, networking and job interview.
What can TIAS career service do for you?
Pursuing a Full-Time MBA is a life changing experience and will equip you with a skill set that would allow you to grow both personally and professionally. Maybe you have a clear vision for your future, or maybe you're still exploring the possibilities. Either way, the TIAS MBA will help you plan your path.
The TIAS' Personal & Career Development Program (PCDP) is a unique approach in helping you achieve your career transformation.
In a globalizing world, impact is achieved not only through knowledge but also through networks, skills and competencies. That is why the TIAS Career Development Team helps you
develop your career in a way that honors who you are and what you care about
develop an effective and realistic career plan:
raise your self-awareness by developing key competences.
enhance your network opportunities with companies and alumni
Personal development: one-on-one coaching
In addition to the sessions with your career consultant, you will also have separate sessions with a personal coach throughout your MBA year.
The purpose of the personal coaching sessions is to help you to make sense of what you experience during the program, deepen your self-understanding and integrate your new learning. The individual sessions with your personal coach provide a safe space to explore more personal matters about your own journey and discuss some of your issues or questions at a deeper level.