MBA in
Full-Time Master of Science in Business Administration (MSCBA)
TIAS School for Business and Society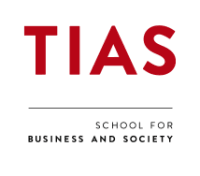 Introduction
Take the fast track into a successful career!
As an aspiring business professional, you want to accelerate your career, regardless of the state of the world economy. To compete successfully in the job market, you need to have a clear career goal and a passionate ambition to realize it. In addition, you need a broad range of skills, knowledge and know-how to set yourself apart from the rest. Are you a recent bachelor or master graduate (in any subject area) and want to develop yourself quickly to fast-track your career in business? As an aspiring business professional, you want to accelerate your career, regardless of the state of the world economy.
Our One-year Full-time Master of Science in Business Administration (MScBA) program will enable you to act in and engage with different areas of an organization. The program provides a broad business foundation with the opportunity to specialize in a specific area of choice. You will not only acquire the necessary knowledge and skills, but also have many opportunities to practice and apply them in theoretical and practical settings. To further shape you as a responsible business leader, you will also take into account the various social impacts and consequences of business decisions.
Get the broader perspective with international experience and exposure within a year!
Classes are very diverse with a wide range of geographical, educational and professional backgrounds. About 50% of the students in our program come from abroad, while the other half is made up of internationally minded Dutch nationals. Some have professional experience and some come straight from their bachelor degree.
Why Choose TIAS
A top-ranked business school in Executive and InCompany Education according to the Financial Times
The #1 Master in Management: The Economist ranks the Full-time MScBA as the best in the Netherlands in 2021
Internationally recognized MScBA master's degree, accredited by NVAO and AACSB, the most important national and international accreditations for management education
Top-level international academic faculty with business experience, teaching you both academic rigor and practical relevance
Private school environment with personal attention for your academic, personal and career development.
A business school with an extensive network and connections to the job market

TIAS has more than 20,000 alumni from +75 countries
96% of the graduates find employment within 3 months after graduation
Scholarships and Funding
Pursuing an MScBA is a serious commitment of time and money. It is an investment that needs to be carefully considered and planned for. However, we believe the TIAS MScBA will be an investment in your future with an unbeatable cost-benefit ratio. Most of our students meet the cost of our MScBA program through scholarships, savings, and student loans. Though the responsibility of funding the TIAS MScBA lies with you, your Program Adviser will be happy to discuss your options.
Curriculum
Ambition alone is not enough to propel you into a successful career. Without clear goals, or a development strategy, you face stiff competition. Define yourself as an aspiring professional by developing a broad range of skills, a sound footing in general business and management and a deep insight into what drives and motivates business success.
Our Full-time Master of Science and Business Administration is a 4-step program in English, completed over a 12-month period. This course is specifically designed for you to develop the competencies needed to overcome challenges in the business world. Open up international opportunities with broader insights into global economics. Fulfill higher career goals by refining your skill set, defining who you are, what you think is important and who you would like to be as a professional.
Course Outline
The program is built upon 4 stages and offers you the opportunity to combine an internship or exchange program with your study.
Before You Start
If you need additional knowledge in certain areas, our preparatory courses will bring you up to speed before you start the program. Topics include Fundamentals in Accounting & Finance, Quantitative Methods, Academic Writing Skills and Business Research and Reports.
Stage 1: Foundation Stage
The foundation courses provide the fundamentals of business and management. The knowledge and skills gained here are critical for better understanding and dealing with the various functional departmental areas of organizations. During this stage you discover with the help of your personal coach, career consultant and others devoted to the MScBA program, in which area you would like to develop and specialize yourself further.
Stage 2: Specialization Stage
This stage sets you off on a specific specialization track of your choice. Available tracks are: Marketing Management, Financial Management, Investment Management, Change Management and Business Analytics.
Stage 3: Integration Stage
Here you will connect and build upon the knowledge and skills acquired in the previous stages, deepening your understanding and broadening your insight. You will also have an international study trip that fosters the integration of knowledge with a holistic approach.
Stage 4: Thesis Project
The program concludes with a thesis project in the form of a detailed and original academic report on a specific marketing, finance, investment, or business issue. It is an ideal way to test your newly acquired ideas and skills, enhance your career prospects and prove your capabilities.
PCDP
Throughout the four stages of the MScBA program you will continuously work on your personal leadership and communication skills as well as prepare yourself for the job market with a focus on improving your LinkedIn profile, CV, interview techniques etc. through the Personal and Career Development Program (PCDP).
Internship
Optional: Full-time students have the opportunity to do an internship after the thesis so as to gain workplace experience.
Exchange Program
Optional: Exchange programs are available at partner institutes to ramp up your international exposure.
Career Opportunities
Accelerate your career: 96% find a job within 3 months after graduation
Get a master of science degree in one year with a short premaster program.
Take the fast track into a successful career.

TIAS scores well on the career prospects of students and alumni. 96% of graduates find a suitable job within 3 months. (Financial Times 2022), and TIAS is Nr. 11 worldwide for Career Development of students and alumni (The Economist, 2021)
This program offers a life changing experience where you learn to combine a sound footing in general business and management as well as specialized knowledge with leadership skills and a clearer view on your career goal.
Through our network of alumni and companies you can acquire business connections and practical work experience (Company Day, Student Consultancy Committee, Internship)

Both a foundation in business knowledge and a specialization of your choice: TIAS' Full-time MSc in Business Administration combines fundamental business knowledge with an in-depth study of your choice in Marketing, Finance, Investment Management, Change and Business Management or Business Analytics.
Faculty at TIAS provide you with knowledge with an international perspective: The majority of our faculty are visiting professors from other top universities across the globe.
All our professors have a significant level of industry work experience (outside of academia). This enables them to effectively apply the imparted theory to real-world situations to foster action-based learning in the classroom.
Find the right job with our personal and career development program (PCDP)
The Personal and Career Development Program (PCDP) is part of the master program. It will help you understand better who you are and what you are capable of, so that you can establish and work towards your ultimate career goal. We do this by providing individual coaching sessions, workshops on personal skills (eg presentation, intercultural and team dynamics, personal branding, negotiation and communication) as well as practical skills for searching and applying for a job. Each individual student is assigned a personal coach and a career consultant, and the career consultant is available for free career advice up to 3 years after graduation.
Develop yourself into an internationally-oriented management professional
The right skill set: The TIAS Master of Science in Business Administration (MScBA) doesn't only provide theoretical knowledge. We also focus on fostering critical thinking and an inquisitive approach, combined with practical relevance in the business world. In a year's time, you will have developed into an internationally-oriented business professional, possessing all personal skills and competencies necessary to pursue a successful career.
Jump-start your career: The Full-time MScBA enables you to complete your master in one year (without a long pre-master) so you can start your professional career very quickly – 96% of our students find employment within 3 months after graduation!
Start a career abroad: 87% of our international students are able to find a job in the Netherlands.
Better prepared for an international work field: A better grasp of cross-cultural sensitivities, and the capability to resolve operational problems in an international setting.
Insight and experience in putting theory into practice, with a generous proportion of real-world cases; experimenting in a safe learning environment.
Member of an executive and international alumni network: Our TIAS Connect community portal and Alumni Services help you to establish and maintain your network, even after completion of the program. You receive access to a large network of professionals who share the same drive and ambition. This allows you to expand your network with equally motivated professionals from all over the world.