Part time MBA in
Kelley-Manchester Global Part-Time MBA
The University of Manchester Middle East Centre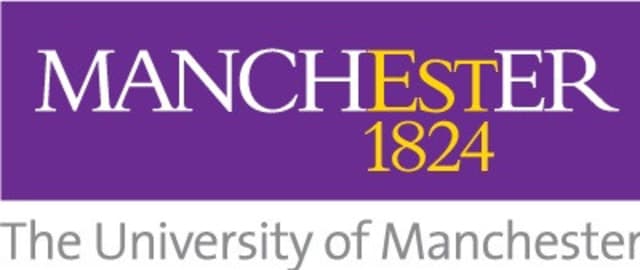 Introduction
Course description
This blended learning MBA combines courses from Kelley's highly-ranked online MBA with courses from Alliance Manchester Business School's flagship MBA. The Kelley-Manchester Global MBA degree offers a larger proportion of online MBA teaching than our Global Part-time MBA, but you still get the chance to study and network with your peers at immersive workshop residentials.
Aims
This part-time MBA degree will equip you with the skills and knowledge you need to take on senior leadership positions in global business or launch your own business.
Teaching and learning
Half of the courses on the Kelley-Manchester Global MBA are delivered online by Kelley School of Business, Indiana, a world leader in online learning. Kelley's rigorous curriculum is delivered online in a flexible, interactive format that works for busy professionals, so you can advance your career while you continue to manage other responsibilities in your life.
Half of the courses on the Kelley-Manchester Global MBA are delivered by Alliance Manchester Business School. These courses typically include an intensive three-day workshop delivered by our most senior faculty. This is a chance to step away from your day job and immerse yourself in the world of global business.
Personal and Professional Development
MBA+
MBA+ is a suite of added value extra-curricular experiences that will help you define your goals, enhance your interpersonal skills, build your corporate connections and raise your profile across the world.
Running in parallel with the academic programme, these activities are not credit bearing. They are designed to give you targeted support and motivation to help you through the MBA and beyond, with unrivalled opportunities to connect and grow. You will have the opportunity to take part in the following activities:
Networking events
Online careers seminars
Employability sessions
Careers guidance
Alumni socials
Alumni speaker events
Alumni groups, and more
Admissions Info
There are two intakes per year for the Part-time Global MBA, commencing in January and July.
You will need to have good academic credentials and at least three years of work experience with strong career progression and management/leadership experience.
Candidates without a degree have the opportunity to be considered through the experience entry pathway. Take a look at our entry requirements.
You will need time to prepare your application - take the next step now to your future career.
Curriculum
Structure
Kelley-Manchester Global MBA (2 years)
The Kelley-Manchester Global MBA combines the world's best online MBA teaching with immersive, face-to-face learning at a choice of 8 global locations.
In addition to online learning, this flexible MBA includes 18 days of teaching spread across three workshop residentials (plus an optional five-day workshop in Washington DC. Refer below for the workshop schedule: