MBA in
MBA in Sustainable Fashion Management
Sustainability Management School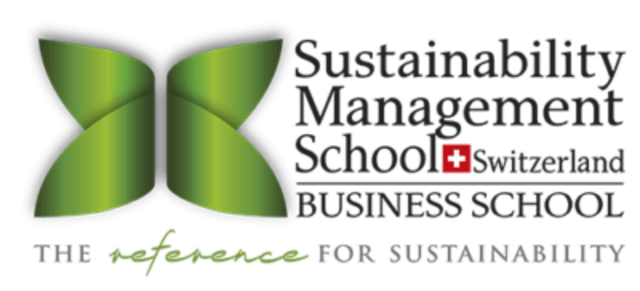 Introduction
Direct industry change with creaive solutions and responsible leadership
Your MBA at a glance
The MBA in Sustainable Fashion Management focuses on responsible leadership applied to the fashion sector. You will learn the art of sustainable fashion with a creative focus and a critical awareness to become an active player in the sustainable fashion industry.
Your courses are delivered by a faculty of high-level academic experts who hold extensive practical experience to combine theory and application. The foundation of your MBA program is established by a comprehensive collection of business courses, including operations, finance, accounting, marketing, and communications. A further five specialized courses make up your chosen major in Sustainable Fashion Management.
The underlying academic core concepts are blended with professional projects with industry partners, as well as guest lectures and site visits.
Your MBA concludes with our CEO Challenge, a competitive industry simulation to test your knowledge and application of the course content. This experience also serves to power your personal and professional growth, accelerating your journey to reach your next career goals beyond SUMAS.
As an MBA student, you also have the opportunity to participate in an optional experiential camp, designed for you to experience sustainable practice in a new culture and learn from industry innovators and leaders in the destination.
At the end of the program, you can choose to extend your learning experience for a second year with an optional internship in Switzerland or Italy.
Be the change: join the class of future managers
Curious, adaptive, innovative, entrepreneurial: our SUMAS MBA candidates are easily recognizable from their desire to drive and lead change. No matter your industry, nationality, or previous work experience, you are invited to join our international classroom, and bring along your existing skills and experience to be nurtured, enhanced and shared with your fellow classmates.
Admissions
We operate a rolling admissions system for our on-campus and online Master intakes. For on-campus, intakes are each September and February; for online, intakes are each July, October, January, and April. Please submit your application using our online platform.
Our university welcomes applications from students who have successfully completed a Bachelor's degree. Once you have applied, our admissions team will be in contact with you for any further requirements.
Scan of a valid passport or ID
Official certified copy of transcripts and diplomas of Bachelor's studies, with certified translation (if not originally in English)
CV/Resume indicating both complete education and any work experience in reverse chronological order
Motivation Letter indicating why you wish to study at Sustainability Management School
If you are not a native English speaker or you have not spent the last 3 years in an English-taught school or in an English-speaking work environment:

TOEFL (minimum score of 550 PBT or 80 IBT)
IELTS (minimum score of 6.0)
Duolingo English Test (minimum score of 110)
Other Standardized English Assessment

Students with no business degree need to attend Business Knowledge Questionnaire that help develop your foundational business knowledge to be successful with your academic degree, to be completed before your starting date
Minimum 3 years of managerial experience or online attendance of Business Knowledge Questionnaire that help develop your foundational business knowledge to be successful with your academic degree, to be completed before your starting date
Application fee of CHF 150.00 (non-refundable)
Curriculum
Program Organization
Length: 1 year (Full-Time) / 2 Years (Part-Time)
Content: 9 core modules, 5 major modules, Final Capstone Projects in collaboration with executives.
Starting Dates: February and September
Experiential Camps
Our experiential camps based around the world will help to raise your awareness of sustainable living and will allow you to develop practical solutions to environmental challenges.
GNH (Gross National Happiness) - Bhutan
Learn about Bhutan's unique outlook on sustainability and holistic happiness while enjoying the scenic landscape of this unique country.
Eco-tourism - Iceland
Lectures about the country's growing eco-tourism trend and visits to their leading tour operators to find out how Iceland is leading sustainable tourism today.
Nature Conservation - Costa Rica
Discover nature conservation first hand in Costa Rica and find out how this lush Central American country is combating conservation issues daily.
Scholarships and Funding
Partial Scholarships are offered to students who embrace the values and spirit of our institution. We offer 5 different scholarships to support your MBA studies at SUMAS:
Responsible leader scholarship
Women in Sustainability scholarship
Social Impact scholarship
Sustainable Business Practices scholarship
Future Leaders scholarship