MBA in
Master of Business Administration - International Accredited MBA Program
Swiss School of Management, Rome Italy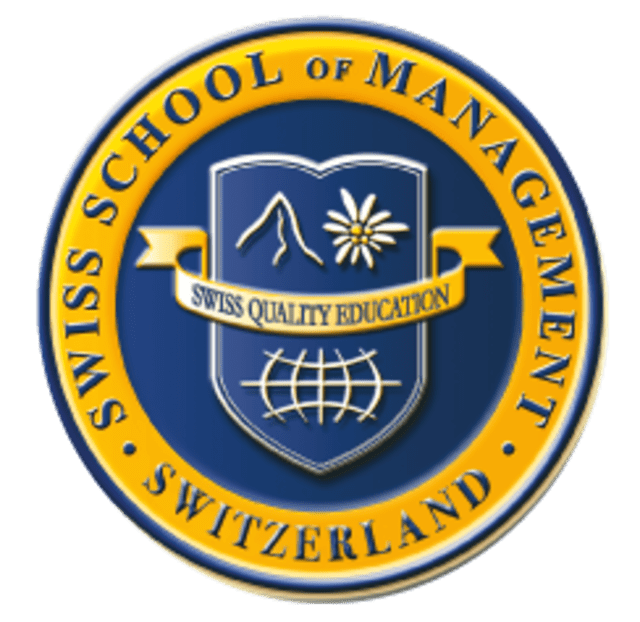 Introduction
Simply put, a Swiss education carries value.
Our US and EU accredited MBA Degree gives you more than a new line on your résumé. It provides you with a professional gateway to the career you want, anywhere in the world.
Our MBA experience takes you inside issues that matter, and it'll make you reach inside yourself in order to develop and enhance your strengths, skills, and confidence. In every case, class, event, and activity, you will be asked not only to study leadership but to demonstrate it.
Each day at SSM begins with one question: "What will you do?", because that's the truest way to prepare you for the larger question that matters most, whether it's here or in your career, beyond our campus: "What difference will you make in the world".
Learning in Practice
Students should know, there are special moments that pull everything we have learned into focus. When theory, practice, experience, and talent all come into one sharp point - a decision that shapes a definitive course of action. The question, then, is no longer "what can be done", but "what will I do".
That's the Swiss way of doing business. Switzerland's reputation for excellence is due to a highly qualified labor force performing highly skilled work. The source of this reputation is what Switzerland is known for – high-quality education throughout Europe.
Ranked among the best MBA Programs worldwide
The Swiss School of Management's MBA Degree is awarded in collaboration with INSEEC Business School, which is one of the top 20 Business Schools in Europe, and whose MBA Degree is ranked among the best Programs worldwide and accredited by the Association of MBAs. Furthermore, the SSM MBA Degree is fully accredited by the IACBE and CHEA-Council for Higher Education in the US. Our MBA degree is also accredited by the Department of Veterans Affairs. SSM is a quality certified school by EduQua, the Swiss Quality Certification label (accredited by the Swiss Federal Government) for Institutions of higher and continuous education.
Types of MBA's offered
The Swiss School of Management's offers various MBA programs:
A full-time MBA program in Rome (1-year)
Executive MBA (EMBA) program in Rome (1-year)
A dual MBA program in Rome and in Paris/London (1-2 - years)
Capital MBA program in Rome, Paris, and London (2-year)
Our approach focuses on four areas
Global & Managerial Intelligence
Rise to the challenge of operating in a global world. Mix-up with international candidates and experience what it means to work shoulder on shoulder with people of different countries, cultures, and views.
Learning in Practice
Learn how to make decisions in the face of conflicting data, complex politics, and intense pressures.
A truly Dual MBA experience, make yourself unique!
The Dual MBA program can be completed within 18 or 24 months. The Program starts in September or in January, in Rome, at Swiss School of Management, where you will go through all core courses and specialize in Global Management and Leadership. After one year at SSM in Rome, you'll move to INSEEC Paris or London for another six months of school. Once you're done with your academic track, INSEEC will organize interviews for you, to go for a paid internship either in Paris or London.
At the end of your journey, you will graduate with an international accredited dual-MBA degree and six months of work experience. The internship is not mandatory to obtain the Dual MBA degree. Rome is more than a fascinating European capital city; it is a spectacular encyclopedia of living history.
The Dual MBA Program allows you to specialize in two different fields, earning more than 60 ECTS. While in Rome, you will specialize in Global Management & Leadership. For Paris & London, you can choose from the list below:
The Capital MBA, standing out of the crowd!
The Capital MBA tri-city experience, provided by INSEEC and the Swiss School of Management in Rome, takes you on a global journey over 18 months between the capital cities of Rome, Paris, and London. The final component is a mandatory six-month internship. Students will be given an opportunity to interview for a paid(yes, paid) internship offered by one of our 10,000 partners throughout the world.
Your two-years journey of the Capital MBA starts in September or February either in Rome or in Paris. Every six months, you will move to another city. Upon request, you can start between the official intakes.
Discover the SSM difference
Throughout the MBA program, students will study leadership, business, entrepreneurship and management philosophies that can be applied to any management role across varied industries. Our business school also gives students hands-on, applicable experience leading groups and classroom discussions.
Our International Accredited MBA includes lectures, corporate visits, guest speakers, self-assessment exercises and resume/internship counseling. Our goal is to start growing students' networks from the moment they arrive.
Students will also find that our location in the city center allows them to take advantage of all Rome has to offer. Classes are within walking distance of everything, including Piazza Navona, the Pantheon, the Spanish Steps and the Vatican.
A great business school should work hard to improve your career prospects. At SSM, that's exactly what we do for each and every one of our students.
The Rome Advantage
Rome is more than a fascinating European capital city; it is a spectacular encyclopedia of living history. It has been said that all roads lead to Rome, and in Rome, every road leads to eternity. Living and studying in Rome provides a rare opportunity to experience a culture, which helped mold the modern world. Come study at the Swiss School of Management and walk on the same old cobblestones where once Julius Caesar and Constantine the Great did.
The Paris advantage
In Paris, the air is thick with possibility. Students who live and study in Paris take advantage of its possibilities through study at quality educational institutions and living life in any of Paris' cool and trendy neighborhoods. Students that study abroad in Paris also take advantage of Paris' abundance of cultural hotspots, icons, and happenings. Many students even commit to advanced language programs and quality internships in some of Paris' many powerful industries. Ultimately, Paris study abroad programs provide students an expansively wonderful opportunity academically, personally, and professionally.
The London advantage
London is, without a doubt, one of the most dynamic cities in the world. Students who live and study in London are exposed to an international environment, and this allows them to open up to the variety this world has to offer while living in a beautiful city, base on many top multinational companies. London also takes pride in its cultural heritage, is known for its various important sights, and also being home to the royal family. Many students even commit to advanced language programs and quality internships in some of London's many powerful industries. Ultimately, London study abroad programs provide students an expansively wonderful opportunity academically, personally, and professionally.
Admissions
Please submit your application or any queries you have to the following email address: [email protected]
Curriculum
Curriculum & Teaching
Classes are twice a week: Monday & Thursday from 6-9 pm, but sometimes additional classes may take place on Wednesdays, too. This will allow you to simultaneously also go for jobs or internships earning work experience. An additional advantage is that being in Rome, you will have the opportunity to explore the beautiful country of Italy.
Courses
Leadership 360 Degrees
Accounting & Financial Management
Marketing Dynamics
Organizational Behavior & HRM
Global Macroeconomics and Finance
International Law and Ethics
Globalization
Cyber-security & Social Media
Investment & Wealth Management
Competitive Strategy
Negotiating Globally
Intensive Specialization Courses
Thesis Research – Self-study
Specializations
The full-time MBA Program can be completed in various majors/specializations.
Global Management and Leadership
Finance
Entrepreneurship
Human Resources
Health, Safety, and Environment (HSE)
Luxury Management
Marketing
Not-for-Profit Organizations
Project Management
Financial Technology (Fintech)
Career Opportunities
Entrepreneurship & Innovation
Explore a potential new venture, connect with entrepreneurs, and discover new opportunities.
Alumni Relationships
Build connections and uncover business opportunities. As an MBA participant, you'll have the opportunity to join international youth conferences organized by SSM's academic partners in Europe. You will also have the opportunity to switch to our Dual or Capital MBA program, granting yourself a paid internship of six months in Paris or London. If you want to take your career to the next level, get to Rome. Find out how Swiss thinking will drive your career further than you've ever imagined.