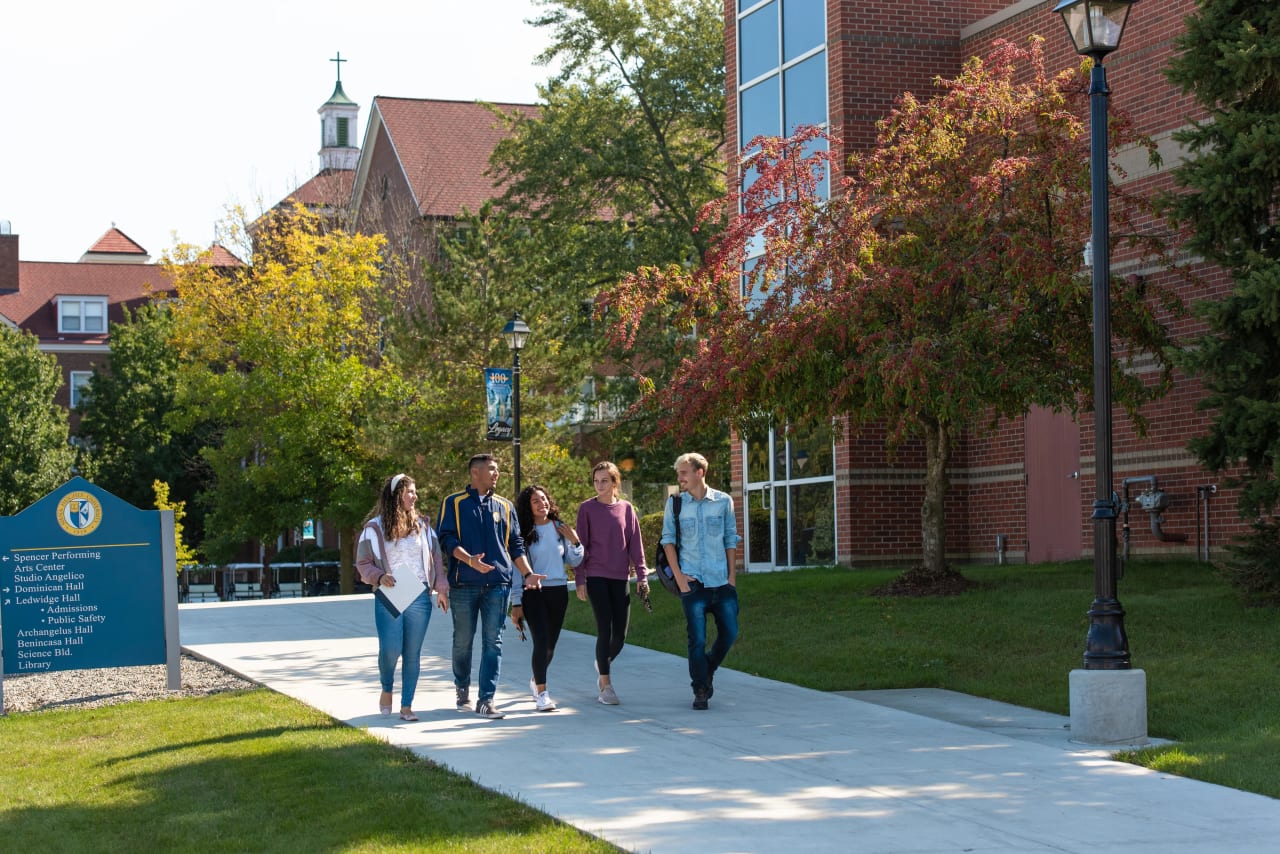 MBA in
Accelerated MBA
Siena Heights University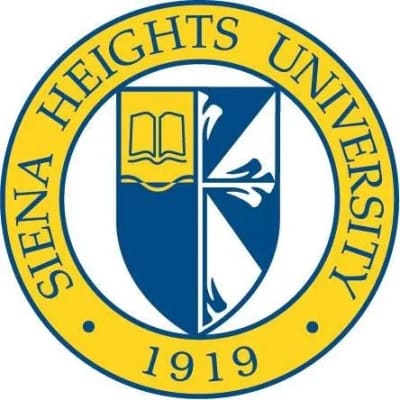 Key Information
---
Campus location
Adrian, USA
Study format
Distance Learning, On-Campus
Tuition fees
USD 755 / per credit
Application deadline
Request info
Earliest start date
Sep 2023
Introduction
Students can earn two degrees in as little as five years – saving time and money in the process! Siena Heights University's Accelerated Bachelor's to MBA Program is available to students on the Adrian campus. Students accepted to the program are eligible to take up to three MBA courses as part of their undergraduate program – at the undergraduate tuition rate!
Unlike many other programs, SHU's is open to students in many different majors, including nursing, engineering, the sciences, and humanities. Undergraduate students in any major are eligible who have completed foundational courses with a 2.5 or higher GPA in the following subject areas:
Accounting
Statistics
Finance
Micro- and macro-economics
If foundational courses have not been completed, MBA leveling via Peregrine modules in these subject areas will be required. (Peregrine leveling modules are not classes; they are assessments and are not for credit and can be completed sooner and are less expensive).
IACBE
The Graduate College at Siena Heights University has been awarded the status of Candidate for Accreditation by the International Accreditation Council for Business Education (IACBE) located at 11374 Strang Line Road in Lenexa, Kansas, USA.
Scholarships and Funding
Did you know that approximately 90 percent of undergraduate students on the Adrian campus receive some form of financial assistance? Our admissions counselors and financial aid experts are committed to helping you find the best financial solutions for your education. Siena offers a wide range of opportunities that may be right for you, including:
Academic scholarships
Arts scholarships
Athletic scholarships
Campus Ministry scholarships
Grants
Work-study programs
Federal loans
Your university financial aid package may include some or all of the above, resulting in a customized plan that makes Siena Heights University affordable for your family.
Curriculum
Program Requirements
Students are admitted to the program within the last two semesters of their bachelor's degree coursework, i.e., with less than 30 credits left to complete. No less than a 3.25 cumulative GPA is required at the time of entry into the Accelerated Bachelor to MBA Program.
Students in freshman or sophomore years are provisionally admitted to the program. Students are fully admitted once the criteria have been satisfied.
Once admitted into the Accelerated Bachelor's to MBA Program, students will be given an updated degree plan and the timeline for completing their accelerated program. Students will need to follow their degree plans and work with advisors on any changes.
The Accelerated Bachelor's to MBA students are eligible to take up to three MBA courses as part of their undergraduate program, at the undergraduate tuition rate. These classes will apply as electives or may replace comparable undergraduate business courses, as determined by the student's advisor and the MBA director in the student's plan of work. Classes available (up to three) to the Accelerated Bachelors to MBA students are:
MBA 602 Organizational Behavior
MBA 611 Business Research Methods
MBA 651 Managing Global Business and Diversity (prereq. MBA 611)
MBA 655 Ethics in a Global Environment (prereq. MBA 611)
MBA 657 Project Management (prereq. MBA 611)
Note: Prerequisites must be satisfied before taking MBA 651, MBA 655, or MBA 657.
Course Requirements for Major
Program Requirements: 33 Credit Hours
BAM 101 Introduction To Business 3 credit hours
or
MGT 440 Entrepreneurship And Small Business Management 3 credit hours
BAM 201 Business Communications 3 credit hours
or
BAM 441 Managerial Communications 3 credit hours
BAM 479 Strategic Management 3 credit hours
FIN 340 Managerial Finance 3 credit hours
MGT 302 Management Principles And Cases 3 credit hours
MKT 310 Marketing Principles And Cases 3 credit hours
Elective Requirements: 15 Credit Hours
Any approved ACC, BAM, ECO, FIN, ITM, MGT, or MKT electives. Twelve of these hours must be at the 300/400 level.
Cognate Requirements: 20 Credit Hours
ACC 203 Principles of Accounting I 4 credit hours
ACC 240 Principles of Accounting II 4 credit hours
ECO 221 Microeconomics 3 credit hours
ECO 222 Macroeconomics 3 credit hours
MAT 142 Statistical Reasoning Via Application And Simulation 3 credit hours
or
MAT 143 Statistics And Society 3 credit hours
or
MAT 174 Data Analysis And Statistics 3 credit hours
Choose three courses from the list below: 3 Credit Hours
BAM 210 Business Applications Software 1 credit hours
BAM 211 Business Visual And Media Technology 1 credit hours
BAM 212 Business Publication Design 1 credit hours
BAM 213 Internet And Business Applications 1 credit hour
Total for Major: 53 Credit Hours
Liberal Arts: 29 Credit Hours
General Electives: 38 Credit Hours
Total for Degree: 120 Credit Hours