MBA in
Master of Business Administration
Schellhammer Business School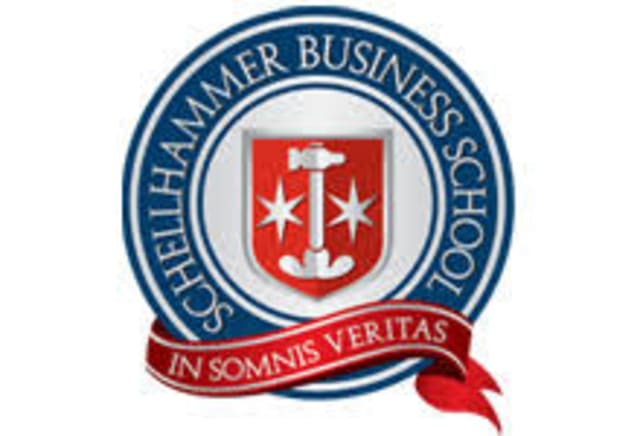 Introduction
Leadership: Become a reliable leader ready to manage in a business world that will face many challenges and global threats, including overpopulation of 8 to 9 billion people.
Most MBA programmes offer nothing more than a sterilized view of business and the wider environment that business people have to operate in. They fail to deliver on the primary objective of providing students with the necessary 360° insight of the world – the good and the bad – because they are not rooted in the all-important "human factors" that ironically are both the problem and the solution.
At its core, a good MBA programme should develop and enhance the skills and understanding of Management, Strategy, Creativity and People, in so doing preparing students for positions of leadership. Is it then any wonder that humanity is ill-equipped to face the many destructive and corrosive challenges when most leaders in politics and business are unable to offer any realistic solutions, other than archaic and failed dogmas.
The Master of Business Administration MBA program at SBS delivers, by providing a deeper understanding of the "human factors" concentrating on both the critical components and constructive potentials. Additionally, there is the added focus on key business fields – Fashion, Retail, Hospitality and Tourism, Family Business or General Business Management – in which students can build a career, embark on a new business venture or enter the world of Politics, Economics, or International Relations.
Series of modules, seminars and workshops covering the following topics:
Global Strategies of Negotiation
Ethics & Philosophical Anthropology
Industrial Visits & Critical Analysis
Case Studies in Consumer Law
Consumer Behaviour
Politics, Globalisation & Trade
Sustainability in Business
Leadership & Management for Change
Delusions & Realities
State of Humanity and the Planet
PR & Global Media Systems
Architecture of the Mind
Conceptual & Strategic Global Solutions
Marketing 21
Concepts of Personal Development
Choose your specialisation
Hospitality Management
Communication & PR
International Relations
Management

Entrepreneurship
International Marketing
Psychology
Global Economics

Fashion Industry
Luxury Industry
Sustainability
Global Politics
Language classes offered: Spanish, French, German, Italian, Chinese Mandarin, Japanese, Russian and English.
Please note that subjects offered may vary from the published list and are revised periodically to ensure maximum relevance to the related industry and business world. Language classes are based on demand (minimum of five students) per level and must be chosen prior to the start of the semester.
Course Information
Course Code: MBA-100
Course Duration: 1 academic year
Semester 1: October / Semester 2: February
ECTS (European Credit Transfer System): 90
Admissions
Admissions
Minimum undergraduate studies or similar academic diploma
At the discretion of the admissions department, students with professional experience may also be admitted
Transfer Students
Credits earned for relevant courses completed at other schools, colleges or universities can be evaluated for transfer into one of our programmes. Transfer students do not need to submit letters of recommendation. Transfer students need to submit transcripts from their previous schools, colleges or universities so that credits and courses may be evaluated for transfer.
Non-EU students
Students who are not citizens of the European Union are encouraged to apply approximately 2-4 months before the preferred starting date in order to allow time for visa processing. In case the visa is delayed, students can postpone their studies until the next available starting date. In order to apply for a visa, you must be accepted as a student at Schellhammer Business School and fulfil all guidelines and requirements established by the Embassy in their country. Should you require any guidance during the process, do not hesitate to contact our international admissions department.