Executive Courses in
Mini MBA
Stratford College Of Business Management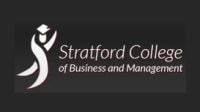 Scholarships
Explore scholarship opportunities to help fund your studies
Introduction
Entry requirements Students should normally be employed in a management position No specific English Language requirements but applicants are assessed for their English language level
Intake dates 2017: 1-12 May, 15-26 May, 5-16 Jun, 19-30 Jun, 3-14 Jul, 17-28 Jul, 7-18 Aug, 21 Aug – 1 Sep, 4-15 Sep, 18-29 Sep, 2-13 Oct, 16-27 Oct, 6-17 Nov, 20 Nov – 1 Dec, 4-15 Dec
Fees: Online: £795 Telford, UK campus: £1495
Course Details The Mini MBA covers the top theoretical knowledge and practical insights from leading practitioners to help you enhance your understanding of the business world.
The course will cover the following 4 subject areas
Executive Leadership and Influence
The first part of this course will teach you about Peter Senge's five learning disciplines: personal mastery, mental models, shared vision, team learning, and systems thinking. You will also learn about Paul Hersey and Ken Blanchard's 'Situational Leadership II' model, servant leadership, and the five practices in James Kouzes and Barry Posner's 'The Leadership Challenge.'
In addition to these leadership models, basic skills (such as building trust, managing change, personal productivity, resolving conflict, solving problems, and leading meetings) will also be covered
This course is going to provide you with the boost you might need to get the most out of your interpersonal skills as you develop your executive presence that will be the marvel of people you meet. It will help you consider the first impressions you make on others, your interpersonal skills, your speaking and listening skills, plus sharpens your leadership skills.
You will learn about some basic motivation theories. You will learn about setting goals, identifying values, and ways to create a motivational climate.
You will learn about coaching models, conflict resolution techniques, and ways to communicate with your employees. You will also complete our signature leadership assessment to help you identify how to connect with others. Finally, you will receive an introduction to some important leadership theories, including the Situational Leadership II model and servant leadership.
Financial Management and Control
In this course, you will learn the basics of accounting, including financial terms, generally accepted accounting principles, the accounting cycle, key financial reports, financial analysis tools, and budgeting.
Then, you will learn about different types of budgets and a six-step budgeting process. You will also learn how to monitor budgets, perform basic ratio analysis, and compare investment opportunities.
We all play a role in our organisation's financial health, whether we realise it or not. This course will give you the skills that you need to speak knowledgeably about budgets and manage money, and to contribute to the bottom line. We recommend that you complete Accounting Skills for New Supervisors before beginning this course.
Marketing Successfully
In this course, you will learn about getting your business known and building your position in the marketplace.
You will learn how to create marketing plans and execute them within budget.
You will also learn how to create and manage your corporate brand and build your brand with social media and internet marketing in general.
The programme will cover communication strategies as well as effective, low-cost, and no-cost strategies to improve sales, develop your company's image, and build your bottom line.
Finally, the course will cover supply chains and logistics, various integration models, supply chain flows, who is who in a supply chain, as well as drivers and ways to optimise them. You will also gain an insight on other crucial points such as aligning your business and supply chain strategies, how to get the most out of your data, how to troubleshoot any problems that crop up and ways to develop your supply chain.
Global Business Strategies
This course provides an overview of the various factors that a business must consider before going global. delegates will also begin considering how they can expand their business to the global marketplace using a variety of planning techniques.
Consider the different aspects of how business is conducted around the world. Various currencies, cultural customs, trade laws, border rules, import/export regulations, and more all come into play in each country (and sometimes within the states or provinces within it).
To complicate matters further, these elements are constantly evolving. Add in the rapid pace of change of technology, legal questions surrounding the Internet and e-commerce, and growing security concerns, and you've got an extremely complex global marketplace