MBA in
MBA
Rhodes Business School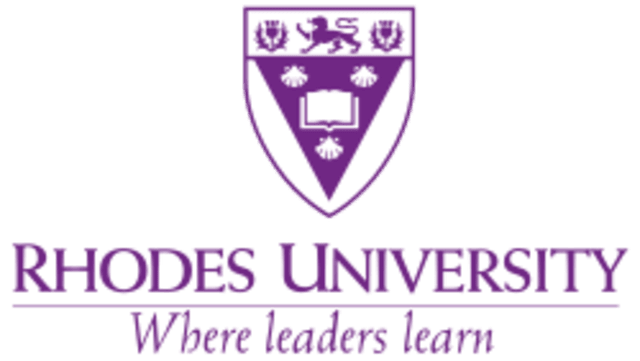 Scholarships
Explore scholarship opportunities to help fund your studies
Introduction
The Rhodes Business School AMBA accredited MBA is interactive, innovative and intensive. It enables you to actively engage with contemporary business issues through the lens of sustainability.
Taking an integrated approach to your management education, we help you prepare to lead responsibly through understanding the relationship between the economy, ethics, ecology and equity. The programme's in-depth approach will advance your ability to think critically about the business environment so you can position yourself for personal growth, improved leadership capabilities and career advancement.
The Benefits of Our Modular MBA
The short, intensive two-week teaching blocks facilitate the speedy transfer of new learning and knowledge into the workplace where the learning process continues as concepts and tools are applied.
The assessment process facilitates the continuous application and development of learning in the work environment.
Long absences from work are not needed.
Periods of intensive and interactive study, away from the pressures of the workplace provide a rewarding and motivating experience.
As a result of small classes, the opportunities for the cross-fertilisation of ideas and experiences, as well as for a constructive debate with one's peers and instructors, are maximised.
Our entry requirements mean you will benefit from the experience of a motivated and mature peer group from diverse work and professional backgrounds.
The research mini-thesis or case study option, supervised by a member of the Rhodes University academic staff, provides the opportunity for you to capitalise on your learning from the course as a whole and to gain in-depth knowledge in a particular area.
The Rhodes MBA is a course-work degree comprising 18 courses (made up of core courses and electives) and either a research mini-thesis of 15 000 words or two case studies of 7 500 words each. The degree is offered on a part-time, modular basis over two years or on a full-time, modular basis over one and a half years. If part-time, candidates are required to attend three two-week teaching blocks in Grahamstown each year of the first two years and to complete work-based assignments in the periods between the teaching blocks. If full-time, the coursework is completed in six two-week teaching blocks in the first year. The final six months in both cases is dedicated to the completion of the research mini-thesis or case studies.
Admission Requirements
Applicants should:
have at least an honours degree, four-year bachelors degree or postgraduate diploma;
have a minimum of three years full-time relevant practical business and/or organisational experience;
be proficient in English; and
have obtained a pass in Mathematics at the level of Matric or equivalent, in the School Leavers assessment. (This can be waived based on an admission test score).
Students may choose to write one of the following (unless they have results from a test that was written in the last 3 years):
NMAT by GMAC( for details of local centres please go to www.nmat.org);
GMAT (Graduate Management Admission Test);
GRE (Graduate Record Examination).
Under exceptional circumstances, candidates who do not meet the above criteria may be considered for acceptance on the basis of their "prior learning" or life experiences.
Our Vision
To transform business into a sustainable world.
Our Mission
To educate and influence responsible business practice, responsibly
Our Values
Professionalism & Excellence
Integrity & Respect
Quality & Innovation
Diversity & Equity
Knowledge & Advancement