EMBA in
EMBA Antwerp Management School
RANEPA- Institute of Business Studies (IBS)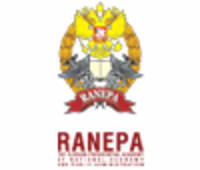 Scholarships
Explore scholarship opportunities to help fund your studies
Introduction
The Executive MBA program of Antwerp Management School is designed for top managers of subsidiaries and branches of foreign companies doing business in Russia as well as for top managers of Russian companies operating on the European market.
We offer these business people a unique opportunity to obtain modern knowledge and practical skills in basic functional areas of management and the prestigious, original Diploma (Degree) of the Antwerp Management School, which is accredited by the International Association for Advanced Collegiate Schools of Business (AACSB International) and by the Belgium government and fully acknowledged in the EU countries, without leaving their business in Moscow.
The Executive MBA program, conducted by the Antwerp Management School (AMS) in cooperation with the Institute of Business Studies (IBS-Moscow), was the first Executive MBA program for a European Degree and Diploma in Moscow, and now it is the only program offered by western business schools in Moscow that is listed in Financial Times ranking of top-100 best Executive MBA programs in the world!
Infosession