EMBA in
The Executive MBA
Porto Business School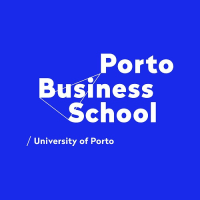 Introduction
Gaining a current vision of business, anticipating change, and leading challenges
In this program I will:
Obtain a current view of the business world.
Develop strategic and innovative thinking, strongly focused on entrepreneurship, while also enhancing soft skills.
Take part in an international week at the University of Berkeley (California).
Prepare a final project at a company.
Why choose this program?
An immersive international experience, at one of the world's leading business schools (UC Berkeley);
A class with a diversified profile, which fosters the exchange of experiences among participants with different academic and occupational backgrounds;
A year-long Mentoring Program;
Customized career-monitoring by Boyden Global Executive Search Portugal;
"Best MBA student" Award, by AMBA, 2014;
Dual international accreditation (AMBA and EFMD);
One of Europe's top MBA programs, according to the 2019 Financial Times European Business Schools Ranking.
55th Financial Times - European Business Schools Ranking 2019.
Business Innovation Immersion Week
UC Berkeley
Explore one of the most successful and exciting innovation ecosystems in the United States.
Located in the heart of San Francisco Bay, the epicenter of one of the most prosperous places in the world, the iconic UC Berkeley is renowned for overcoming industrial and academic boundaries and for developing dynamic and multidisciplinary approaches, to solve complex business and social challenges.
A 5-day program that will expose you first hand to one of the most innovative thinking models and enable you to connect with some of the Bay Area's most advanced companies.
Ready to go exploring with us?
To embark on this journey, you will need the following:
A graduate degree from an officially recognized school of higher education or completion of the GMAT with a minimum score of 550. At least 5 years of work experience. Good command of Portuguese and a certificate of proficiency in English (Applicants may obtain a certification with external examiners that work in partnership with Porto Business School).
Selection criteria
Examining applications. One-on-one interview.
Applications
1st phase (early bird fee) | Until 31 March | 20 800 €
2nd phase | Until June 15 | 23 400 €
3rd phase | Until September 5 | 26 000 €
Discounts
Companies partnering with the Porto Business School, members of the Porto Business School Alumni, and former students of the University of Porto are eligible for special offers.
The partnership between Porto Business School and Fundação José Neves allows participants to benefit from a special scholarship. More information here.
Scholarships and Funding
Scholarships
We have a scholarship program* for women. Please contact us for more information.
* Scholarships are exclusive for individuals, and not applicable for candidates sponsored by companies. Scholarships are not cumulative with other discounts.
Curriculum
Embark on this journey
The Executive MBA was designed from an evolutional approach. Each module comprises a specific goal, which, once attained, allows moving on to the next stage.
Module 0: Standardizing concepts
Module 1: Mastering key Management topics
Module 2: Designing the business strategy
International Week: Immersion Week at Berkeley UC (California)
Module 3: Enriching the Overview or Furthering Specific Fields
Module 4: Building the Future (Final Project)
Career Opportunities
Create your future
Throughout the program, The Executive MBA participants will have access to a set of skill development tools and initiatives, from a career management standpoint, developed by Career Services in partnership with Boyden Global Executive Search.
Smart Talks
Executive Luncheons
Career Opportunities
Mentoring Programme
Upgrade
Meeting with Associates
In the Spotlight with
Student Promotion
EFMD Global Opportunities Portal