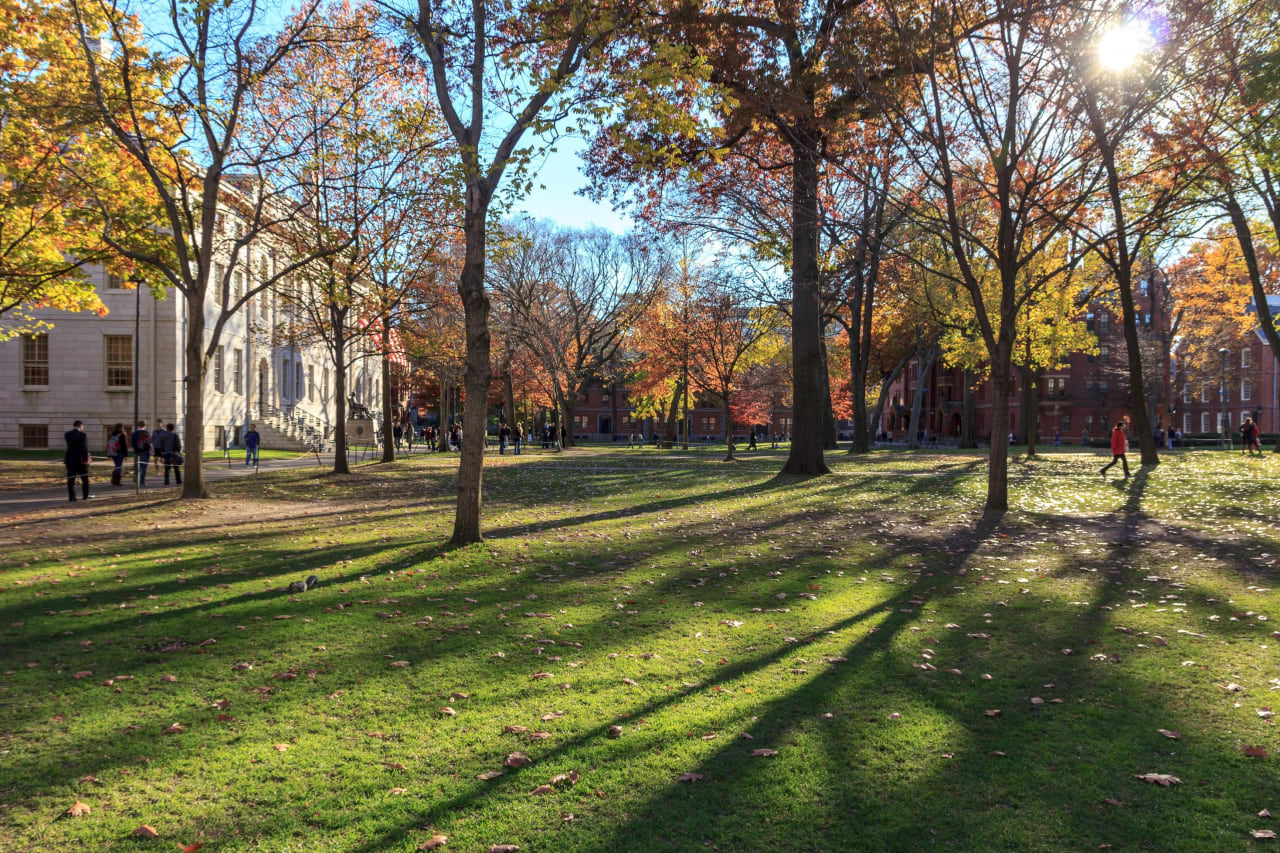 MBA in
M.B.A. with a major in Supply Chain Management
Nova Southeastern University, H. Wayne Huizenga College of Business & Entrepreneurship
Key Information
---
Campus location
Fort Lauderdale, USA
Study format
Distance Learning, On-Campus
Tuition fees
USD 1,026 / per credit *
Application deadline
Request info
Earliest start date
Aug 2023
* as a general estimate, you should anticipate a total tuition range of $38,000-$51,000 (depending on prerequisite courses) plus additional fees and textbooks. Tuition fees and additional fees are subject to change at any point in time
Introduction
As long as goods are made in one place, and buyers are in another, there will always be a demand for supply chain talent – particularly as globalization becomes standard practice for virtually every industry. The importance of this discipline to the bottom line is why many supply chain executives are integral participants in senior management and boardroom teams.
This STEM-designated M.B.A. in Supply Chain Management & Operational Systems covers the strategy and execution of ensuring efficient, profitable movement and storage of goods, from the point of origin to consumption, including both domestic and international sourcing. You'll pair this specialized knowledge with the advanced business foundation gained in your core M.B.A. curriculum.
Your completed degree empowers you to hit the ground running – ready to make informed and valuable contributions to your organization's supply chain management and decision-making processes.
Quick Facts
Curriculum: NSU's M.B.A. program is 37-49 total credits to complete, depending on undergraduate coursework.
Start Dates: The M.B.A. with a Major in Supply Chain Management & Operational Systems is available to start in August and January.
Delivery Options: Classes for the Master of Business Administration program with a major in Supply Chain Management and Operational Systems are offered weeknights at NSU's Fort Lauderdale/Davie campus and online (asynchronously). Select classes in the major that are offered in the online format may require synchronous learning.
Tuition: Tuition for the degree program is $1026 per credit hour. Discounted rates are available through our employer tuition program.
Application Deadline: Fall: July 31 | Winter: January 11
Certificate: The College of Business also offers a Supply Chain Management & Operational Systems Certificate program for non-degree-seeking students.
STEM-Designated Program
International students who graduate with a STEM degree increase their employability and may be eligible to remain in the U.S. for up to 36 months on Optional Practical Training (OPT). Further information about eligibility and requirements for the STEM OPT extension is available on the Department of Homeland Security website and through the university's Office of International Affairs.
Scholarships and Funding
We Honor Excellence…
The H. Wayne Huizenga College of Business and Entrepreneurship recognizes and honors the academic strengths, leadership roles, community involvement, and skills of its students. We encourage students to achieve new heights in intellectual and personal development and are committed to rewarding these achievements through scholarship programs.
Scholarships
AutoNation Scholarship
CITY Furniture
Florence Bayuk Educational Trust
James F. Allen Scholarship
Lori and Seth Wise/BBX Scholarship Endowment
Lynda Leggett Moore Memorial Endowed Scholarship Fund
Pathway Scholars Program
Strategic Forum, Phil Bakes Scholarship
Susie and Alan B Levan Endowed Scholarship Fund
Terry W. Stiles Real Estate Development Scholarship
Tuition Awards & Other Aid Opportunities
Government Employee Tuition Award
Best for Our World™ Award
Military Tuition Award
Non-Profit Organizations Award
NSU Alumni Tuition Award
Curriculum
M.B.A. Core Courses (22–31 credits)
ACT 5001* Introductory Accounting
ACT 5140 Accounting for Decision Makers
FIN 5008* Business Finance
FIN 5130 Financial Management
ISM 5150 Information Strategy for Digital Transformation
MGT 5001 Developing Academic and Career Success
MGT 5105 Managing Organizational Behavior in a Dynamic and Complex World
MGT 5170 Applying Strategy for Managers
MKT 5125 Marketing Decisions for Managers
QNT 5000* Foundations of Business Statistics
QNT 5160 Analytical Modeling for Decision Making
Supply Chain Management & Operational Systems (15 credits)
SCM 5410 Supply Chain Operations Management
SCM 5415 Managing International Transportation and Logistics
SCM 5421 Supply Chain Information Systems
PIM 5455 Project Management
Open elective—any course in HCBE excluding CHS, ISEC, MSIT, and MMIS prefixes
*Course may be waived at the discretion of the department chair or designee. Waivers will only be considered when an equivalent course with a grade of C has been completed in the past 10 years.
Current students: Please consult your Academic Advisor for program requirements or access SharkLink for your Degree Works audit. Program requirements are subject to change, and your Academic Advisor or Degree works audit can provide you with the courses required for your catalog term.
Career Opportunities
Earning Potential
Supply Chain Manager: $104,850 (average salary per year)
Logistics Manager: $86,630 (average salary per year)
Purchasing Manager: $108,120 (average salary per year)
Source: U.S. Bureau of Labor Statistics