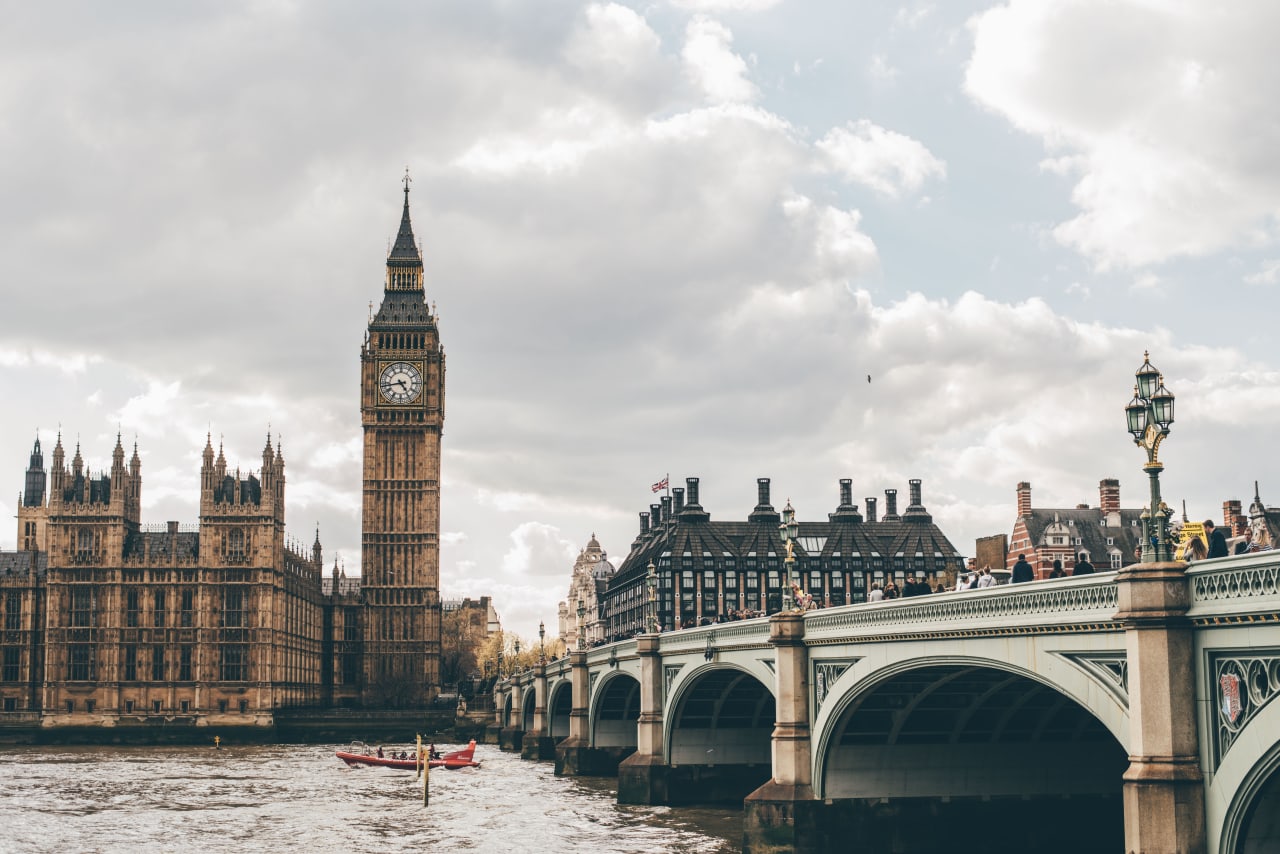 EMBA in
Global Executive MBA
Nottingham Trent University

Key Information
---
Campus location
Nottingham, United Kingdom
Study format
Distance Learning
Tuition fees
GBP 29,950 / per year
Application deadline
Request info
Earliest start date
Jan 2024
Introduction
Transform your thinking and accelerate your career.
Our Global Executive MBA is a powerful partnership between Nottingham Business School and leading business schools in South Africa and Brazil. By combining our expertise, you will develop a truly global perspective, international connections, and the knowledge to lead in an uncertain and connected world.
The programme is designed with a focus on sustainable and responsible leadership. These principles are embedded throughout all our modules. You will be immersed in contextual leadership projects, explore real-world, strategic challenges, and apply your learning to your workplace.
Whether you want to take on a more senior role or embrace the opportunities and risks of a connected world, the Global Executive MBA is a flagship programme and a transformative learning experience.
Develop a global perspective with our unique study experiences. Four immersive, week-long study blocks in Nottingham, South Africa and Brazil.
Study around your personal and professional commitments, with our two-year flexible programme. 80% is delivered online, with 20% in global campus locations.
Apply your learning to organisations, with live case studies tackling real strategic business challenges.
Develop connections with our global MBA alumni network and ongoing CPD opportunities during your course and after graduation.
Join our internationally accredited business school
Nottingham Business School is accredited to AACSB and EQUIS, the highest international standards for business school education. We are one of 47 global PRME Champions - a United Nations-supported initiative leading the way with sustainable and responsible management education.
Scholarships and Funding
We are delighted to offer a number of postgraduate scholarships that are worth up to half the value of your tuition fee, as well as alumni discounts for our current students and alumni. Please contact us to see if you're eligible for support.
Curriculum
The Global Executive MBA begins in January 2024 and January 2025. At the start of your programme, your induction will help you to prepare for the challenges ahead. It includes intensive academic preparation for those who have been away from university for some years, alongside an ongoing programme of activity for personal and professional development.
Programme overview
Stage one - Developing your global mindset
Customer Centric Marketing, Nottingham Campus
Leading People and Organisations
Leading Responsible and Sustainable Organisations
Leading Strategy
Change Management
Stage two - Leading Agile Transformation
Leading Innovation
Finance for Strategic Decision Making
Operations and Supply Chain Management
Strategic Business Planning, South Africa
Stage three - Building and Leading a Resilient Organisation
Data-Driven Decision Making
Governing Organisations
Digital Transformation
Global Consultancy Experience, Brazil
Year one modules
Campus-Based Module - (Nottingham) Customer-Centric Marketing
Leading People and Organisations
Leading Responsible and Sustainable Organisations
Leading Strategy
Campus-Based Module – Change Management
Leading Innovation
Finance for Strategic Decision Making
Year two modules
Operations and Supply Chain Management
Campus-Based Module (South Africa) – Strategic Business Planning
Data-Driven Decision Making
Governing Organisations
Business Research Project
Digital Transformation
Campus-Based Module (Brazil) – Global Consultancy Experience Module
Ongoing professional development
Professional Leadership Development Module – spine module which runs throughout the course alongside CPD support events.
Professional Leadership Development will increase your understanding of how to manage your continuous professional development to be a more effective leader and to enable sustained career success. Criticality and reflection are highly effective leadership skills and through this module you will develop your ability to use critical reflective practice for improved individual and organisational performance in the global context.
How you're taught
The Global Executive MBA provides you with the flexibility to learn in a way which fits with your work and personal commitments. The majority of your learning happens online; however, this is interspersed with four campus-based weeks in three continents (Europe, South Africa and Latin America) to enhance your overall learning experience.
Each online module runs over seven weeks and during the first five weeks touch points with either your tutor or peers to support your learning are available. At the end of week two, you'll take part in a short multiple-choice test which will give you confidence that you're gaining the core knowledge required. The final two weeks of the seven weeks allows you to focus on your final assessment. Throughout, an online tutor will support your learning and be a source of support to you.
The first of the campus-based weeks will be in Nottingham at our award-winning city centre campus. During this time, you will be introduced to the course, make connections with your MBA peers and gain the skills required for success. The following three campus-based weeks will involve live case studies and input from university-based local experts. With the support of a university lecturer, you will work directly with organisations in the specific country you are located to apply your knowledge to real world contexts.
The Personal Leadership Development module runs throughout the course and alongside this module you are assigned an Academic Mentor who will work with you to support your academic, personal and professional growth. You will be encouraged by your Academic Mentor to apply your learning to your organisation to ensure maximum impact to your professional development and career growth.
Career Opportunities
Successful completion of the MBA enables access to strategic and senior leader roles in all industry contexts. Students will have a highly sought-after global perspective and global experiences which will open doors to senior, strategic and consultancy roles.
Throughout the course, learners will be encouraged to apply their learning to their workplace. The personal leadership development modules assess your capability to apply your learning to you as a senior leader and to your organisation so there is benefit not only to your personal development and growth but also to your organisation.