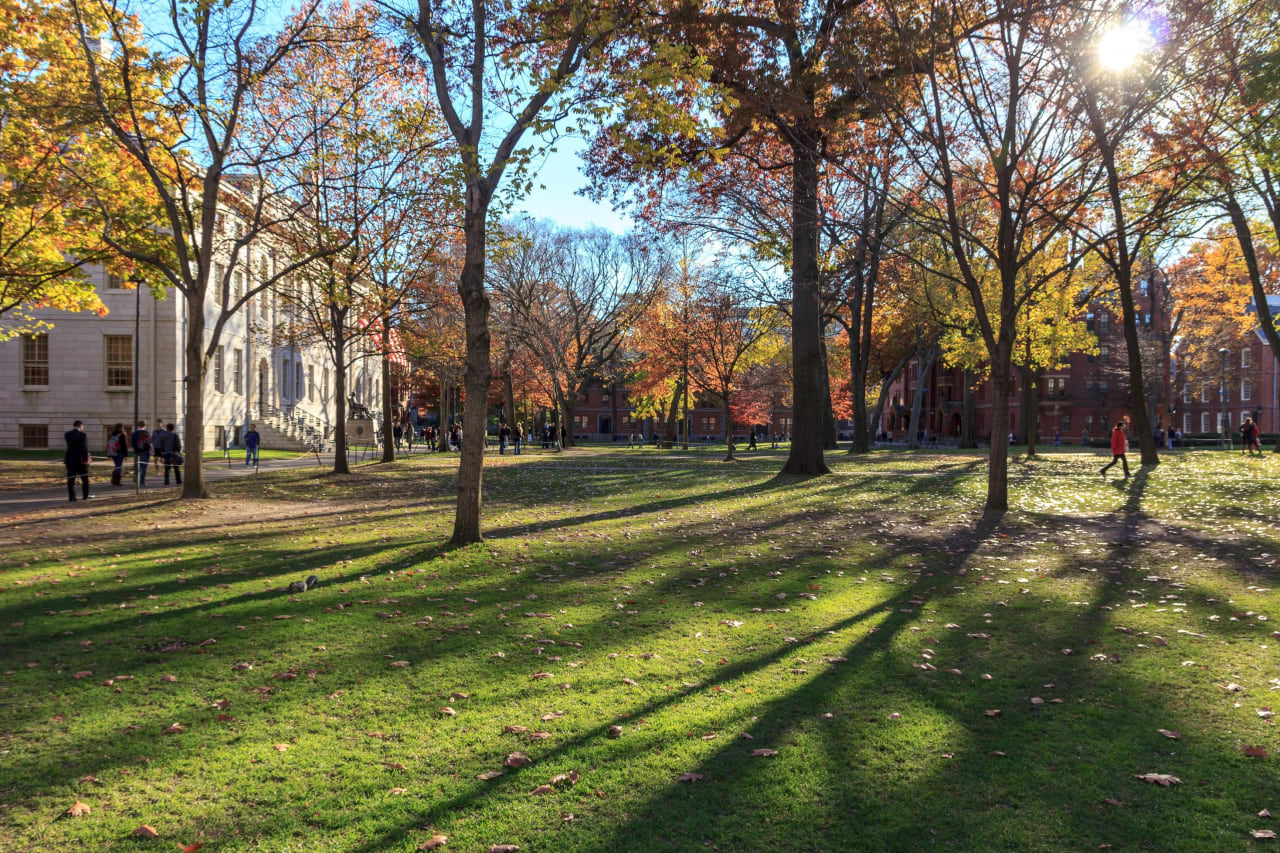 MBA in
MBA in Human Resource Management
Northwest Missouri State University
Key Information
---
Campus location
Maryville, USA
Tuition fees
USD 27,186 / per credit *
Application deadline
Request info
Earliest start date
Request info
* $505.72 per credit hour. Additional fees apply
Scholarships
Explore scholarship opportunities to help fund your studies
Introduction
A master's degree in Business Administration involves the study of management – that is, the process of organizing and directing resources, which includes people, finances, materials, and information.
Managers must not only understand these functions and their interrelationships but also how a rapidly changing marketplace affects them. As described by the Graduate Management Admissions Council, "the modern manager is a part forecaster, part problem-solver, part supervisor, and part personal example to others." Northwest's MBA program will help you prepare for the challenges you will face in the new millennium.
Northwest's MBA program gives you an opportunity to be a business leader by developing skills in ethical decision making, financial planning, quantitative analysis, policy formulation and interpersonal relationships, as well as an understanding of the emerging global economy. The program focuses on developing business foundations and then applying this background to business problems in functional areas. You will discover how management skills are applied to achieving business and organizational goals. By learning how to recognize and solve operational problems, the MBA graduate obtains the maximum flexibility vital in today's dynamic society and multinational environment.




Northwest's MBA program, accredited by the Accreditation Council for Business Schools and Programs, offers a comprehensive and innovative curriculum that is continuously reviewed to ensure that our mission reflects the changing responsibilities of business leaders, especially within the global context the nation increasingly faces. Preparing future business leaders requires novel and imaginative responses along with a commitment to continuous quality improvement. Leading quality experts selected Northwest as a recipient of the Missouri Quality Award in 1997, 2001, 2005 and 2008, an award modeled after the prestigious Malcolm Baldrige National Quality Award, so you can be assured that Northwest is committed to delivering quality.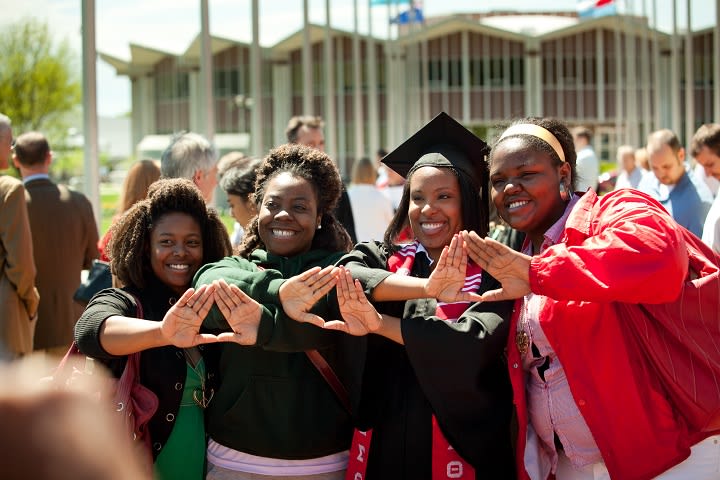 Northwest's graduate courses build upon traditional theory by combining contemporary insights with classical content-based learning. For example, recent students have visited companies for hands-on learning about internal operations, engaged in question and answer sessions with senior level managers, developed extensive portfolios of current business topics, performed in-depth analyses of individual companies/industries and participated in focus group research for non-profit organizations.
For those with an undergraduate business degree, the MBA can be completed in as short a time as 12 months. For non-business undergraduate degrees, the program takes approximately two years as a full-time student.
The online option is also available.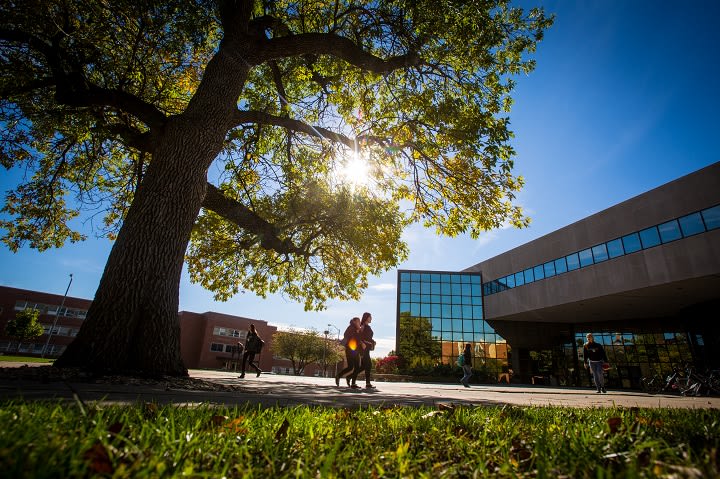 MBA Human Resource Management Emphasis
MBA candidates who choose the Human Resource Management emphasis must complete the following courses:


| | |
| --- | --- |
| Course | Hours |
| ACCT 51646 Managerial Accounting | 3 |
| ECON 52651 Macroeconomics for Business Managers | 3 |
| FIN 53608 Employment Law | 3 |
| FIN 53621 Financial Management | 3 |
| MGMT 54616 Organizational Behavior in Administration | 3 |
| MGMT 54618 Executive Seminar* | 3 |
| MGMT 54620 Advanced Human Resource Management | 3 |
| MGMT 54652 Managing Compensation & Benefit | 3 |
| MGMT 54654 Organizational Training and Development | 3 |
| MGMT 54656 Recruitment, Selection & Placement Strategies | 3 |
| MKTG 55630 Strategic Marketing | 3 |
| Total Credit Hours | 33 |
*Executive Seminar must be taken during your last term of enrollment.


MBA Admission Requirements
Applicants to Northwest Missouri States University's MBA program with a bachelor's degree in business from a regionally accredited university with a cumulative grade point average (GPA) of 2.5 on a 4.0 scale, and one of the following:


Three years of continuous professional full-time work experience, OR
Three years of continuous full-time United States enlisted or commissioned military service, OR
Graduate degree from a regionally accredited university with a minimum 3.0 cumulative GPA, OR
A GMAT score of 440 or above, OR
An admission index of 1100 (undergraduate GPA x 200 + GMAT), OR
A GRE score of 285 or above, OR
An admission index of 965 (undergraduate GPA x 200 + GRE), OR
A 70th percentile on the Business Major Field Test score or above

International applicants must meet one of the following English proficiency requirements*:


TOEFL score of 550 (paper), 213 (computer) or 79/80 (Internet-based). OR
IELTS score of 6.5 OR
PTE score of 53

*The English proficiency requirement may be waived for international applicants with bachelor's degree from any United States regionally accredited institutions.

Applicants to the MBA program who do not have a bachelor's degree in business are required to successfully complete the MBA Business Foundation course which is designed specifically for students who are new to business curriculum.

Transfer Credits

Only students who are in good standing as graduate students at a regionally-accredited institution are eligible to apply as graduate transfer students.

No more than nine trimester hours of graduate credit consisting of no more than four courses may be transferred to a graduate program. Transfer credit must be from a regionally-accredited institution. The acceptance of the full nine hours is conditional on the applicability to the student's planned degree program. The student must be working on a specific master's degree at Northwest and have completed the Degree Audit Agreement in order to receive consideration for eligible transfer credit. The student's advisor must request, in writing, consideration of potential transfer credit from the Dean of the Graduate School. Transfer credit is not processed for non-degree or certification graduate students. Transfer credit applied toward a degree may not be older than eight years.

Only work evaluated "B" or above is acceptable for transfer credit and applicable to a specific master's degree program. Coursework taken for ungraded credit cannot be used toward a degree. Official transcripts must show that the credit is at the graduate level. No transfer credit will be accepted for courses taken by correspondence.

Credit completed at any institution as part of an advanced degree from that institution is not acceptable for transfer toward a graduate degree at Northwest.

Northwest has the option of not accepting transfer credit from a regionally- or nationally- accredited institution for courses offered by that institution in a state outside of the state where the institution has its home campus.

International Student Admission

Before deciding to attend Northwest, the international student should examine his or her financial situation very carefully. The U.S. Immigration and Naturalization Service require Northwest to certify that international students have been fully accepted in a graduate master's program for full-time enrollment (degree-seeking) and have sufficient funds to meet all expenses: tuition, housing, transportation, etc. Northwest requires a Statement of Support from the student's family, sponsor or government. The statement certifies that tuition, room and board, and personal funds are available and that the student is permitted to export and exchange those funds. Without this certification, no I-20 form can be issued.

International students must also carry adequate medical insurance. Northwest offers an insurance plan if students do not have their own insurance, or there are other insurance agents in Maryville.

New International Students

International students must meet all admission requirements as described in "Admission Requirements" and must have a baccalaureate degree from an approved four-year university or college. In addition, to be fully admitted to Northwest, students must submit the following items to the Northwest Office of Admissions.


International Application, including supplemental and financial information which requires sponsor signature and notary seal.
Official academic transcripts from each secondary and post-secondary institution attended. Partial transcripts will be accepted if the student is currently enrolled in a college or university.
Official GMAT or GRE general test scores.
Application fee in U.S. dollars.
Official Test of English as a Foreign Language (TOEFL) or International English Language Test System (IELTS) or Pearson Test of English (PTE) score.
Original financial statement from a banking institution to certify that tuition, room and board and personal funds are available.
Copy of passport or birth certificate.

Upon receipt of these items, international students will be notified of acceptance or denial. Accepted students will receive a completed I-20 form, which they must then present to a U.S. Consulate when applying for their student (F-I) visas. Student visas should be obtained before entering the United States, as converting from a tourist visa to a student visa is by no means assured.


English Language Requirements
Certify your English proficiency with the Duolingo English Test! The DET is a convenient, fast, and affordable online English test accepted by over 4,000 universities (like this one) around the world.
Program Admission Requirements
Demonstrate your commitment and readiness to succeed in business school by taking the GMAT exam – the most widely used exam for admissions that measures your critical thinking and reasoning skills.
Download the GMAT mini quiz to get a flavour of the questions you'll find in the exam.