MBA in
MARKETING M.B.A.
Molloy College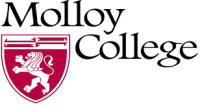 Scholarships
Explore scholarship opportunities to help fund your studies
Introduction
An MBA in Marketing provides students with an opportunity to ascend to leadership positions in general management, med, and management consulting. The Molloy MBA in Marketing will provide essential marketing and management skills, including executive decision-making, to acquire a broad education in the different functional areas of business. A Marketing degree is a practical, career-oriented, pre-professional major requiring analytical skills, logic, and creativity. The degree is also highly communication-oriented, one of the most important skills that firms seek in employees.
Molloy's MBA in Marketing includes courses in traditional marketing and social and digital marketing media that cover markets, competitors and product offerings. A marketing degree will prepare students for various challenging career opportunities such as brand management, advertising, public relations, services marketing, retailing, sports marketing, internet marketing, marketing research, and healthcare marketing.