MBA in
MBA LUXURY MANAGEMENT ARTISTIC DIRECTION
Moda Domani Institute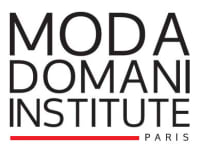 Scholarships
Explore scholarship opportunities to help fund your studies
Introduction
Creating trends and new collections that will be worn, the generation of designers from Haute Couture houses sets the tone with unique fabrics and materials. They position the brand in a universe to fit into a visual identity thought out and imagined in the era of time.
This MBA was developed for students wishing to evolve at the heart of Haute Couture Houses. Artistic directions work on the visual identity of the brand or product. At the heart of the project, they are in contact with advertising and communication agencies, publishing houses, and the media.
The entrance examination is identical in the 6 ISG Luxury Management schools in France (Paris, Bordeaux, Lille, Lyon, Nantes, Nice). Your admission remains valid on all campuses. You can submit your application and take the competitive examination in the city of your choice, then continue your studies on another French campus.
Registration for the MBA Artistic Direction can be done directly at one of the six campuses of ISG Luxury Management.
PROFESSIONS IN ARTISTIC DIRECTION:
Trend Director,
Responsible for visual identity,
Digital storyteller,
Responsible for communication,
Merchandiser collection.
The work-study program is today the essential mechanism, guaranteeing a successful professional start.
Under an apprenticeship or alternating internship contract, the student's course is built around a rhythm "1 day at school, four days in a company," allowing him to enrich his academic career with a remarkable professional experience.