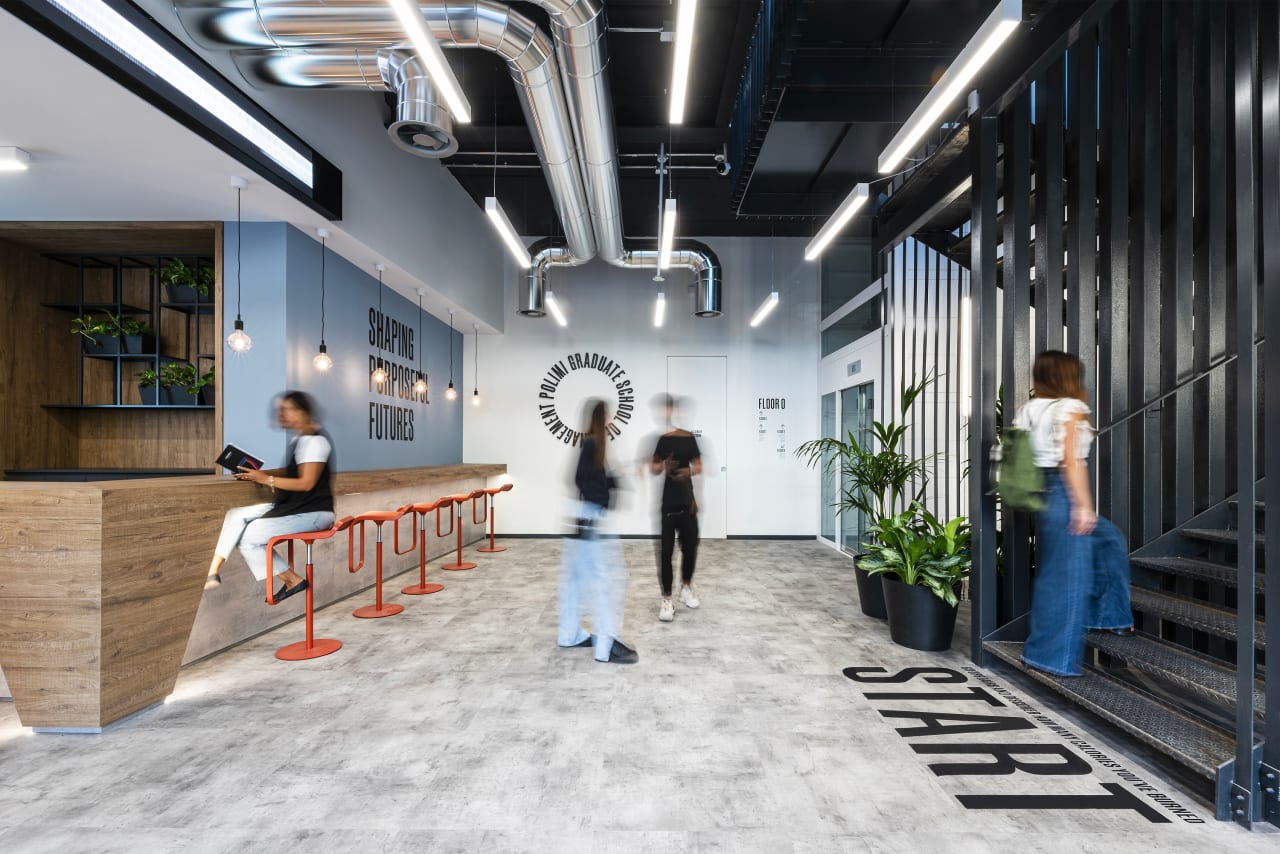 Part Time MBA in
International Part-Time MBA
POLIMI Graduate School of Management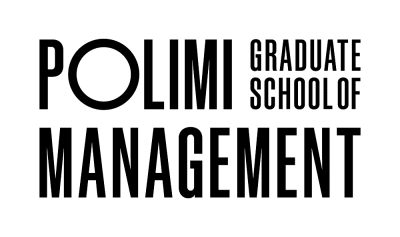 Key Information
---
Campus location
Milan, Italy
Tuition fees
EUR 37,000 / per year *
Application deadline
Request info
Earliest start date
Oct 2023
* individual / € 40.000 corporate
Introduction
We've created this flexible Programme by keeping in mind all those talented professionals who want to get top managerial skills without taking a break from their career. If you choose this part-time MBA, you'll have face-to-face teaching just once a month on the weekends.
Are you interested in a truly international MBA experience? Our students at POLIMI GSoM take part in two International Weeks as per didactic calendar, and you'll also have colleagues from all around the world, lectures held by Visiting Professors from our partner business schools and a ton of exchange programmes, including an intensive experience in Silicon Valley.
You will also have the unique opportunity to learn directly from experienced multinational company managers.
Last but not least, you will have our Personal & Career Development activities to develop your soft skills and design an effective career plan.
Key Details
Start date: October
Format: Part time
Duration: 20 months
Course fee: € 37.000 (individual) / € 40.000 (corporate)
Teaching language: English
Location: POLIMI Graduate School of Management (Milan, Italy) + 2 International Weeks and international exchange opportunities
Required qualification: at least 3 years of work experience ideally in international environments.
Contributions and low-interest loans available
Course
The International Part Time MBA is the program of POLIMI Graduate School of Management designed for talented professionals who want to acquire top managerial skills without interrupting their career.
This program is looking for talented and ambitious young professionals, who are committed to learning how to exploit their full potential and make their ambitions come true.
The course is delivered in part time weekend format. This allows participants to obtain an internationally
recognized qualification - an MBA - without interrupting their work.
It lasts 20 months, lessons are held one weekend each month (Friday and Saturday). The face-to-face lessons are combined with multimedia content delivered through the innovative digital learning platform, developed by MIP on MICROSOFT technology.
Curriculum
The program lasts 20 months and lessons are held one weekend each month, with the following schedule:
Friday: Lessons are held with us at POLIMI GSoM from 10.00 am to 8.30 pm. Lessons held with companies go from 9.00 am to 7.00 pm.
Saturday: Lessons are held at POLIMI GSoM from 9.00 am to 7.00 pm.
These face-to-face lessons are combined with multimedia content delivered on our digital learning platform (D-HUB), which was developed by POLIMI GSoM in collaboration with MICROSOFT.
We record all of our lessons at POLIMI GSoM, and give you access to everything through D-HUB, giving you extreme flexibility and the chance to catch up or go deeper into the material anytime during your Master's.
You will also have the chance to network with companies through classes that we hold on their premises, as well as through our lectures given by Executive Managers from international companies.
Two international weeks
During the programme, you will fly to two European destinations where you will attend international lectures, company visits, and social events. The first International Week takes place in Autumn of the first year. During this week you will have the chance to break the ice and build team spirit with your fellow students at EADA in Barcelona, a top-ranking business school situated in one of the most dynamic and beautiful cities in Spain.
The second International week will take place in autumn of the second year, and you will have the opportunity to attend classes at another European Business School.
Electives weeks
In Spring 2024 you can customize your learning path by deciding to take part in up to two of these interactive experiences:
Management Bootcamp
Silicon Valley Experience
International Exchange Programme
Project work
You will wrap up the programme by putting theory into action through a consultancy project in the area that you are interested in. You can implement this project in your own company or in one of your classmates' companies. You could even develop a new business idea with the support of us at POLIMI GSoM, benefiting from access to PoliHub – the Politecnico di Milano's in-house start-up incubator. That way you can develop your idea using a tool that is ranked second in Europe.
Scholarships and Funding
Contributions and low-interest loans are available.
Career Opportunities
Here at the POLIMI GSoM Career Development Center (CDC), our Master's students can get access to a one-of-a-kind, highly customised service. This helps them gain the right skills and tools for strategic career management and to expand their professional network.
Managing your career services
Building a career from scratch isn't an easy thing to do, which is why the Career Development Center is here to give you support and help you expand your skillset. the CDO can help you set professional goals, define your career strategy, and optimise all the things you'll need to look for a job (such as your CV, cover letter and knowing which channels to choose).
To give you the best possible CV support, we have partnered with VMock, a smart Career Preparation Platform. It gives you job market trends, top global employers, working permits and other specific career resources. On top of that, you can also benefit from free access to POLIMI GSoM's Global network of Career Websites. This is where you can find relevant resources about industry sector trends, country-specific career guides and employment resources, and career-related webinars.
Networking with companies
You'll get the chance to have close contact with the business world, as the Career Development Center has a longstanding, mutually rewarding relationship with many industry leaders of today's global marketplace. Working closely with national and international employers, we organize year-round activities to bring you the latest recruiting insights and market trends.
As an International Part-Time MBA student, you will have to attend at least 8 networking events with employers. These include Round Tables, Career Talks, etc., and can also be done by streaming or recording if those options are available.
Career workshops
The current job market is ever-changing, complex and highly competitive, so we've designed Career workshops to support you in developing the skills you need to succeed. Increase your self-awareness and brand from a personal and professional standpoint and learn to pursue your managerial career at both a national and international level.
You will have access to these highly interactive workshops and labs right from the start of the programme. They focus on specific topics such as personal branding, international job search strategy, career changes, job interview practice, salary negotiation, networking and much more.