Part time MBA in
Part-time Kelley-Manchester Global MBA
Manchester Worldwide Institute of Higher Education (South East Asia)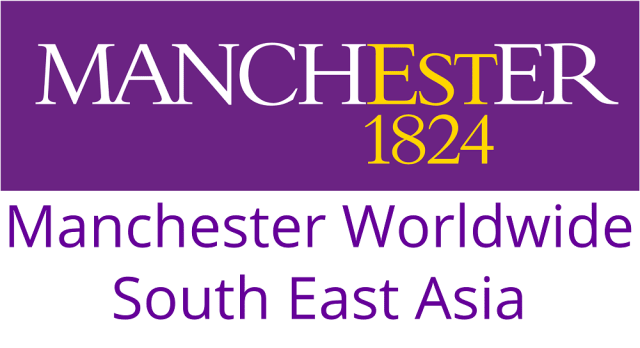 Introduction
The Kelley-Manchester Global MBA is delivered by US-based Kelley School of Business (University of Indiana), an unrivalled provider of online MBAs and UK-based Alliance Manchester Business School (University of Manchester), a triple-accredited (AMBA, AACSB, EQUIS) business school with 6 centres around the globe. Together, the schools offer a combined legacy of over 150 years of innovation in business and management education.
With an intake every July, come embark on a journey of leadership transformation with us today.
The Kelley-Manchester Global MBA Advantage
Workshop schedule
Semester 1: 6 days at the Kelley School of Business in Bloomington, Indiana
Semester 2: 6 days at any Alliance MBS global centre*
Semester 3: All online or online + a 5-day public policy workshop residential in Washington DC
Semester 4: 6 days at any Alliance MBS global centre*
*AMBS also offers select electives that include a 3-day workshop in Washington DC.
Online learning
Half of the courses on the Kelley-Manchester Global MBA are delivered online by Kelley School of Business, Indiana - a world leader in online learning. Kelley's rigorous curriculum is delivered online in a flexible, interactive format that works for busy professionals, so you can advance your career while you continue to manage other responsibilities in your life. You'll learn from the same respected faculty that teach on the School's residential programmes - award-winning, accessible teachers who will recharge your thinking on business. Kelley will also deliver a class from Washington D.C., providing a well-rounded immersive experience.
Face-to-face teaching
Half of the courses on the Kelley-Manchester Global MBA are delivered by Alliance MBS. These courses typically include an intensive three-day workshop delivered by our most senior faculty - a chance to step away from your day job and immerse yourself in the world of global business.
Since opening our doors in 1965 as one of the UK's first business schools, we have set ourselves apart with a focus on 'learning by doing'. Our practical approach teaches MBAs to apply theory to live business challenges, think creatively and become opinion leaders.
Global immersion
You can study Alliance MBS electives at a choice of 7 workshop locations: Dubai, Hong Kong, Manchester, São Paulo, Shanghai, Tokyo and Singapore. This is an opportunity to study alongside dynamic minds from across the globe and make valuable contacts. You will gain fresh perspectives and explore new ways of doing business. Plus, exclusively to this joint MBA, you will have the opportunity to study at Kelley's campuses in Bloomington, Indiana and Washington DC.