Part Time MBA in
Part-time MBA
Leavey School of Business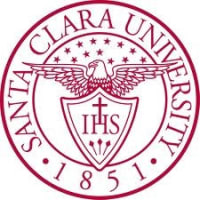 Scholarships
Explore scholarship opportunities to help fund your studies
Introduction
The Evening MBA, ranked 20th by US News & World Report in its 2022 Best Graduate Schools, is a flexible program where working professionals earn degrees in two years.
Our program harnesses the influence of global business models to deliver an exceptional education based on real-world applications, giving you unprecedented access to a rich network of peers, professionals, and professors in leadership roles.
Our Evening MBA program curriculum consists of core courses and electives in various disciplines such as accounting, finance, marketing, management, economics and operations. The classes are not only taught by full-time professors but also by practitioners who blend theory with practice. The core curriculum provides holistic knowledge of different disciplines that enable students to understand how businesses are managed and operated. Hence, the students are able to build core management skills and then move on to specialized electives that reflect their areas of interest. The classes utilize theory along with practical, case-based lessons and collaborative learning models to facilitate practical learning.