MBA in
Graduate Pathway in MBA
INTO Hofstra University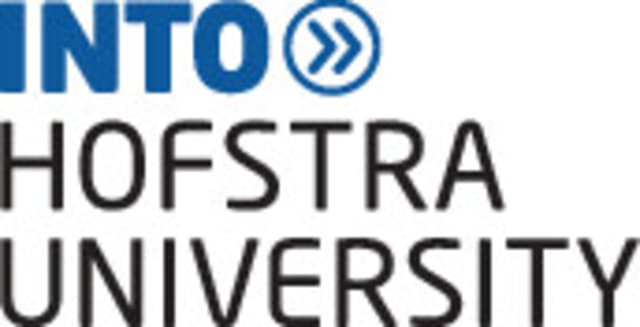 Introduction
An INTO Hofstra Graduate Pathway program in MBA will prepare you to enter your next semester of a master's degree program at Hofstra University.
Upon successful completion of the Pathway program and meeting university requirements for graduate admission, you may enter your next semester of graduate study at Hofstra University. This transition from an INTO Hofstra program to a university degree program is called progression. Once your MBA is completed, you will be eligible for STEM OPT. This means you will be eligible to apply to work in a related field for up to 3 years in the United States.
Admissions
How do I qualify?
English language requirements:
IELTS 6.5, TOEFL 79, TOEFL Essentials 8.5, Duolingo 120, or Password 8.
Academic requirements:
Minimum GPA of 2.5. Bachelor's degree or equivalent.
Scholarships and Funding
We are committed to helping talented and ambitious international students like you achieve their goals of studying at a world-class US university. Scholarship funding is available for both direct-entry and Pathway students. Awards range from $8,000 to $122,000.
Curriculum
Course features
Develop your knowledge and skills through active learning in your chosen subject area.
Guaranteed university placement for all successful students.
Adapt to studying in the US with a strong focus on study and research skills.
Improve your English level and develop the vocabulary for your chosen degree subject.
Students have the opportunity to apply their knowledge and skills through internships after completing course work.
What do I need to progress?
Minimum 3.0 GPA, No grades below B-, No I or W/UW grades, GMAT waived if GPA in Business courses is 3.5 or greater. Students with GPA 3.0-3.49 in these courses must take the GMAT in semester following progression.
Program Outcome
Where will it take me?
This course leads to the following degrees:
Accounting-M.B.A.
Business Analytics-M.B.A.
Business Operations and Healthcare Analytics-M.B.A
Cybersecurity - Management and Policy Concentration-M.B.A.
Finance-M.B.A.
Health Services Management-M.B.A.
Information Systems-M.B.A.
International Business-M.B.A.
Management-M.B.A.
Marketing-M.B.A.
Sports and Entertainment Management-M.B.A.
English Language Requirements
Certify your English proficiency with the Duolingo English Test! The DET is a convenient, fast, and affordable online English test accepted by over 4,000 universities (like this one) around the world.